September 25, 2021 – Terraview


An open-air wedding in the heart of the Poconos.
While there are many outdoor venue options to choose from at Stroudsmoor Country Inn, Terraview offers outdoor elegance and a quiet sanctuary among the trees. Brianna and Michael allowed the natural beauty of the Terraview gardens to speak for themselves, accented by an array of autumn-themed floral and décor.
Although the leaves hadn't started to turn, the brisk early-autumn day felt just right. The fresh air of the Pocono Mountains breathed life into every moment.
Walking down the stone walkway, and through the arched wooden doors of Terraview felt like something from the movies. The reception began as the newlyweds and their guests entered the cocktail area and conservatory. From the grand bar windows, the guests watched the 30' waterfall while sipping cocktails and enjoying a selection of over 40-different hors d'oeuvres. Many guests mingled in the conservatory of the venue, which overlooks the Cherry Valley Wildlife Sanctuary. With a cocktail in one hand, and their life-long partner by their side, Brianna and Michael's happiness permeated the room as they readied for introductions to the dining room.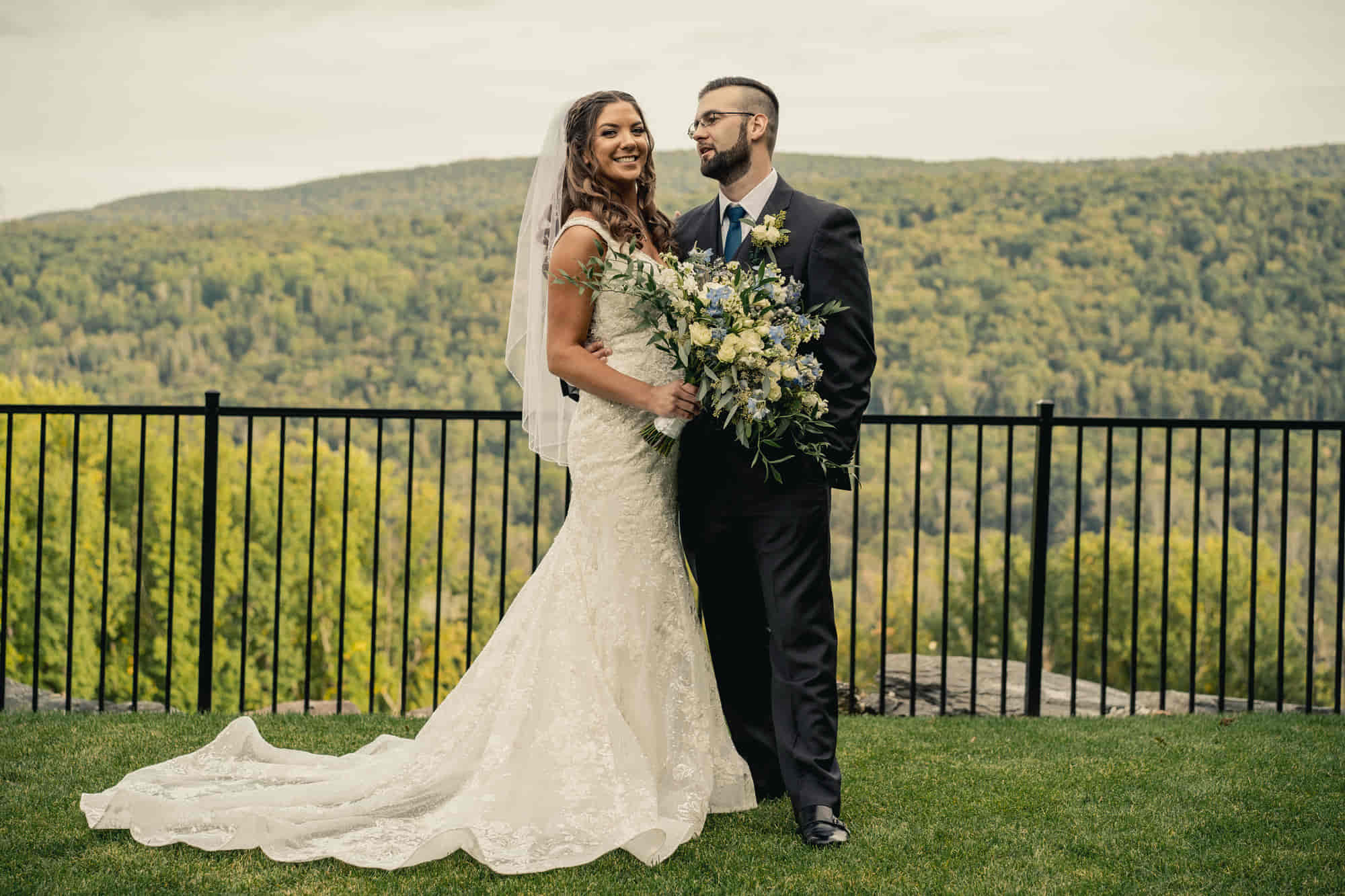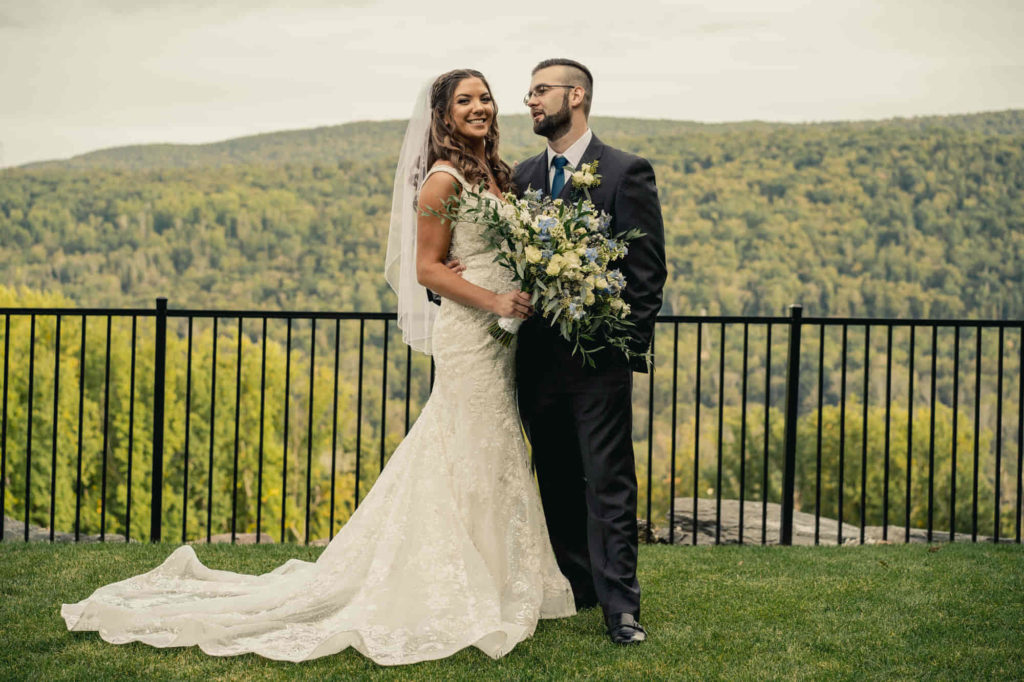 Guests have found their seats, and all eyes are on the dining room entryway. Higher Love by Whitney Houston & Kygo begins to play, and guests clap and cheer with anticipation. The wedding party makes their way in … Parents and Grandparents first, followed by Bridesmaids and Groomsmen, and Matron of Honor and Best Man. The music slowly fades. The theme from Star Wars begins to play and everyone knew that this was the moment …
"For the first time as husband and wife, may I introduce to you, Mr. and Mrs. Michael Hutton!"
The already lively room exploded into a magnificent roar as Brianna and Michael made their way toward the dance floor for their first dance as newlyweds.
Stroudsmoor's team of wedding professionals transformed a guest list and a playlist into a seamlessly orchestrated ensemble, making the only decision for Brianna and Michael an easy one … how much fun do they want to have on their wedding day.
With hearts filled with love, and bellies filled with cake.
The festivities continued with dinner, dessert, and more dancing. The many wedding traditions sprinkled throughout for a touch of tradition. What better venue for a traditional touch than Terraview, the castle among the trees? Such favorite, like the bouquet toss, removal and throwing of the garter, and of course, the perfect conclusion to any wedding reception, the magical last dance.
There is no better feeling when the perfect plan to a couple's perfect day is executed … well, perfectly.
Let's hear from the happy couple…