I'm beyond thrilled to post this message, and shout out the good news!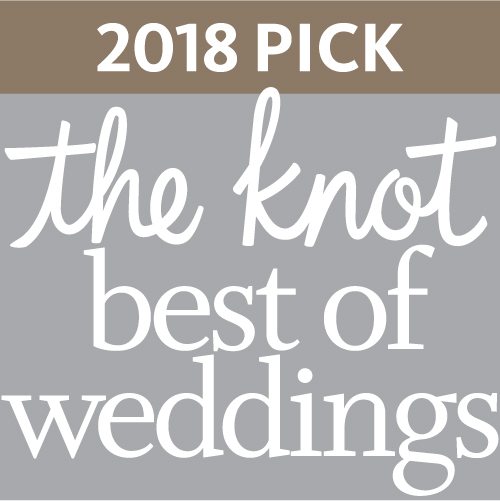 Once again, Stroudsmoor has won The Knot Best of Weddings Award! It's the ultimate stamp of approval from our couples and lists Stroudsmoor among the highest and most-rated vendors across all regions. We thank all our couples for their kind words, accolade and recommendations. My team and I are honored to have played a role in the planning of your weddings, and more importantly, in the making of a memory of their #bestdayever.The 2018-win places the Inn among only 2% of the 300,000 local wedding professionals listed on TheKnot.com. This win marking the 8th year Stroudsmoor has won, which continues to position it in the Knot Hall of Fame.
Reviews like these are posted on a regular basis, ensuring Stroudsmoor's place not only in The Knot Hall of Fame, but also as the #1 rated wedding venue in North East Pennsylvania by Resorts and Lodges, and winner of the Couples' Choice Award from WeddingWire.com annually.
You received a new review on The Knot!
Posted 11/26/2017

"We LOVE the Stroudsmoor Country Inn. Awesome service, prices, flexibility, and skills in customizing dream weddings. Our Stroudsmoor wedding planner was flawless. Our memories throughout the entire process are happy and positive. Would highly recommend this venue. Especially if you love the outdoors scenery and Pocono mountains."

---

Posted 11/20/2017

"Beyond thrilled with how everything turned out for our September 2017 wedding. Our Stroudsmoor wedding planner was so incredibly helpful. She helped us every step of the way with our planning and made sure that everything went off without a hitch. Our wedding really couldn't have been more perfect, thank you Ashley!

The venue was amazing! The views were spectacular and the food was so incredibly delicious. We received so many complements from our guest on these items.

The service was really top notch. If you are looking for an amazing venue with superb staff to help you then you have to check out the Stroudsmoor! You won't be disappointed!"

---

Posted 11/18/2017

"Our Stroudsmoor Event Planner was absolutely incredible. She always answered emails quickly and reassured me my day would be incredible. And, that it was! Our day was perfect. Thank you Stroudsmoor for making our special day perfect."

---

Posted 12/02/2017

"It's been a month since the wedding and we are finally coming down from the high of it all. We just received our pictures and it brought back all the emotions of the day. Working with you was an exceptional experience, you truly are the queen of wedding planning. Everything from start to finish was easy and fun. The day of could not have gone any smoother, your staff was amazingly polite and polished. They had things ready for us before we even knew we needed it. All of our needs were exceeded that day. Our guests are still raving about the food and venue. Everything was absolutely perfect and Eric and I are so happy we found the Stroudsmoor Country Inn. We are trying to convince our friends to get married there, so we can have the experience as our guests did. We are so thankful for everything you did for us throughout this two-year planning process and hope to cross paths again!"
The Knot has inspired over 25 million couples to plan the wedding of their dreams. For information about The Knot Best of Wedding, visit https://www.theknot.com/vendors/best-of-weddings.
Congratulations to the Stroudsmoor Team for a job well done!