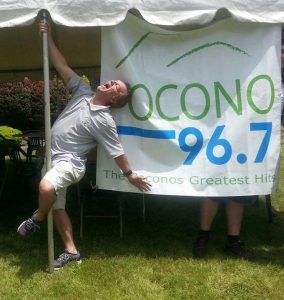 "Coming from a family business myself, I understand the importance of working together for the success of the business. I also understand the dynamic of being with people you love. Family.
I am honored by the fact that Stroudsmoor has placed us on the preferred professional list as a recommended expert in our field for over 25 years. By doing so, they consider us family.
When you bring your family to Stroudsmoor for an event, they take pride in the fact that you have entrusted them with your special day. Whether planning a grand wedding, Sweet 16, family reunion, or any other party, the love for what they do shows through in their attention to detail and also the care, time, and patience they take to make your event exactly what you have always dreamed it would be. That is what family does.
It is always a pleasure to work with Stroudsmoor. They make it easier for me to perform my job by thinking of everything and not leaving anything to chance."
– Gary Smith
Pocono 96.7-TAG DJ's-GITM Productions