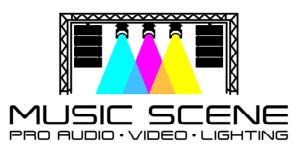 1916 West Bangor Rd., Bangor, PA 18013
Phone: (610) 863-8424 | Fax: (610) 863-3310 | musicscene@epix.net
---
"I have been in the wedding entertainment business for over 40 years and have had the privilege of being a preferred vendor at Stroudsmoor for many years now. I started offering mobile DJ services in the late 70's at the height of the disco dance era. In the mid 80's expanded into a full audio, video, and lighting production company. I performed at thousands of events at more venues than I can count. I can honestly say that Stroudsmoor is simply the BEST. From the gorgeous venues, to the beautiful scenery and magnificent views, but above all, it is the extremely professional, experienced management and staff that really make it exceptional. They will do everything they can to make your dream wedding or event come true. I have been contacted many times to try to make a brides certain vision, atmosphere, or idea come to light.
Then, the day of the event they make sure everything runs smoothly and worry-free, so you can relax and ENJOY your day!
Attention to detail is second-to-none. I am in the venue's way before any guests arrive and the staff are always mopping and waxing the floors, vacuuming and shampooing the carpets, and dusting. The venues, including the kitchens, are spotless. From my many years of experience, sadly this is NOT always the case at other places.
Because of the nature of my business, I am a technical type of guy.
Let me tell you about some things that you may not see or be aware of. Linda and Andy reinvest heavily back into the business to make sure your event is the best it can be. For example, recently they installed huge power generators at each of their venues at a cost of hundreds of thousands of dollars. Something you will never see or think about until the one time the electric goes out and ruins your special day … not at Stroudsmoor.
How about the beautiful pavilions they built at each venue for your outdoor ceremony, in case of inclement weather. The expansion of Terraview's dining room, so everyone has a great view of the dance floor, improved acoustics and the creation of a nice cocktail/meeting area off of the dance floor. The list goes on, they never stop improving.
Our philosophy is the same. I always offer the latest, highest quality equipment available, and offer my clients the best value. Whether it be the finest Wireless LED Uplighting, Special Effect Dance floor lighting, Lasers, Trussing & Staging, Pipe & Drapes, Custom Motion Monograms, Cake & Centerpiece Highlighting, Confetti Streamers, Dancing on the Clouds, Video Projection, Photo booths, Video Cake Mapping, Dancing Under The Stars, LED Star Curtains, just to name a few!"
– Bill Ruggiero