There is nothing more personal than your wedding ceremony – from the selection of the venue, to the choice of readings, to the writing of vows and the pronouncement of your names, it remains a memory that will follow you everywhere.  As a wedding professional, I can honestly say there have been many, many ceremonies that simply get through the "I Do/I Do"; however, there are those that recognize there is "an acute awareness that something special is about to happen, something is gone forever but something is born, brand new and tender" . . . the ceremony is the true expression of your love, your commitment to marriage and your celebration of the beautiful story that makes you a couple.  Learn more about ceremonies that say more than just "I Do/I Do" from celebrant Lois Heckman:
There's an old saying in real estate: location, location, location, but it applies just as well to weddings.  The Pocono Mountains are the perfect location, not only for us lucky enough to live here, but for people travelling from all parts of the country. We are especially close to New York City, Philadelphia, Scranton/Wilkes-Barre, and New Jersey.
Here you will find hills and forests, lakes, rivers and streams, and great outdoor activities. Just down the hill from The Stroudsmoor Country Inn, is the charming town of Stroudsburg, PA. I just love our little town!
Elsie and Erik took a ride to downtown Stroudsburg for photos that featured the Art P.O.P Street Gallery http://www.artpopstreetgallery.com/ to show their fun side . . .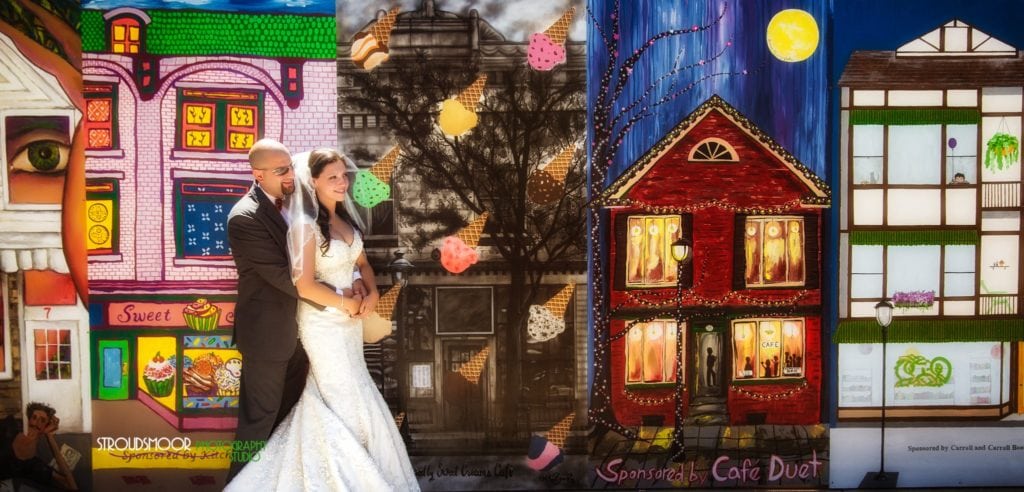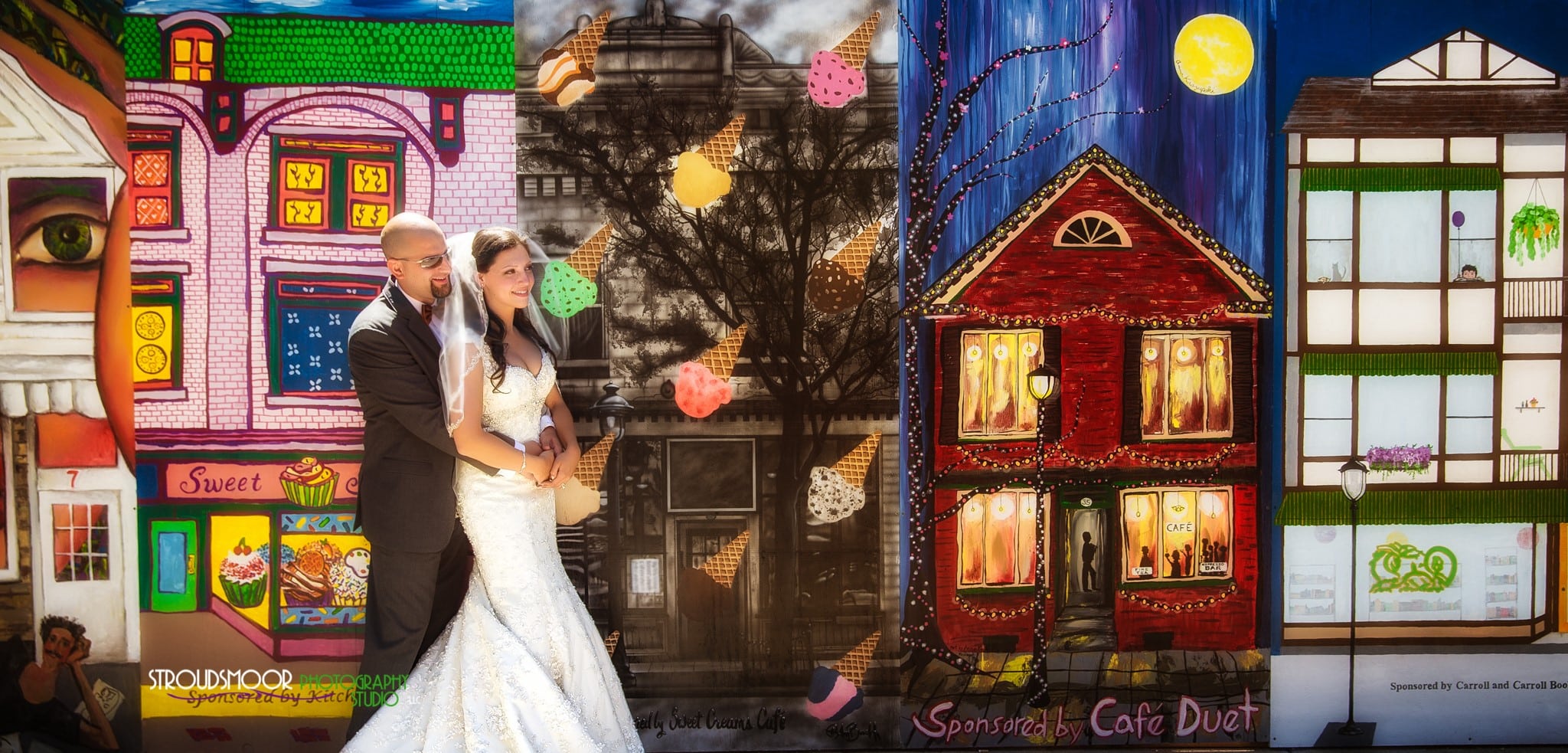 But when it came to ceremony photos they chose Terraview at Stroudsmoor to capture their passionate side!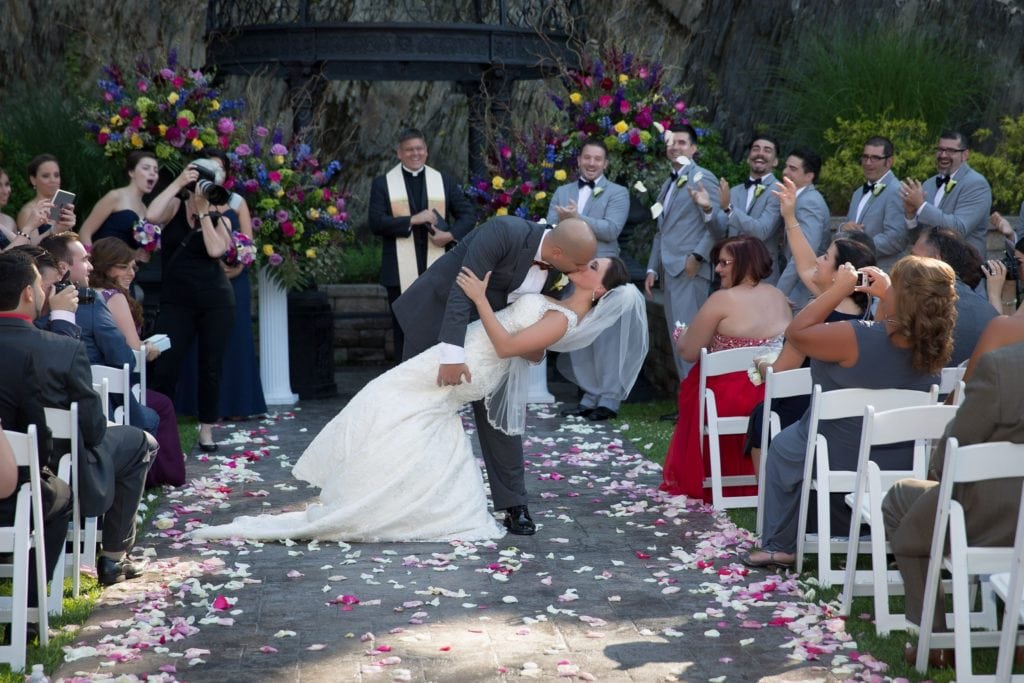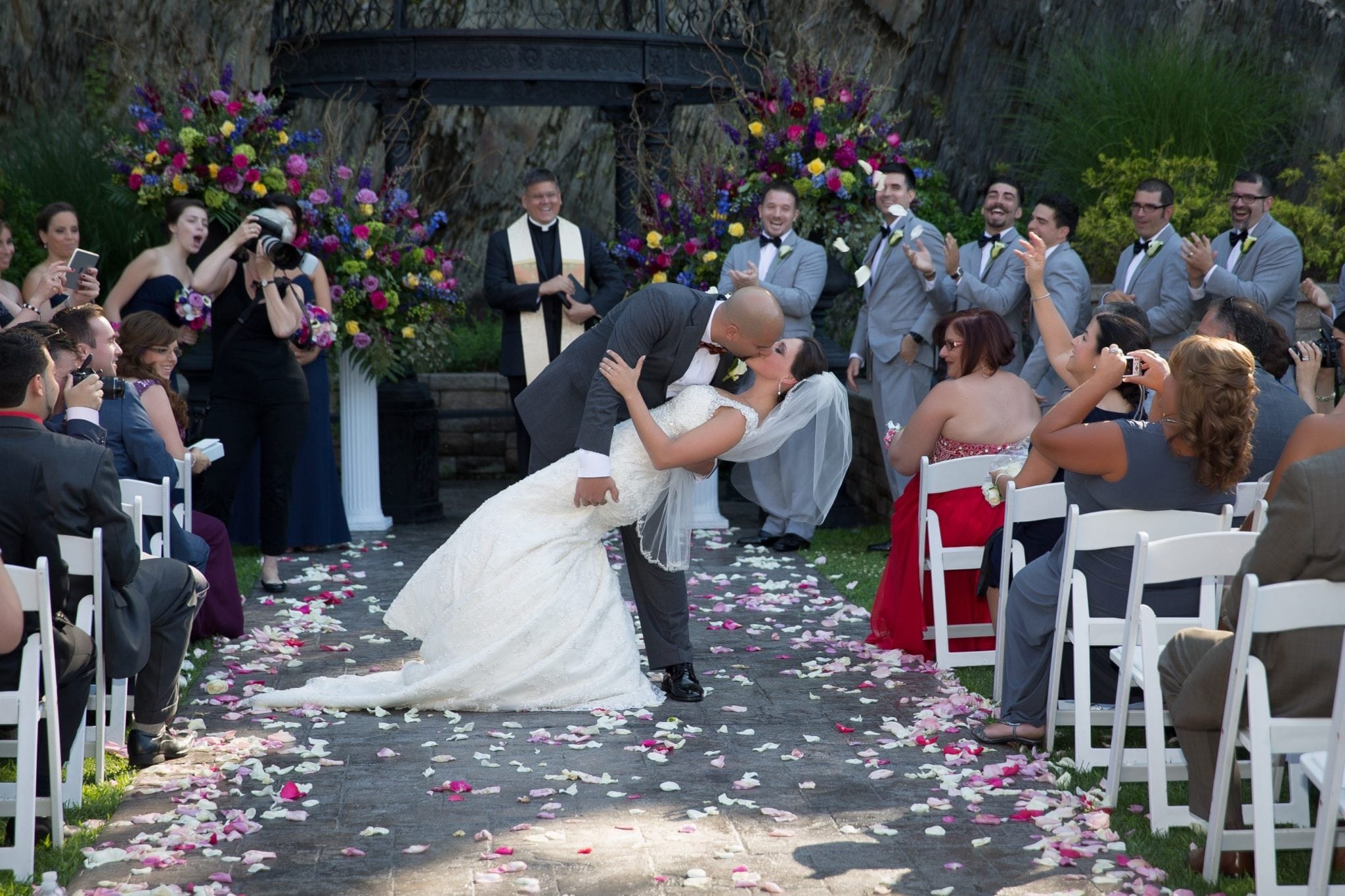 It is in the beauty of nature that many people find a deeper connection to their spirituality, world-view, religion or God. Whatever your beliefs, however you might think about the big questions in life, in the quite of the outdoors we humans often feel things more deeply or see things more clearly. We can stop and take time, breathing it all in.
Breath deep as love is in the air . . . photography by Susie Forrester Photography.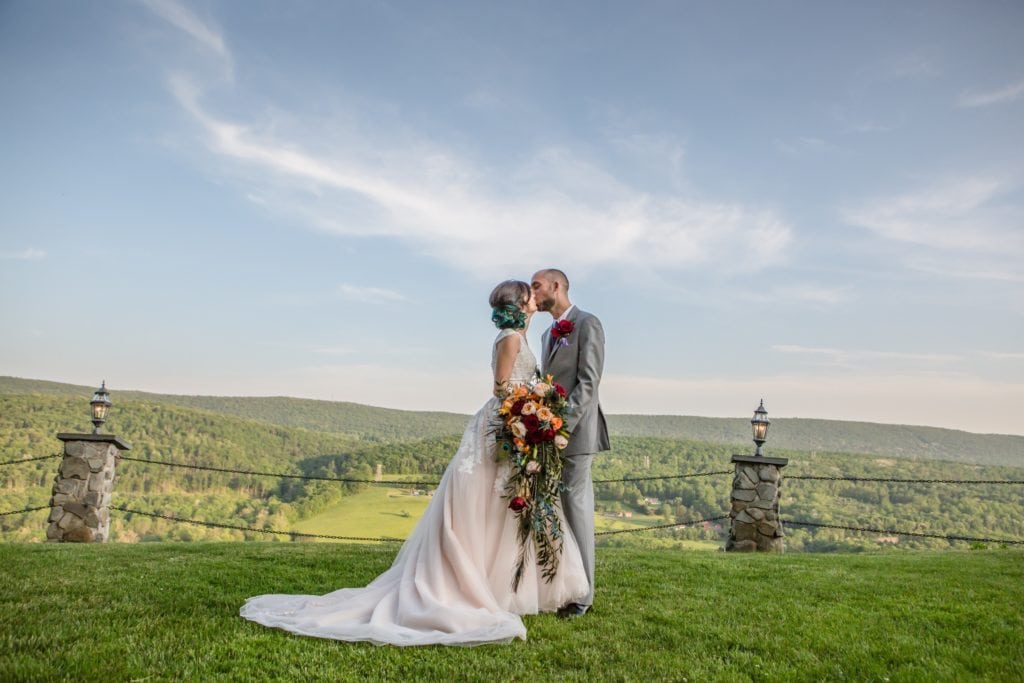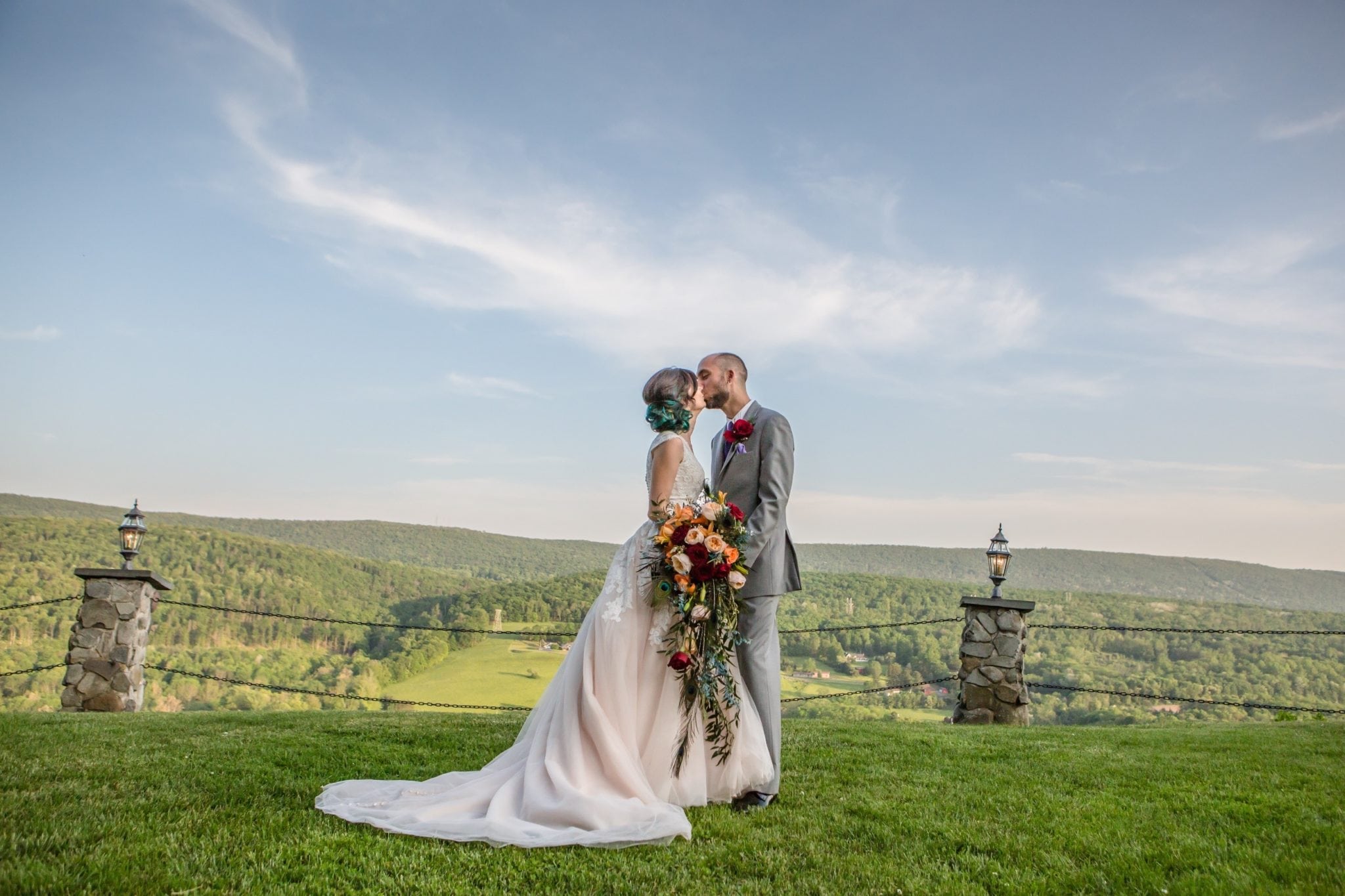 A wedding ceremony is such an important time, certainly one of the most important milestones in life. That is why so many couples take the opportunity to have their wedding ceremony in a beautiful outdoor space. As the poet Danna Faulds wrote in her poem, Cathedral:
I will worship
where the broad
arc of sky bends
to hear the bird song.
The couples I officiate for come from many places and they have chosen Stroudsmoor and the Poconos for those and many other reasons. It might be the convenience of the location for guests travelling from here and there, or the great service, value and various venues at Stroudsmoor. Maybe it's fond memories of childhood summer vacations in the Poconos that has brought them back; or maybe they've never been to the Poconos before and want to explore the area.
A view of the Pocono Mountains from the top of the Stroudsmoor Mountain . . . photography by Stroudsmoor Studio.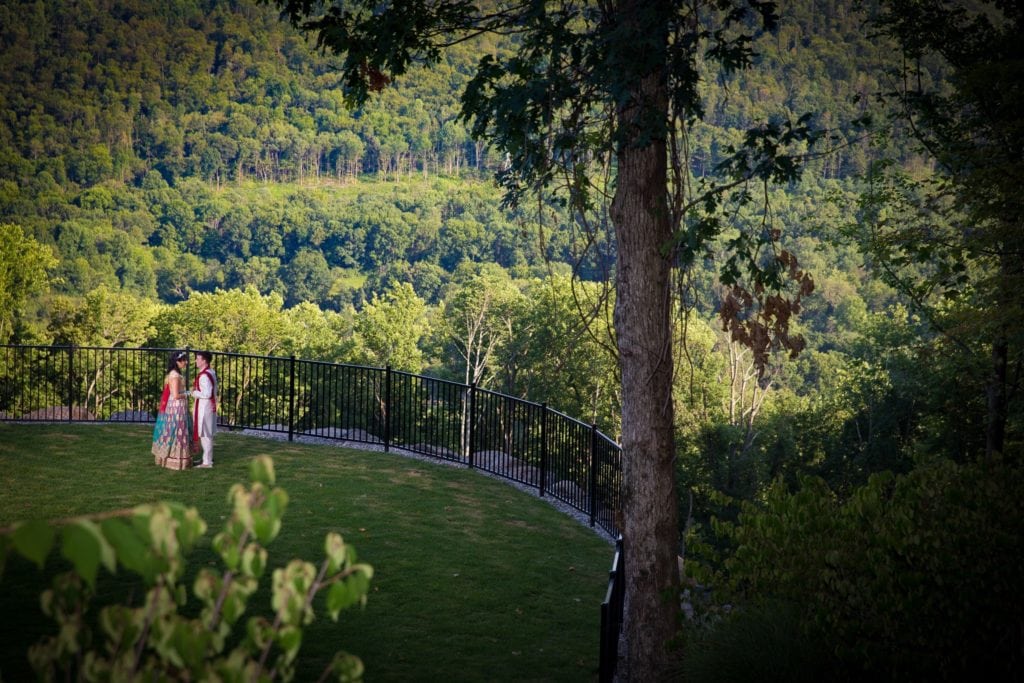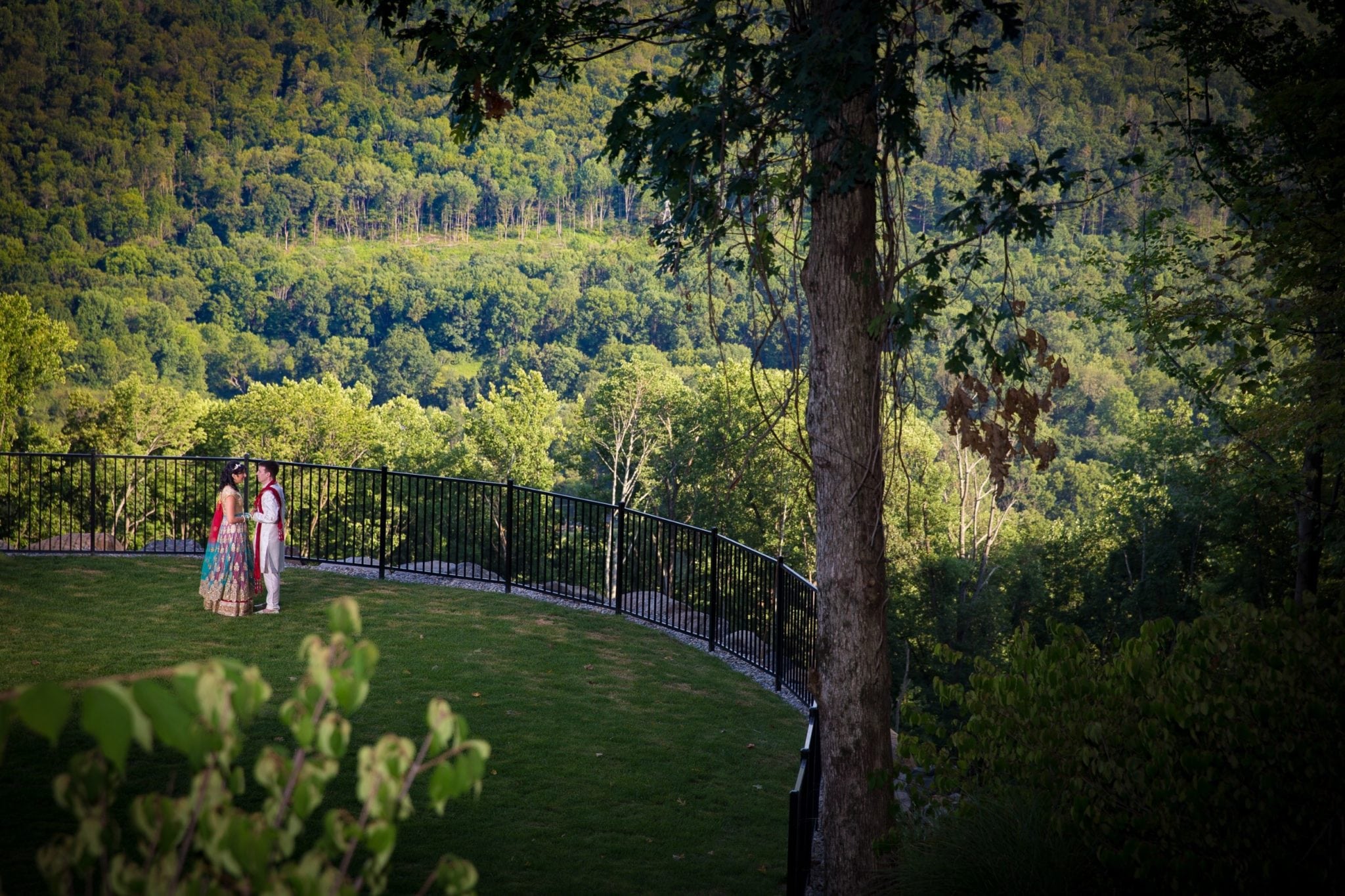 No wedding should be one-size fits all, and just like the real estate analogy, the location should fit your size and taste. I love to create ceremonies that fit couples' style and beliefs, specializing in interfaith, multicultural, spiritual, secular, and LGBT weddings, really anything that might be a bit non-traditional. Want a zombie wedding, a Star Wars wedding, a nature themed wedding? I'm up for it. While still marking the importance of marriage with the depth it deserves, you can also incorporate some fun. After all, it is a joyous occasion!
One-of-a-kind Weddings in the woods at Woodsgate . . . by Rob Lettieri Photography.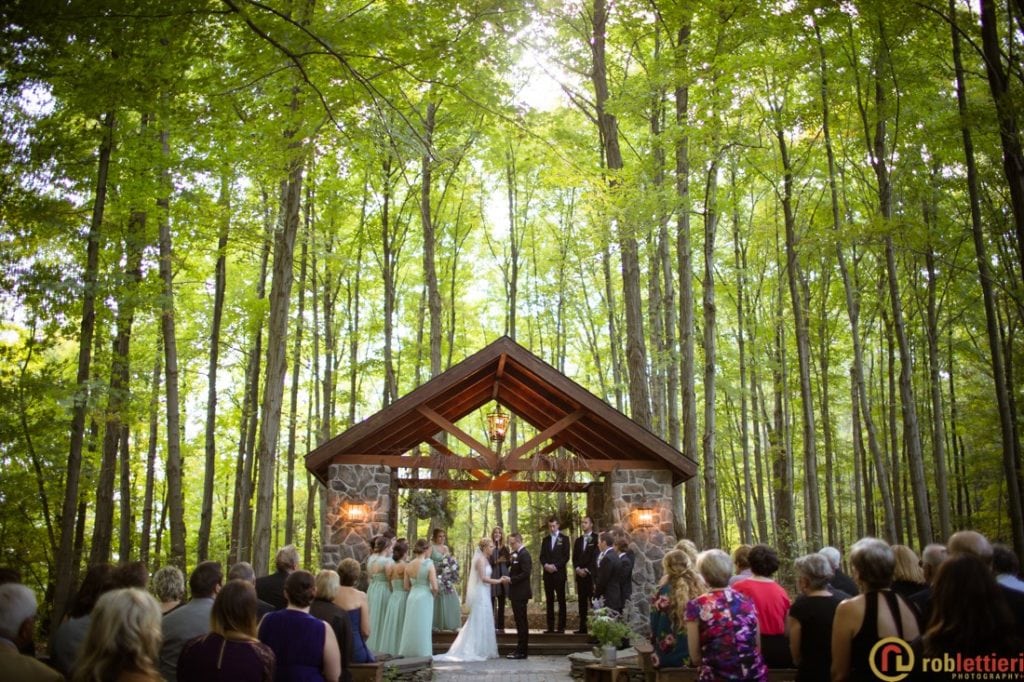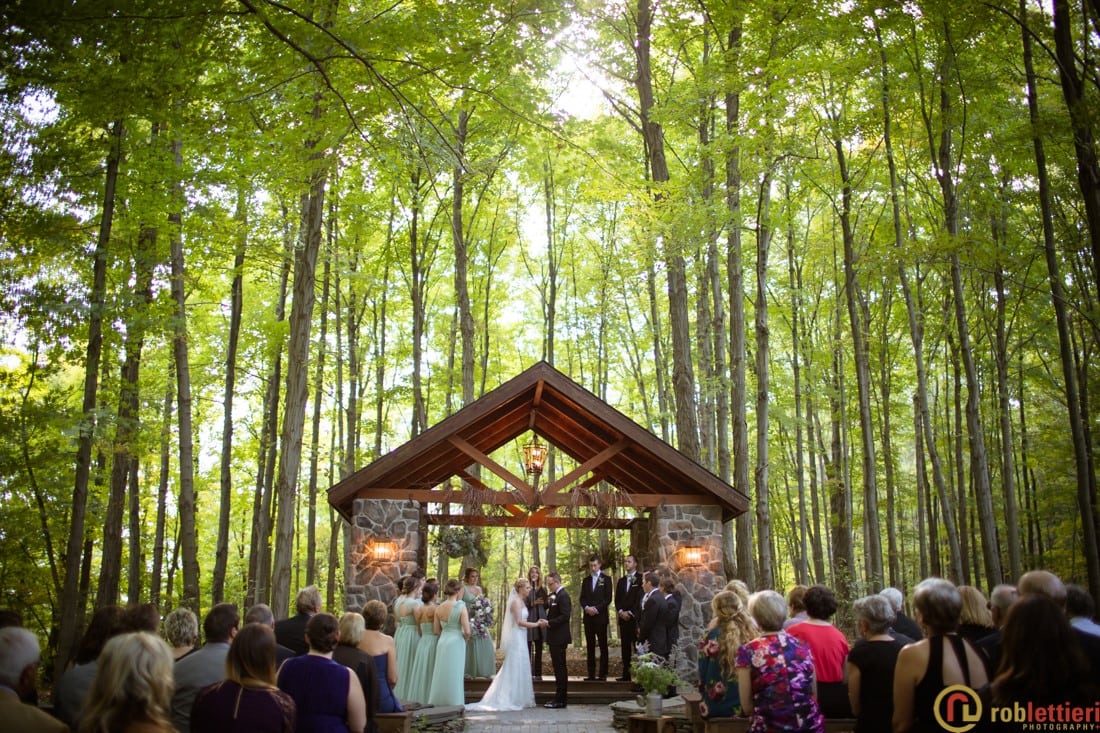 A religious leader from your faith tradition is perfect if you are a part of that community, but no one should have to settle for a ceremony that doesn't truly reflect who they are. That's where Celebrants come in! Everyone deserves the right fit, whether its location, location, location, or ceremony, ceremony, ceremony!
---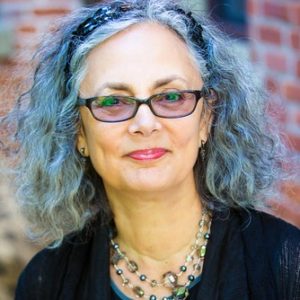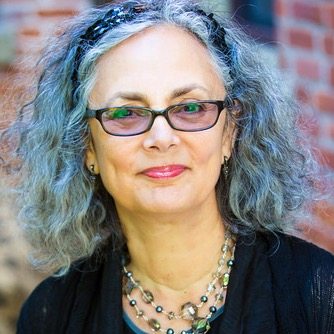 LoisHeckman.com
blogs.thepoconos.com/weddings
127 Harmony Lane
Saylorsburg, PA 18353
cell/text. 570-350-9514
The Wedding Warrior – Linda Pirone-Forte, CWP
https://www.stroudsmoorweddings.com/wedding/the-wedding-warrior/
Office:  570-421-6431, Ext. 424
Awarded Wedding Wire's "Couples' Choice" Award 2018
Awarded The Knot "Best of Wedding 2018" and "Top 2% Best Wedding Venues" in Northeast PA
Featured in The Knot and Bride's Magazine as a "Real Wedding" and The Knot Hall of Fame
Ranked #1 Resorts & Lodges Top Ten Poconos Wedding Venues