Wedding Reviews we proudly receive from couples married at Stroudsmoor Country Inn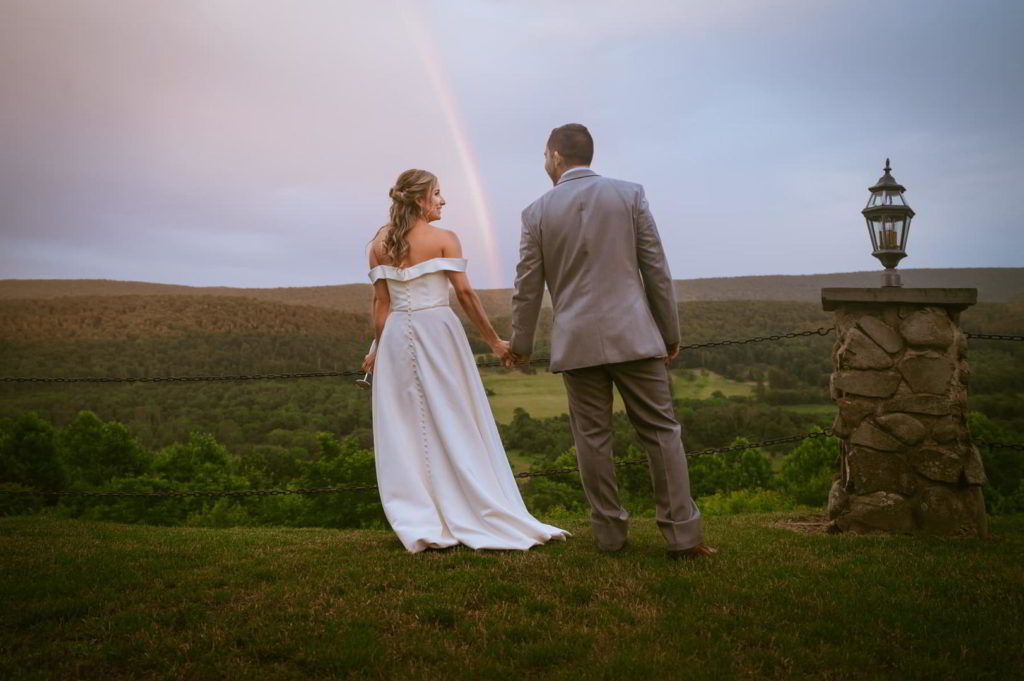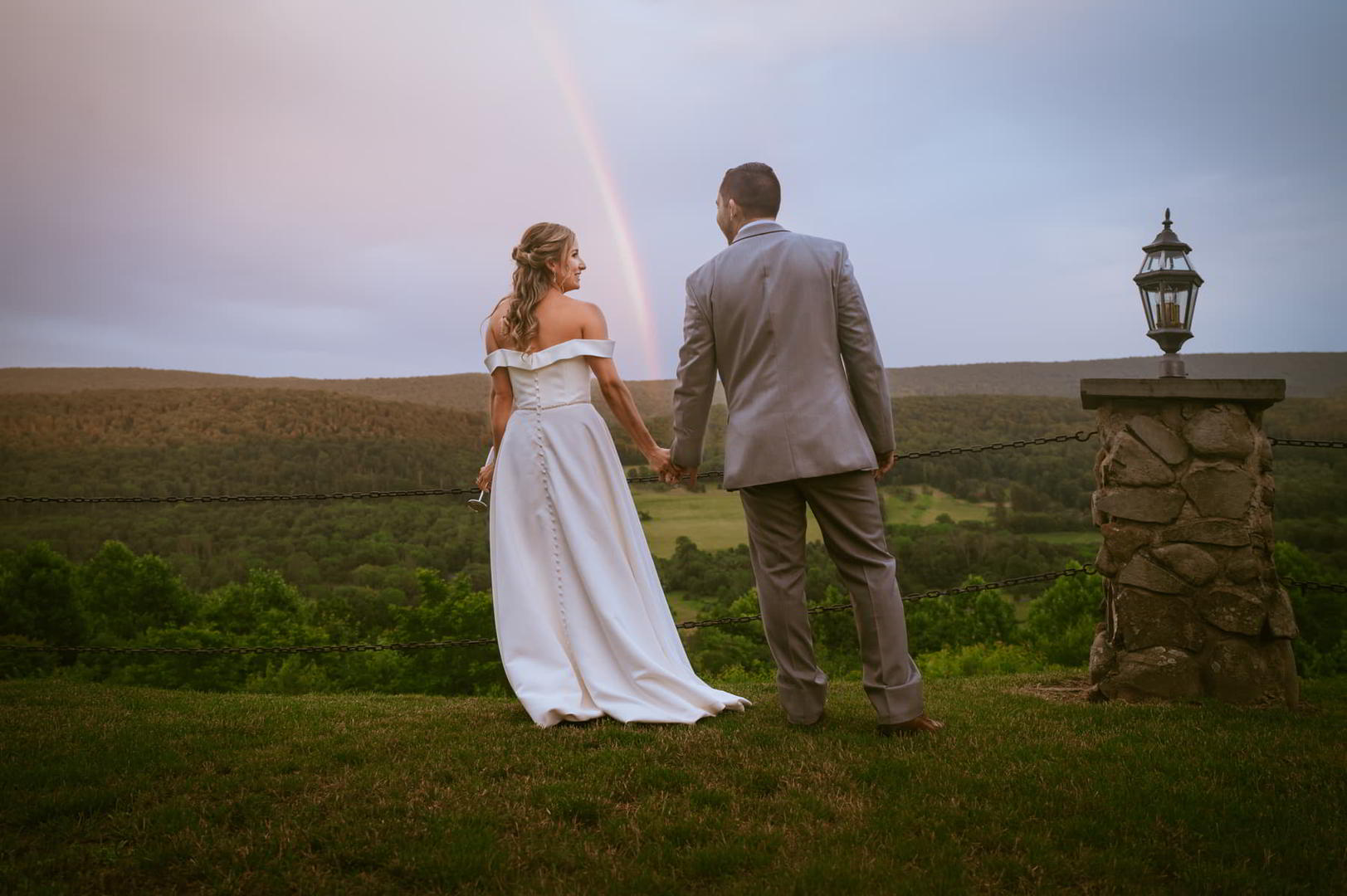 For over three decades, Stroudsmoor Country Inn has been the premiere wedding venue in the Pocono Mountains. Our six indoor/outdoor wedding venues have been recognized as exceptional by local and national reviews, our community, and most importantly, our clients and their families.
The Stroudsmoor Wedding Planning Team is privileged to serve couples beginning their lives together and we value the many accolades we receive from them. We've served many couples from Northeast Pennsylvania, Northern New Jersey, and New York City, as well from around the World.
These words of kindness are from couples who have enjoyed their #bestdayever at Stroudsmoor. Many Stroudsmoor couples frequently return to celebrate anniversaries, birthdays, or welcome new additions to the family. Our entire family proudly thanks them for their confidence and trust.
Start planning your dream wedding!
Receive package information, and arrange a tour with a Stroudsmoor Wedding Planner.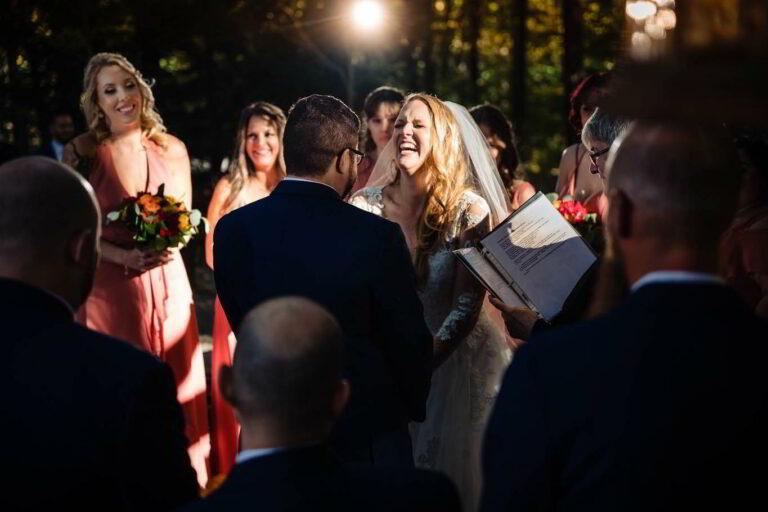 "Thank you so much for everything, we are so appreciative and had such a incredible experience. It was beyond what I had thought it was going to be and we cannot thank you enough for making this day one to remember forever.
We are so grateful to be a part of this family! Thank you to everyone xoxo"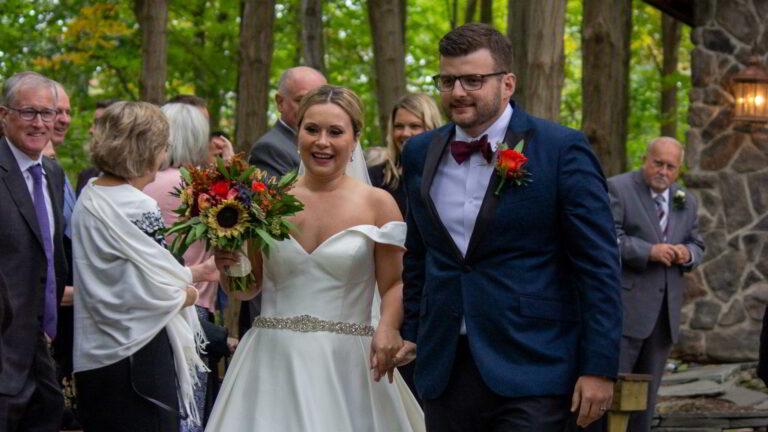 "Thank you for everything. It was more than we could imagine, with our guests saying it was the best wedding they had ever attended. We couldn't have done it without your patience and generosity. As the emotions are winding down from our amazing weekend, we just wanted to say thank you one last time.
It was a night we will never forget."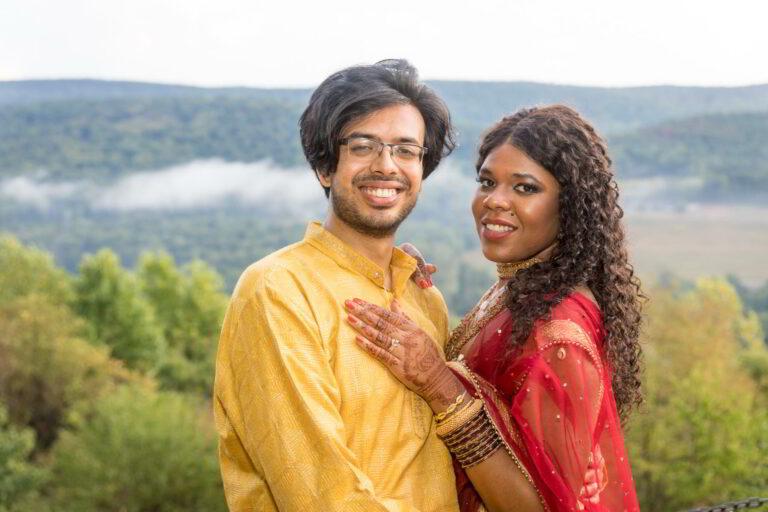 "Our Wedding was enjoyed! Belkis and the team were very supportive. The food was delicious. Sarah and her team did a great job with the décor.
The day went smoothly and our guests had a great time. Thank you so much for all your hard work and flexibility in helping us plan and execute our special day!"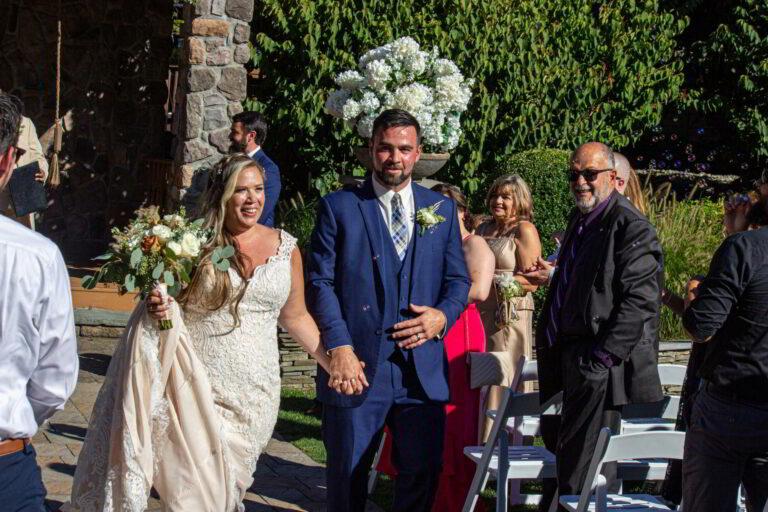 "Omg!!!! Your staff was fabulous and went above and beyond for us. I will rave about you guys forever. Everyone was complimenting everything."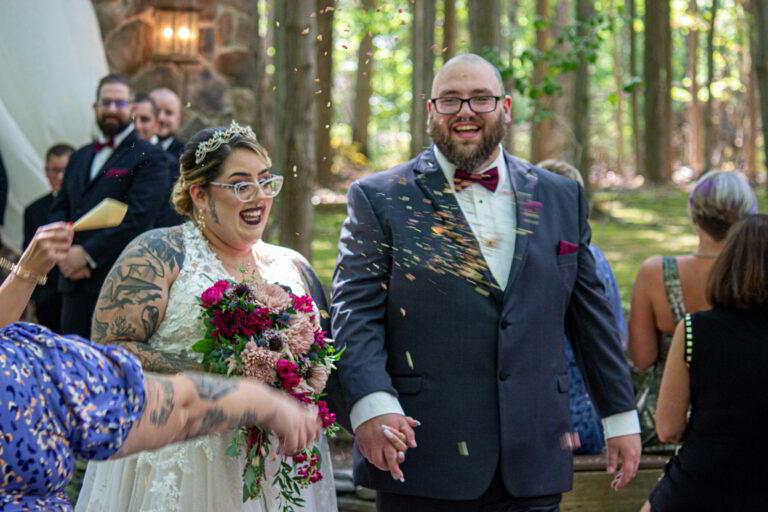 "Thank you so much for everything! Our reception coordinator was so wonderful, the staff was amazing and everybody was just so sweet. We wanted to reach out again and say thank you for the awesome ice cream truck!!! Our guests we're so thrilled and that made us super happy. Thank you again so much for all you!"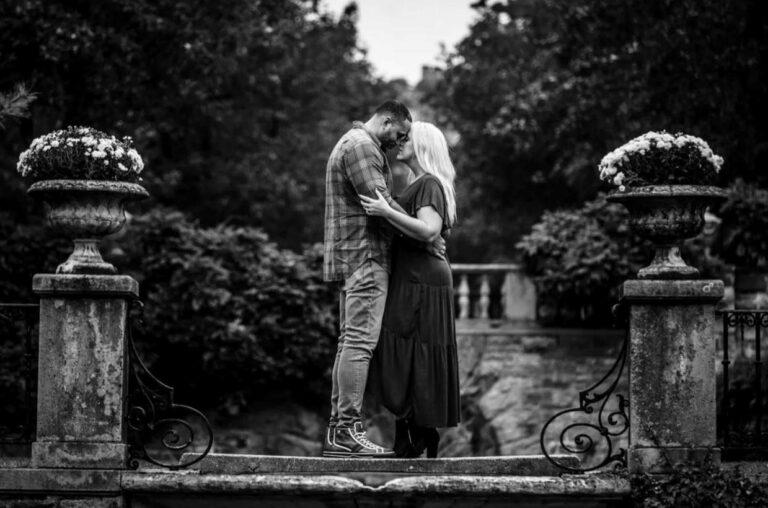 "I don't even know where to start! The night was more than we could have ever asked for or dreamt up. Everyone keeps messaging us about it. Gavins brothers were out here last night and couldn't stop talking about what you guys have built and how amazing your staff is. It's a true testament to the kind, amazing, and generous people you are. We can't thank you enough for making our day so extremely special. All our love!"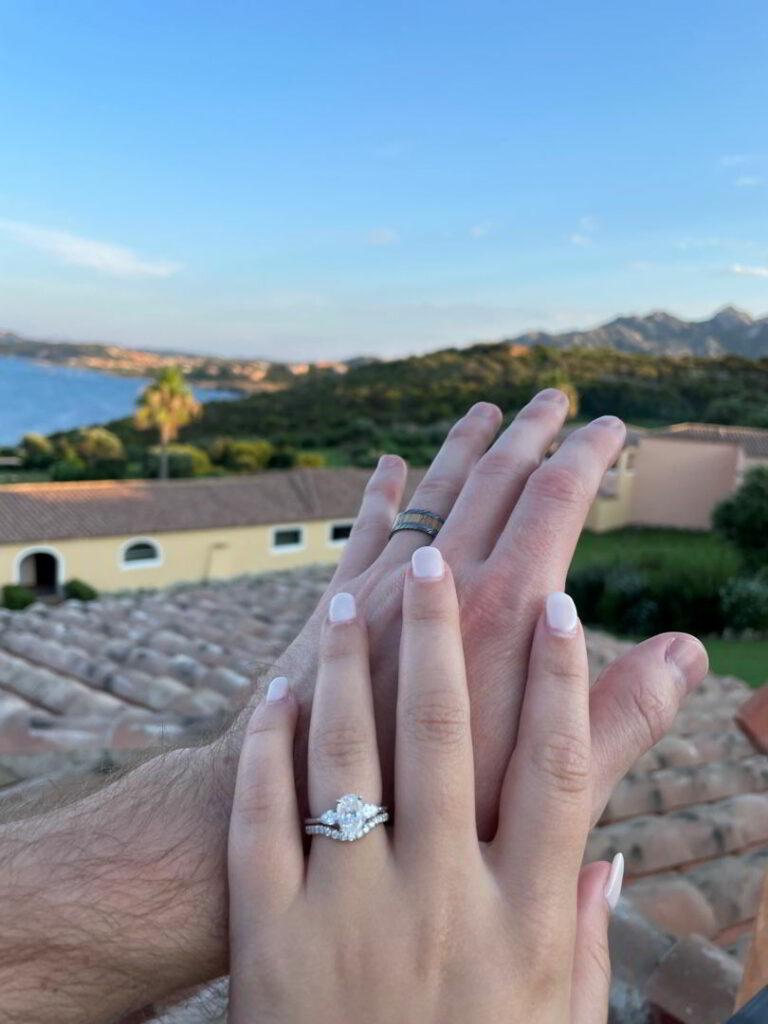 "Cheers from Sardegna, Italy!!! We had the most amazing day of our lives. Everything was absolutely perfect. Thank you so much for making sure of it. The Stroudsmoor staff is so wonderful – please thank everyone for us. Frankie Carll & video was excellent and our photo booth was a hit."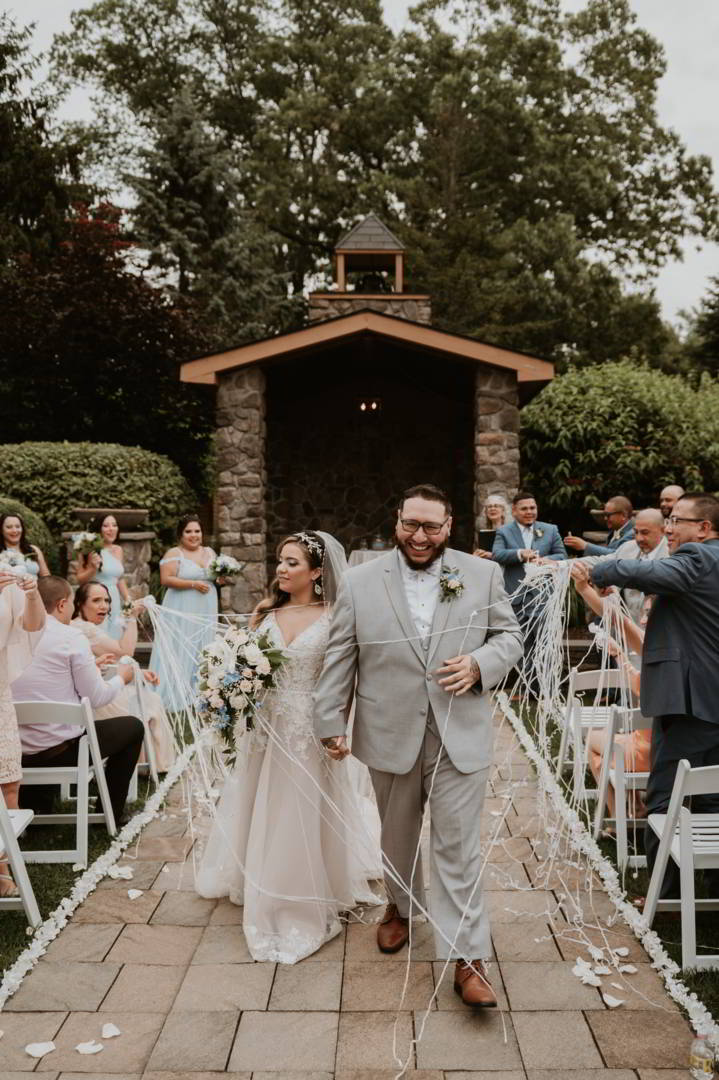 "I wanted to say thank you for everything! You have been the best and so patient with me during the planning process all the way up to the wedding! It really was/is a dream come true! I will always remember and cherish this experience for the rest of my life. Thank you for making it even more special for me and Kelvin!"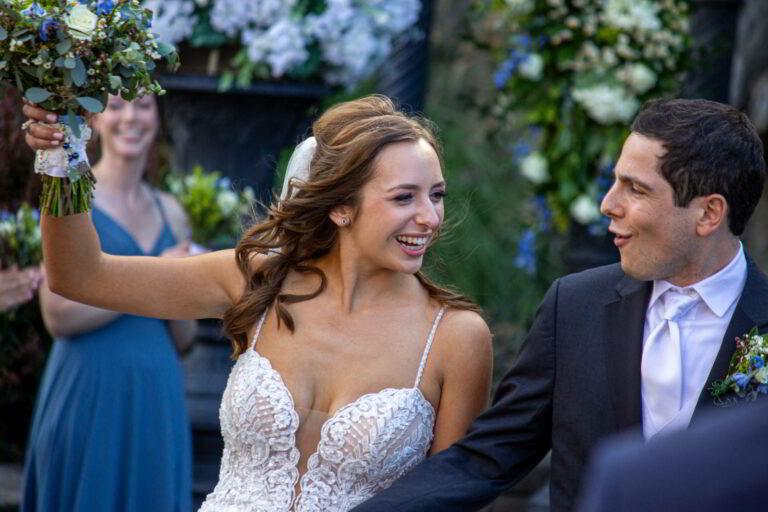 "As we wait on our layover to our honeymoon in Italy and reflect on the wonderful wedding celebration we had, we just wanted to reach out and thank Stroudsmoor+ for everything, from the detailed organization to the beautiful, tailored pieces at each moment (the ceremony and smile spots were breathtaking and the Mets touches were a huge hit amongst the guests!). The feedback we have received was nothing but spectacular.
We can't wait to visit again for anniversary trips and special moments."
Nicole & Michael DiNunzio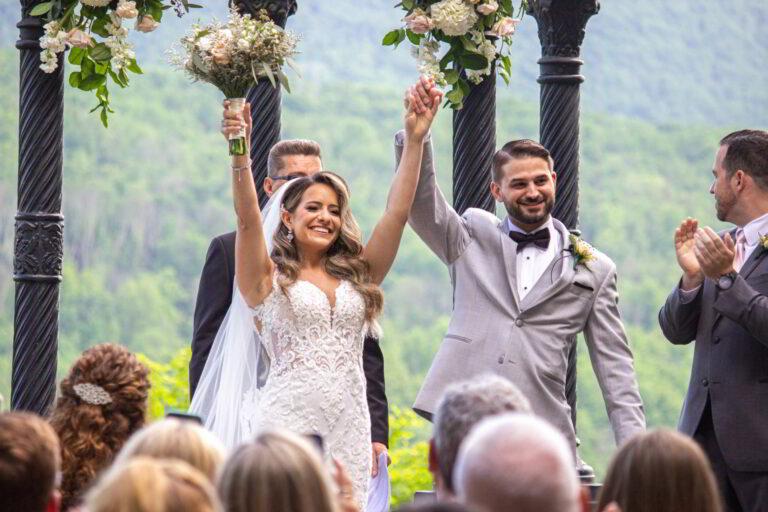 "I wanted to reach out and thank you and the entire team again for a wonderful wedding weekend. The entire team worked so hard and we were told all night how great the food was and the entire venue itself. The views were gorgeous! I also wanted to thank you for assigning Belkis to me. She went above and beyond all day and all night long for me and Danny. I am so happy I decided to have her be with me for the day.
Thank you from the bottom of our hearts for a beautiful night we will never forget. It could not have went more perfectly."
More reviews from our amazing couples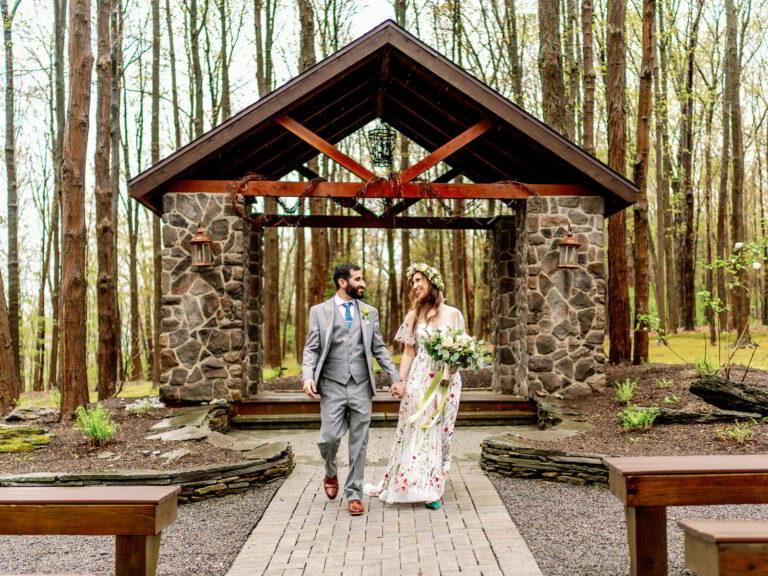 "We're not sure if there is a way to put into words how much we truly loved our wedding. The ceremony and the reception were beautiful. The reception was so much fun. The food was just as amazing as we knew it was going to be! Our guests have not stopped talking about how amazing the food was, both at the rehearsal and reception dinners. Several of our guests and members of our family told us it was one of the best weddings they've been to (apart from their own wedding).  Stroudsmoor's floral and décor vision was truly spectacular. All of the staff were so wonderful, friendly, and worked so hard to accommodate us and our guests, not only on our wedding day but also at the rehearsal dinner.
Despite the rain all weekend, we had such a phenomenal time. Allie and I were even lucky enough to get some wedding pictures taken at the Woodland Chapel when there was a break in the storm on Saturday and we think the rain actually made the mossy woods look even more beautiful.
From the bottom of our hearts, thank you Stroudsmoor for making our dream wedding come true!"
Allie & Nader Manavizadeh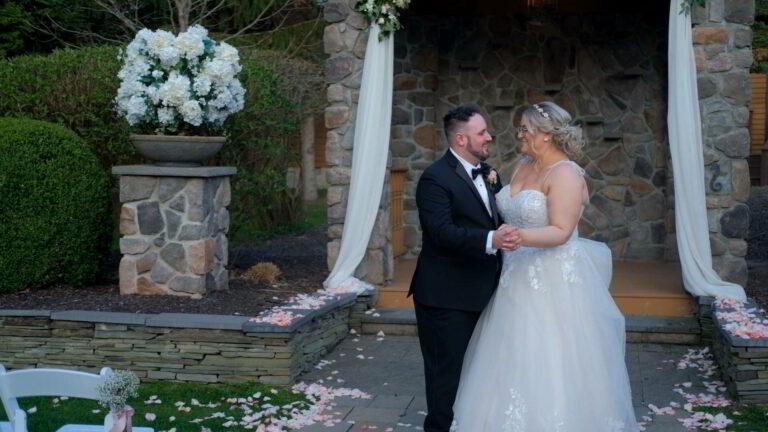 "I want to thank you so much for the most beautiful wedding! The night was absolutely amazing, I couldn't have dreamed of a more perfect night!!
Thank you Stroudsmoor so much for everything you did to make sure my night was perfect! I appreciate it more than you will ever know!"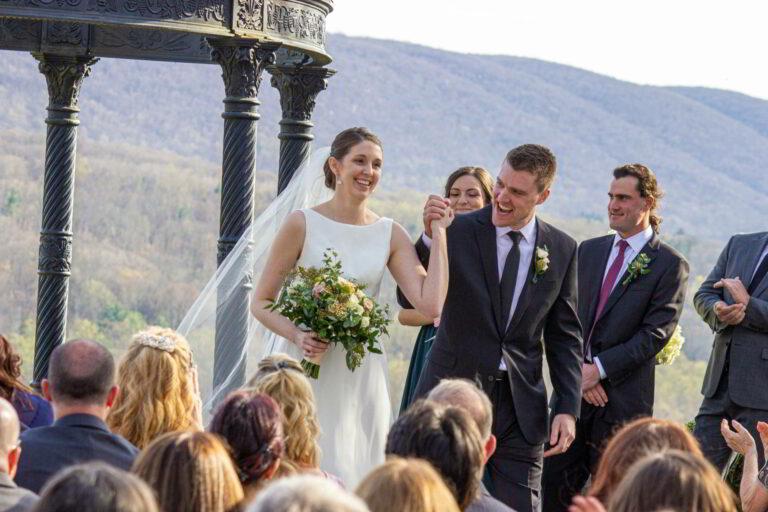 "We had the best time! Thank you so much for the gift for Matthew! We have received so many compliments about how amazing the venue was and how great the night was. We had a few last minute changes and all of your were absolutely amazing through everything.
We are so happy with our experience at Stroudsmoor and can't wait to return to celebrate our anniversaries!
Thanks for everything!"
Amy & Matthew Baumgaertel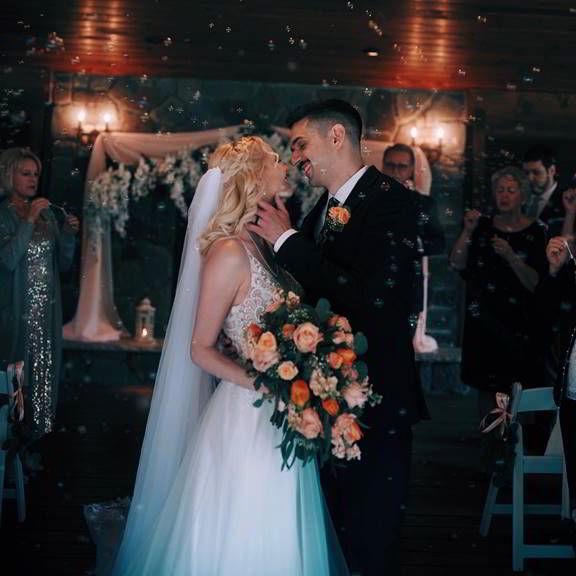 "Sam and I wanted to say the biggest of thank you . . . Our day completely exceeded expectations. We were blown away!!! Thank you so much and please send your thanks to everyone that helped us from The Stroudsmoor. Again thank you SO MUCH!"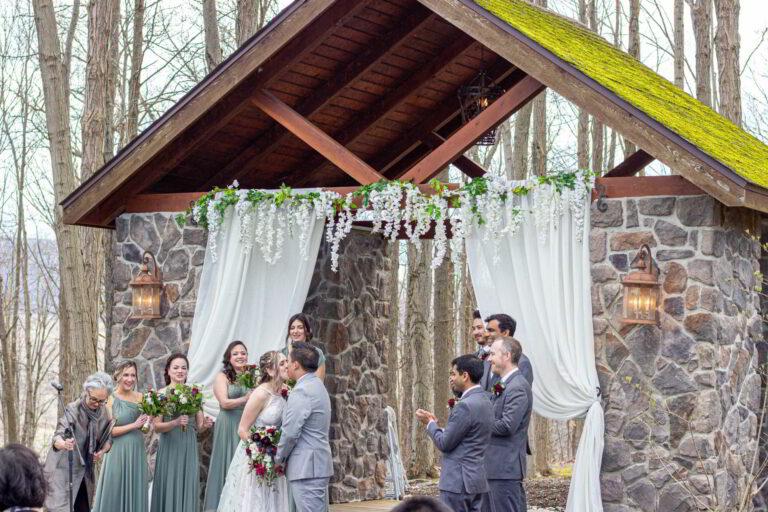 "We are both still on cloud nine from the beautiful weekend we had! You and everyone at Stroudsmoor really made our special day SO memorable and special!! We cannot thank you enough for everything you had done for us to get us there.
Of course you can share our story, we would be honored! Thank you so much again, and I wish you all the best, and good luck this wedding season!"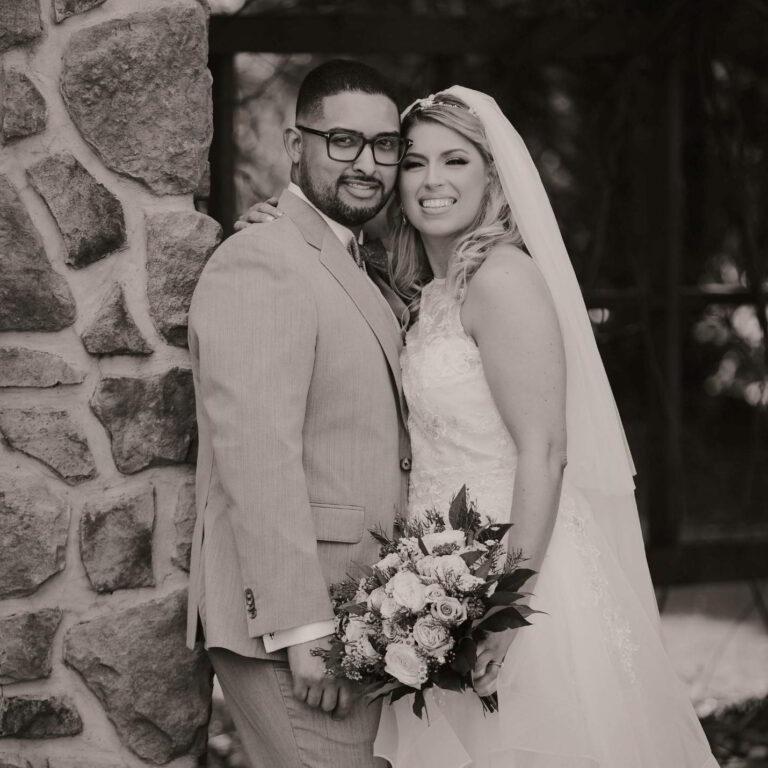 "We can't thank you enough for everything! All the staff was wonderful and our server was amazing! Everything was amazing and we thank all the staff for all their hard work! Thank you again for all your hard work and help."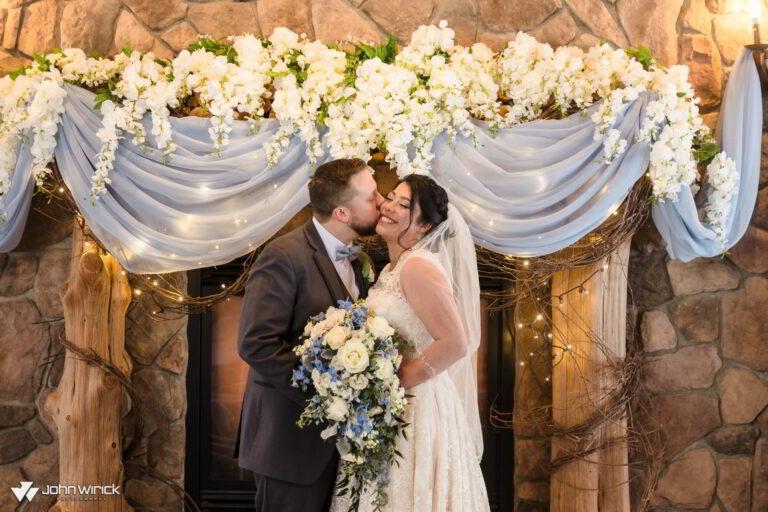 "We cannot thank you enough for the amazing wedding you helped us put together. Everything turned out so amazing and I cannot wait to see how our pictures turned out.
I was a little nervous on Friday for the storm but was so calmed down after you spoke with us and answered our questions and assured us that everything was going to be okay.
The food was also so amazing!! Everything just turned out exactly how we wanted it to! The bartenders also did a great job that night.
The Floral and Décor team also did a fantastic job with all the flowers and other decorations. I felt as though they knew what I wanted and made sure everything was correct and perfect.
Again, thank you so much for everything you have done to make our wedding memorable and happy!! We are so grateful! None of this would of been possible without you!"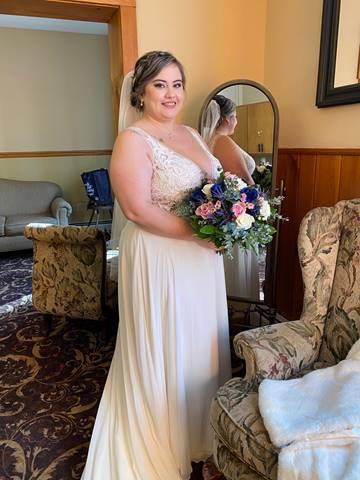 "We cannot be more grateful for your service, you and your team made our day the best of all, our guests were delighted with the place, the food, the attention, absolutely everything was perfect.
We want to especially thank you for being so generous, so kind and helpful with us, for understanding us and for always being attentive to our doubts and needs, we couldn't have chosen a better place to celebrate our marriage.
I congratulate you and your team because you do a WONDERFUL job, and for sure We will see in the future!"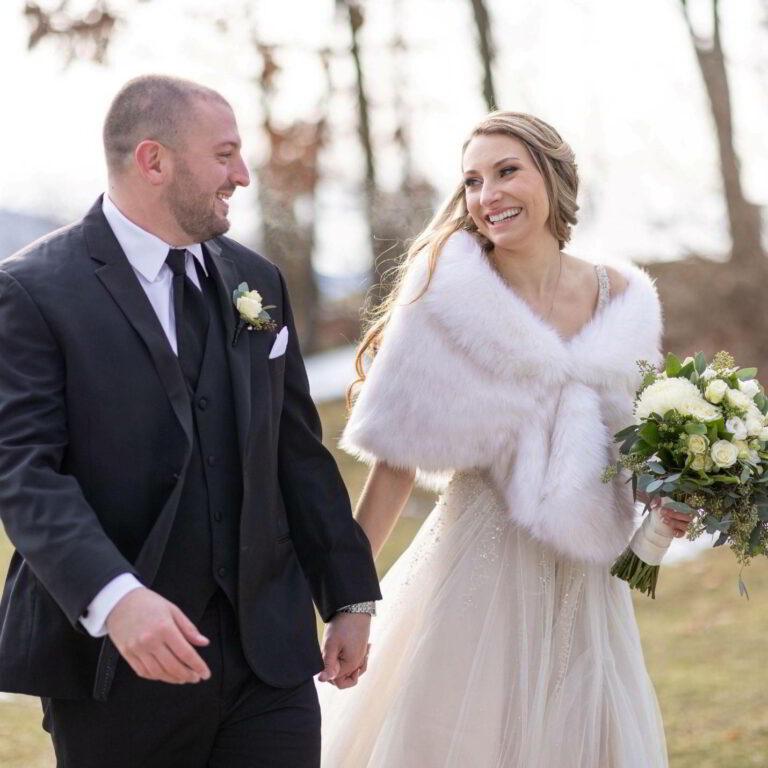 "Ty and I wanted to reach out and thank you one more time for all of your help over the past 2 and a half years. We are so happy with the outcome, the day was more perfect than we could have ever imagined! It was definitely worth waiting for!"
Stephanie & Tyler Yazujian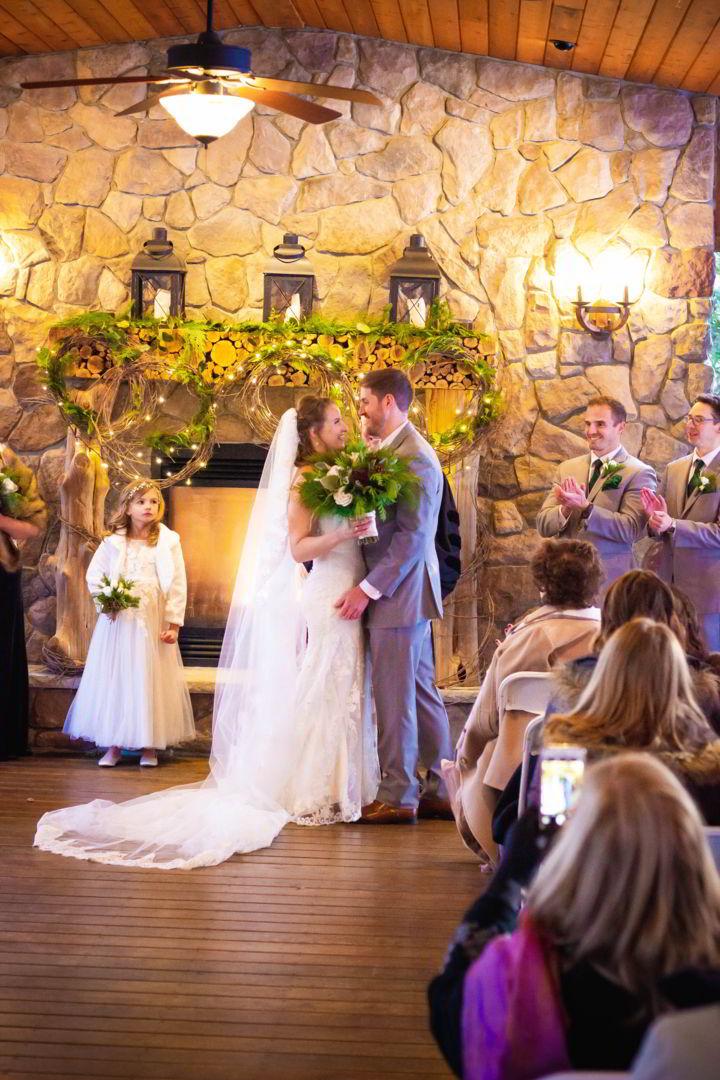 "Thank YOU so much for everything! I had so many people telling us how the coordination was fantastic at the wedding, especially everyone who took care of the bridal party. It was so great working with you all, thank you for everything!"
"Every single one of our guests had an absolute ball! They loved the decorations, venue, food, all of it. My family isn't an easy bunch to please and YOU MADE IT ALL HAPPEN so thank you for the brunch accommodations, the last minute extension, ALL of it! Thank you!!!"
Kristina & Fred McNeely, December 19, 2021, Lawnhaven
---
"Thank you so much for all of your help from the very first day we came to Stroudsmoor! This day would not have been possible without you and your team. You made our special day better than we could have ever imagined!"
Sarah & Brandon Pacyna, December 11, 2021, Terraview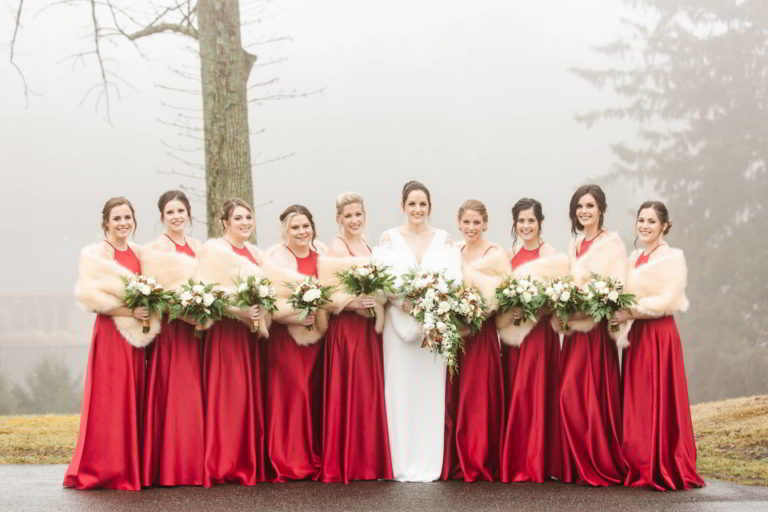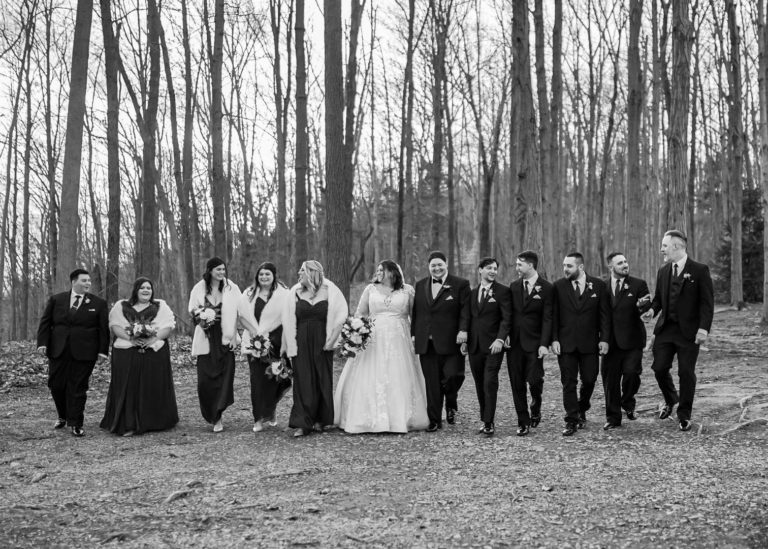 "I can't express how amazing the staff is at the stroudsmoor Country Inn. They really strive to make your wedding as important to them as it is to you. I just recently had my wedding on the 4th of December and couldn't believe the amount of detail and dedication that taken. I worked with Cathleen and Sarah, giving them my vision and they brought it to life. The ceremony was something out of my dreams and my reception was filled with so much excitement and flawlessness. Everything went off without a hitch and that was all due to the amazing staff who worked so hard to make sure my vision was a reality. My guests were impressed with the quality of the food and service and well as what the floral department achieved. They work with all budgets and don't skimp on making your wedding extravagantly beautiful. I couldn't recommend them more."
Daniela & Ian Rabold, December 4, 2021, Woodsgate
"JUST MARRIED! We got married at Woodsgate and had our rehearsal party at the indoor pool!! They were accommodating in every way possible. Every step of the way with planning they helped us. Alex was our day of coordinator and she was amazing !! Me and my wife are very happy with our stay, our wedding, and our experience. The food was amazing every guest left full, happy, and with great memories. We couldn't have asked for anything better."
Kayla & Jaxon M. Rodi, November 6, 2021, Woodsgate
---
"WE LOVE YOU! I could go on and go thanking you up and down for every little detail, but please know that you are all so incredible. Stroudsmoor is an absolutely beautiful property and business with even more beautiful people behind the scenes. We are so, so grateful and couldn't have had the amazing day we did without you."
Rebecca & Daniel DiStasio, October 30, 2021, Woodsgate
---
"As Justin and I reminisce on our day yesterday, we cannot help but say a huge thank you to not just you for putting this all together, but your excellent team executing everything perfectly!! The staff at the venue were AMAZING! We had so many people mention how accommodating they were and how on point too! Belkis, she in INCREDIBLE! I do not know what we would have done without her! We are so happy and we know for sure our family and friends will be talking about Stroudsmoor for years to come! We have heard nothing but amazing things from our family and friends about the wedding and I truly believe Stroudsmoor will be something ingrained in their minds as well as ours! We will of course be back someday, even if it's just a weekend spent on the grounds! We will have wonderful memories to talk about for the remainder of our lives together!"
Jenna & Justin Myers, October 29, 2021, Ridgecrest
---
"We just wanted to reach out and say thank you so much for everything you did for us. We had an unbelievably amazing day. We appreciate it all so much. Thank you for all your help throughout the process and on our wedding day. We will be recommending the Stroudsmoor to any of our newly engaged friends. It was such a great experience and all your help made our day even more perfect. Thank you!"
Rachel & Sam King, October 23, 2021, Terraview
---
"We wanted to thank you both again for such an incredible experience. You made the planning process fun and stress free, and our day was filled with so much joy! When I saw Crestview Chapel all done up with the flowers and then saw my bouquet, it honestly took my breath away. The flowers and the overall feel of the ceremony and reception spaces were absolutely dreamy and you perfectly nailed what I was hoping for! The food was AMAZING. Everyone was so impressed with every aspect of the food you all put out and I'm getting hungry just thinking about it. All of the unique touches we added were appreciated by all and made our day so personal to us, it was unforgettable. I can't imagine a better way to have finally married the love of my life!"
Andrea & Michael Boyd, October 23, 2021, Ridgecrest
---
"Thank you so much! We couldn't have had a more perfect day thanks to you and your crew over at the Stroudsmoor. You are the absolute best and looking forward to staying in touch! We will shoot over the pictures the photographer sends when we get them :)"
Jaime Hatzelhoffer & Alex Gomez, October 15, 2021, Lawnhaven
---
"I can't tell you how thankful I am for all you did to make Nicole and Rob's wedding so special! From cultivating a most beautiful + elegant venue with exceptional food + service to the generously kind gifts you bestowed on us for the reception, we thank you! The champagne toast, the Italian cookies, and the pretzel station added charm + fun to Nicole + Rob's wedding!
You and your family have certainly grown Stroudsmoor into a gem in the Poconos! I can't even imagine how many couples celebrated the start of their married lives with you! Chris and I couldn't be happier that we did…and almost 30 years later, so did our daughter!
Thank you for everything, and for all the kindness you have always extended to me and both my nuclear and extended family!"
Judy & Chris McDermott, September 25, 2021, Ridgecrest
---
"Mike and I just wanted to say thank you so much for taking my vision and making it even more magical than I could've dreamed! I absolutely loved and am obsessed with my bouquet. The ceremony space, aisle and reception loked so magical and like a fairy tale. We can't thank you enough for making our day turn out so special and beautiful with all of your help!"
Brianna & Michael Hutton, September 25, 2021, Terraview
---
"Thank you for going above and beyond on our special day. From floral to makeup to coordinators to staff to lodging – our experience was amazing! Our family and friends can't stop talking about how wonderful things were. Thank you for making us feel like family!"
Elizabeth & Neima Ullah, September 19, 2021, Woodsgate
---
"Thank you so much! Your whole staff was amazing, we couldn't have had such a beautiful day without everyone involved. Sending a shoutout to our service captain, she was there any time I needed something without having to ask. She especially saved the day when she immediately got the wine out of my dress after someone spilled it on me. We are so happy to be a part of the Stroudsmoor family!"
Tori & Charles Cucchiara, September 17, 2021, Lawnhaven
---
"I just wanted to reach out to let you know how amazing you and your staff did with Jen & Bryan's wedding. Everyone had such a great time and everything was perfect! Thank you so much for all of the effort you all put out and making all of us feel special. So many people commented on how beautiful the property and Woodsgate is. We will definitely be recommending Stroudsmoor County Inn for future weddings and parties. Thank you again!"
Kate & Michael Leinheiser, September 11, 2021, Woodsgate
---
"Thank you so much for everything!!! The wedding was absolutely amazing and more than we ever could have hoped for!!
You and your staff are truly incredible at what you do and we appreciate everyone's hard work in making our wedding run so smoothly and every have detail covered!! You all were incredible!!!"
Kali & Anthony Monte, September 11, 2021, Ridgecrest
---
"We cannot thank you enough for everything that you have done to make our wedding day perfect! You have gone above and beyond and we are so appreciative of your efforts!"
Kelly & Tyler Garrett, September 3, 2021, Ridgecrest