The Pirone Family is proud to offer an enchanting wedding venue in its grand 200-year old manor. 30 to 60 guests will gather for the ceremony in the Auradell Grotto located in the woods overlooking the town of Stroudsburg just across from the stately manor.
Following the ceremony, the bridal party and guests make their way to Auradell's Hearthside Suite where they will be served cocktails and the most exquisite hors d'oeuvres. Dinner is served in the Gallery at Auradell where the art of accomplished regional artists hangs on every wall.
Dance the night away in the Solarium before retiring to the grand suites on the upper levels of the manor. Auradell is perfect for intimate wedding celebrations filled with style, grace, and a touch of historic elegance.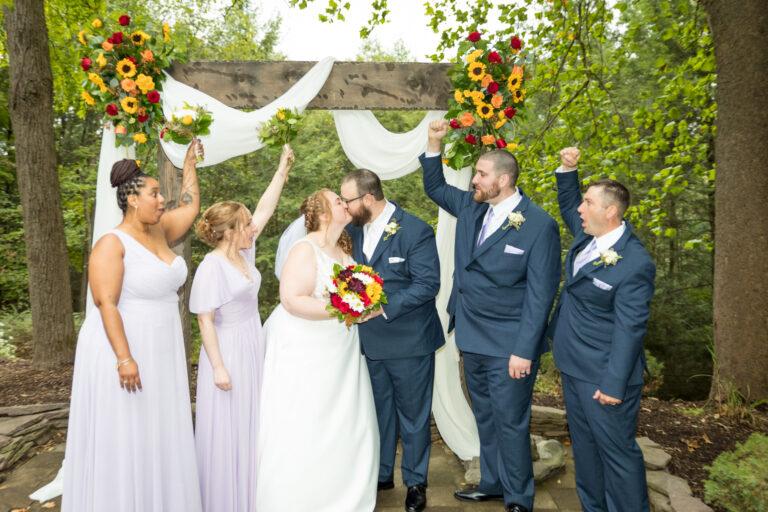 Start planning your Auradell wedding!
Receive package information, and arrange a tour with a Stroudsmoor Wedding Planner.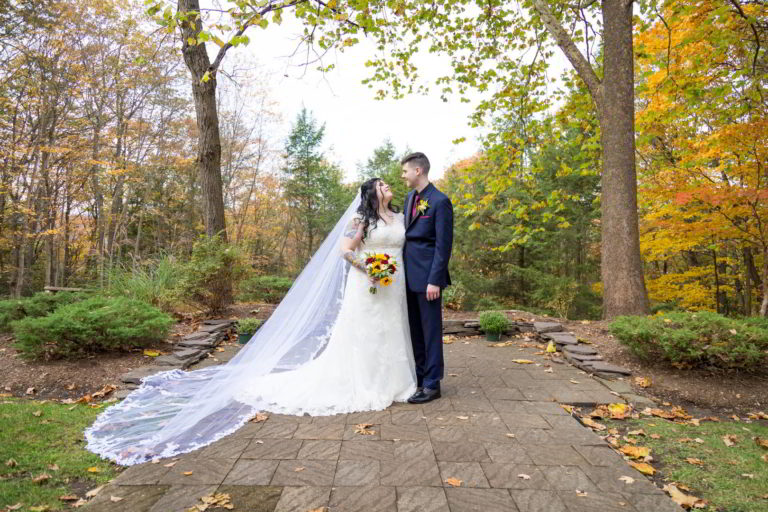 Charming venue for intimate ceremonies
Make your luxury wedding affordable. We all want the fairy tale wedding, and you can have it on a scale that doesn't break the budget. Give your most important loved ones the experience of a lifetime. Your guests will be enchanted by Auradell's wooded grotto ceremony site.
"Amazing Auradell Wedding at Stroudsmoor Country Inn
Stroudsmoor Country Inn, their Wedding Planner, and their Floral and Décor Department made our Special Day SO EASY and STRESS FREE! I can't say enough about how amazing it was not having to worry about a thing – except enjoying ourselves on our special day!"
Kayda Warner & Jonathan Kaplan