Lawnhaven's exquisitely appointed Evergreen Garden provides the perfect site for your ceremony. Complete with stone gazebo, fire columns, and a three-tier water feature. The wedding ceremony is celebrated on one of two grand lawns. An event at Lawnhaven requires a minimum of 75 guests, while it graciously accommodates a maximum of 150 for a traditional served meal; 200 for a cocktail reception.
Cocktail hour begins in the Pavilion at Lawnhaven, where guests can relax in serene comfort and enjoy delicious food, playing lawn games, mixing and mingling with family and friends before the reception begins.
Dinner and dancing are hosted in the Lawnhaven-proper. The venue is accented by walls made of glass. The 16' wood ceiling and stone fireplace highlight the room and create a private and elegant space to host your wedding celebration.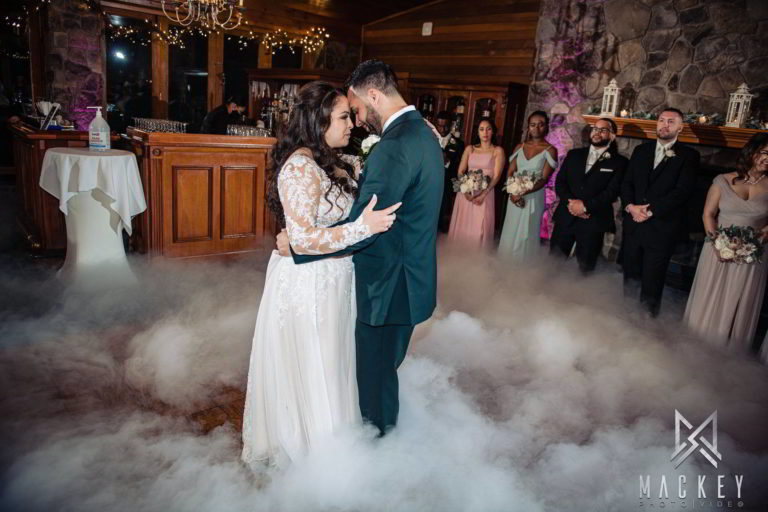 Start planning your Lawnhaven wedding!
Receive package information, and arrange a tour with a Stroudsmoor Wedding Planner.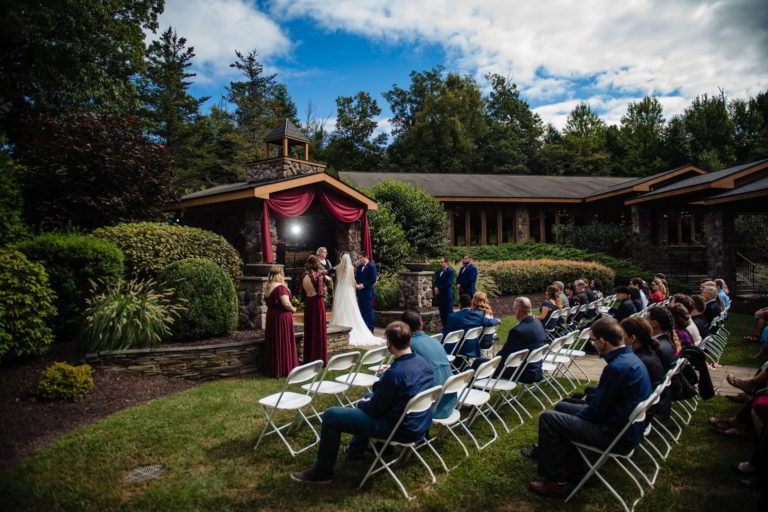 The Lawnhaven pavilion option
The pavilion at Lawnhaven provides a perfect secondary option to eliminate the worries of inclement weather, and comes complete with cozy fireplace, stone bar and causal outdoor seating.
Situated on a terraced lawn between Stroudsmoor's Main Inn and the Cabins on the Commons. Its footprint creates a complete circle, forming an open-air arena surrounded by lush evergreen gardens for total privacy.
"We couldn't have had a better vendor for our wedding. After planning with them for the past year, they felt like family. Linda, Malia, Colleen, and Belkis were incredible. They were so professional and loving. We are so grateful that they made our wedding a dream come true. I would recommend them to anyone!"
Nicole Mejia & Andrew Ferrara