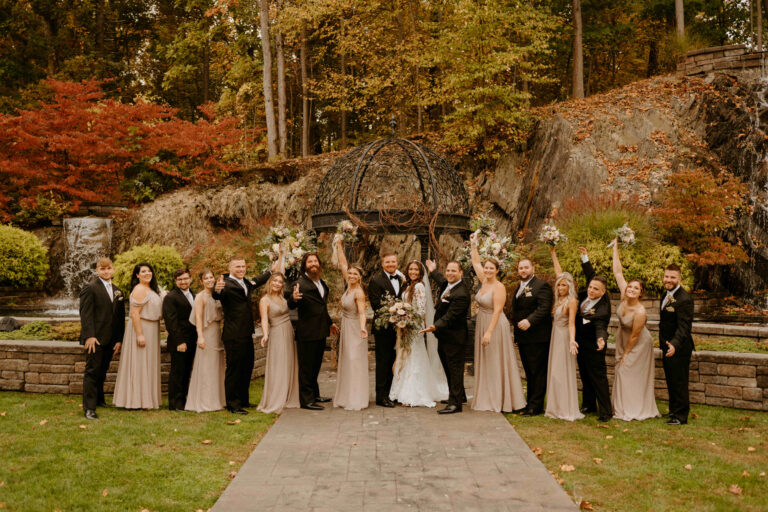 Set your ceremony against an elegant backdrop of cascading waterfalls, formal gardens, mountains of trees, and a towering stone wall at Chapel Terra when you choose Terraview for your wedding celebration. The iron dome gazebo can be decorated to match your theme and vision, and offers a stunning backdrop to host your ceremony.
Alternatively, the overlook at Terraview allows for breathtaking views, creating a panoramic background for the ceremony, formal photos, and cocktail hour.
The Conservatory at Terraview provides a charming location for an indoor ceremony. Exchange your vows in front of a 22' stone hearth surrounded by windows that look out onto the view of the Cherry Valley Wildlife Sanctuary in the scenic Pocono Mountains.
Hold a grand wedding reception in Stroudsmoor's premiere facility accommodating 175 to 350 guests. Terraview offers you the royal wedding of your dreams with the façade of a stone castle. Cocktails and hors d'oeuvres are served in the lounge and Conservatory overlooking the Terraview garden.
The dining room features 22' peaked ceilings complete with special lighting, 16' windows for spectacular views, and a 32' band shell with "clubbing area" to ensure the dancing never stops.
Your royal wedding awaits! Arrange a tour of Terraview today!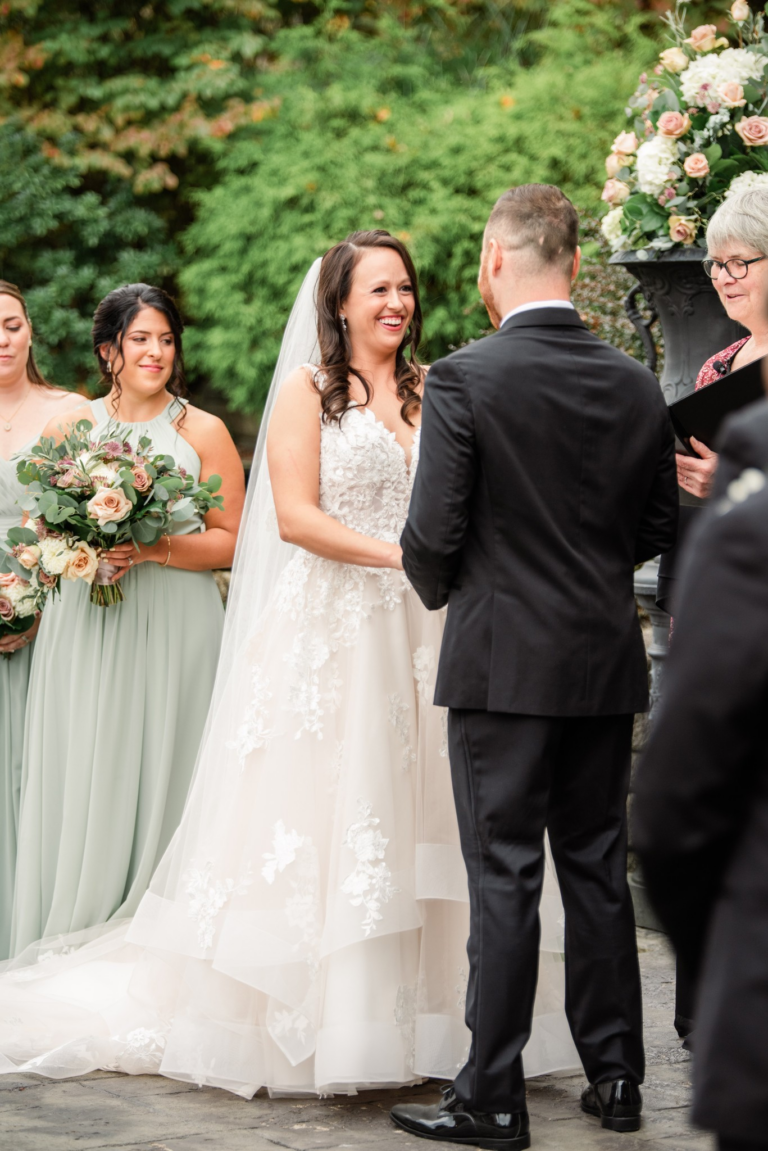 Start planning your Terraview wedding!
Receive package information, and arrange a tour with a Stroudsmoor Wedding Planner.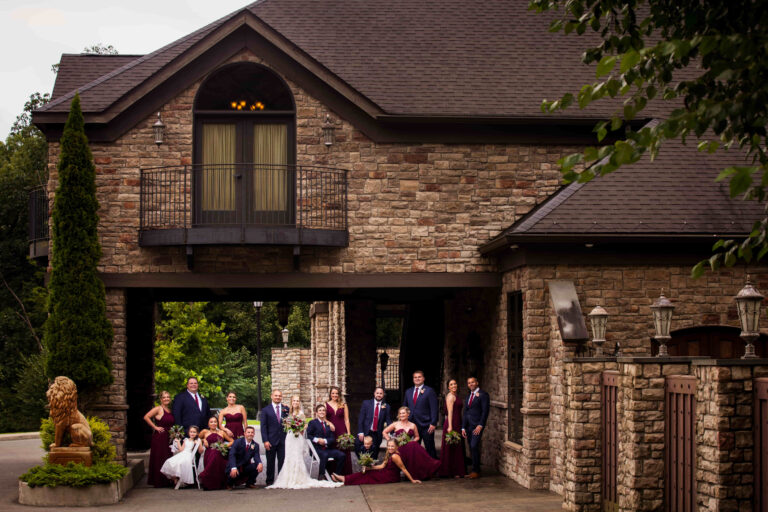 Some weddings are a celebration, but Terraview weddings are grand events that will capture the attention of guests from miles around. Do you want to create a statement? Then Terraview is the venue for you.
We attend to every detail and service every need for you and up to 350 of your dearest friends and family.
Create an experience to remember, customized to your unique tastes.
From the beginning of the planning stages, our coordinator and the owner, ensured we were satisfied with the tastings and the planning process, keeping us on track with everything that needed to be done. They worked with us to accommodate our Monday schedule so we could celebrate on our 8 year anniversary, and helped build a package that worked for us. But once we got to the rehearsal and day of, I was truly blown away by the incredible staff. Every single guest told us that the service was unparalleled, the appetizers during cocktail hour were plentiful and delicious, and it was the best wedding they have ever attended. If anything went wrong, I really didn't know about it because it was  fixed before I could even notice. I am still in awe of the day. We were able to enjoy every moment because Stroudsmoor and the staff took care of everything. I didn't have to lift a finger or think about anything more than celebrating the man who is now my husband!
And it doesn't hurt that the views from Terraview are absolutely stunning! So many incredible photos! Thank you so much for making our day a true fairytale!
Kayla Burson & Jason Lavallee