On a crisp cool day in Crestview Chapel at Ridgecrest, Danielle and Michael were married surrounded by 189 family members and friends. Their Bridal Party was bold and abundant. Consisting of epoch friends, forever family, and a selection of music to fit each moment.
They processed as follows:
Officiate entered Crestview Chapel at 3:30pm
Nick Emge – a friend of the Bride and Groom, performed the ceremony
Processional for Groom, Groomsmen, Parents – Music
Music Israel Kamakawiwo'ole – 'Over The Rainbow' & 'What A Wonderful World' – instrumental
Groom: Michael Incontrera
Groomsmen – processed at Michael's side and recessed with their matching Bridesmaid
Antonio Antenucci
Nick DiFlorio ( walking MOB to her seat and taking is place at the altar)
James Griglio
Adam Thatcher
Nick Emge (AKA The Officiate)
Frank Houghton
As the Parents and Grandparents entered, Michela sang Ave Maria
Grandparents of the Groom:
Frank & Mary Incontrera Sam & Rosemary Griglio
Grandparents of the Bride:
Lucy  DiFlorio escorted by Blaise DiFlorio
Mother of the Bride
Patty DiFlorio
Escorted by
Nick DiFlorio (groomsmen/brother of bride)
Mother of the Groom:
Christina Incontrera and Sam Griglio (uncle of groom)
Step Mother of the Groom:
Stephanie Incontrera + James Incontrera (Uncle of groom)
Processional of the Bridesmaids – Music : A Thousand Years – The Piano Guys
Bridesmaids
Allie Manna – Recess with Nick
Melissa Miller – Recess with Nick
Nicole Incontrera
Lisa Prickril
Michela Black
Matron of Honor Kimberly Brian
Maid of Honor Cristina DiFlorio
Flower Girl: Throwing Petals    YES
Ring Bearer: Carrying Pillow    YES   NO
Toni Worthington
Augie Maggio & Vinny Leiphart
Bride's Entrance– Music
Wedding March – Mendelssohn
Bride wearing no blusher processed at 3:43pm
Danielle DiFlorio
Escorted by Her Father
Tony DiFlorio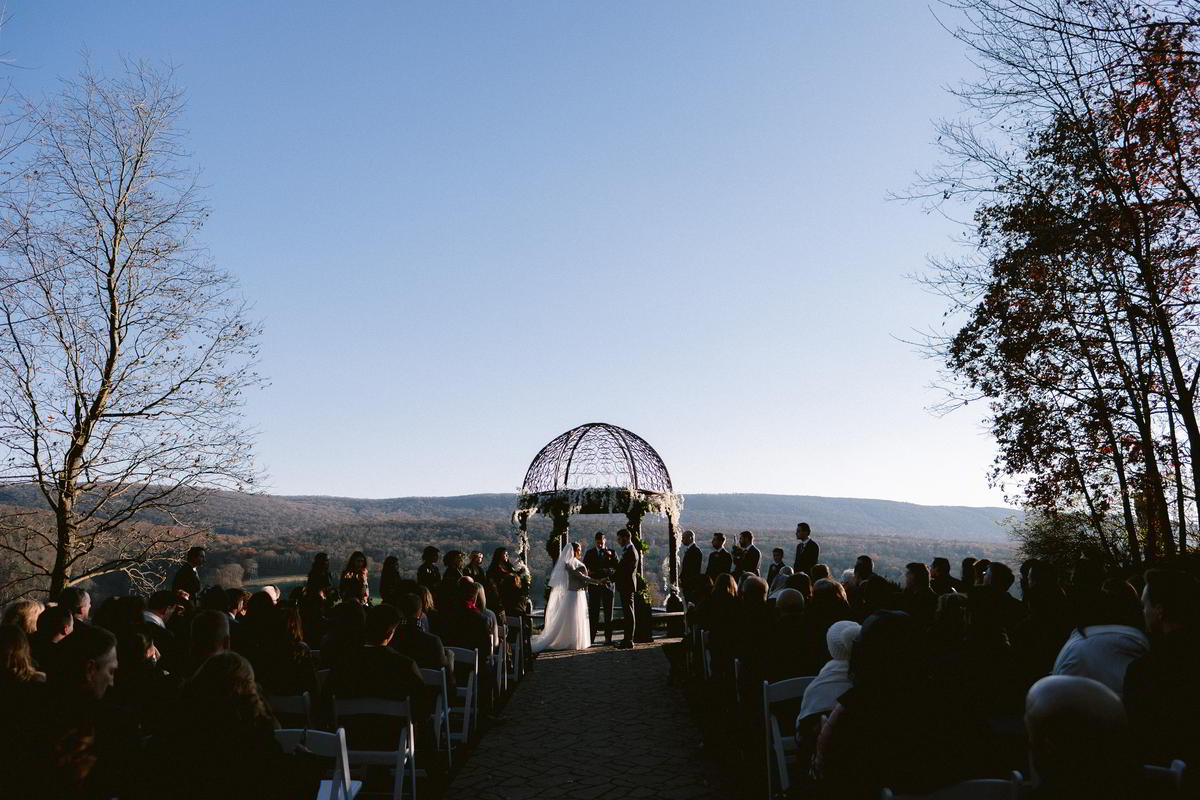 The ceremony ended with the perfect kiss!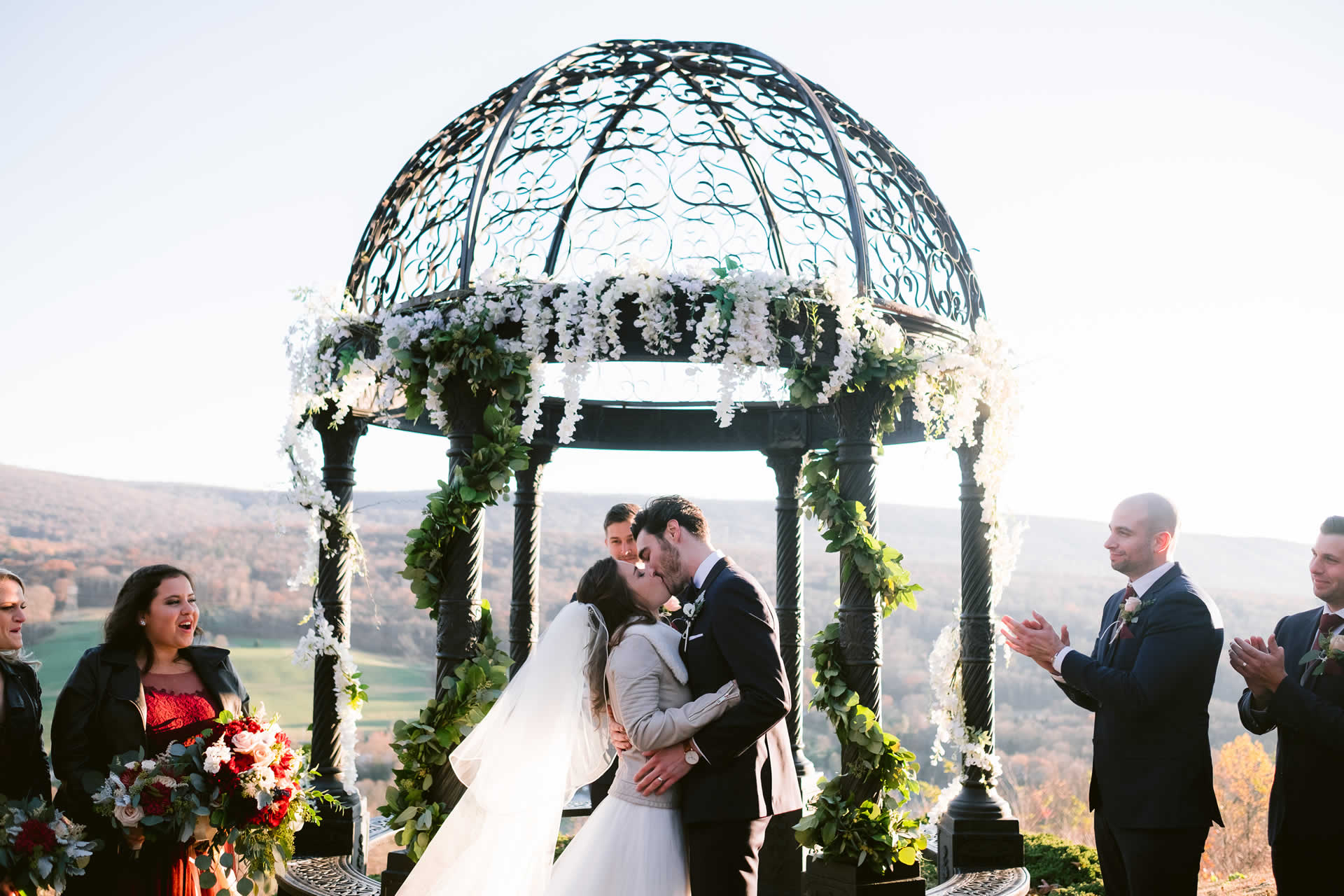 The cocktail hour began in Ridgecrest. Guests enjoyed a wide variety of Stroudsmoor hors d'oeuvres – about 35 types in unlimited quantities. They hydrated with premium brands at the bar and enjoyed mingling indoors and under the Ridgecrest Pavilion.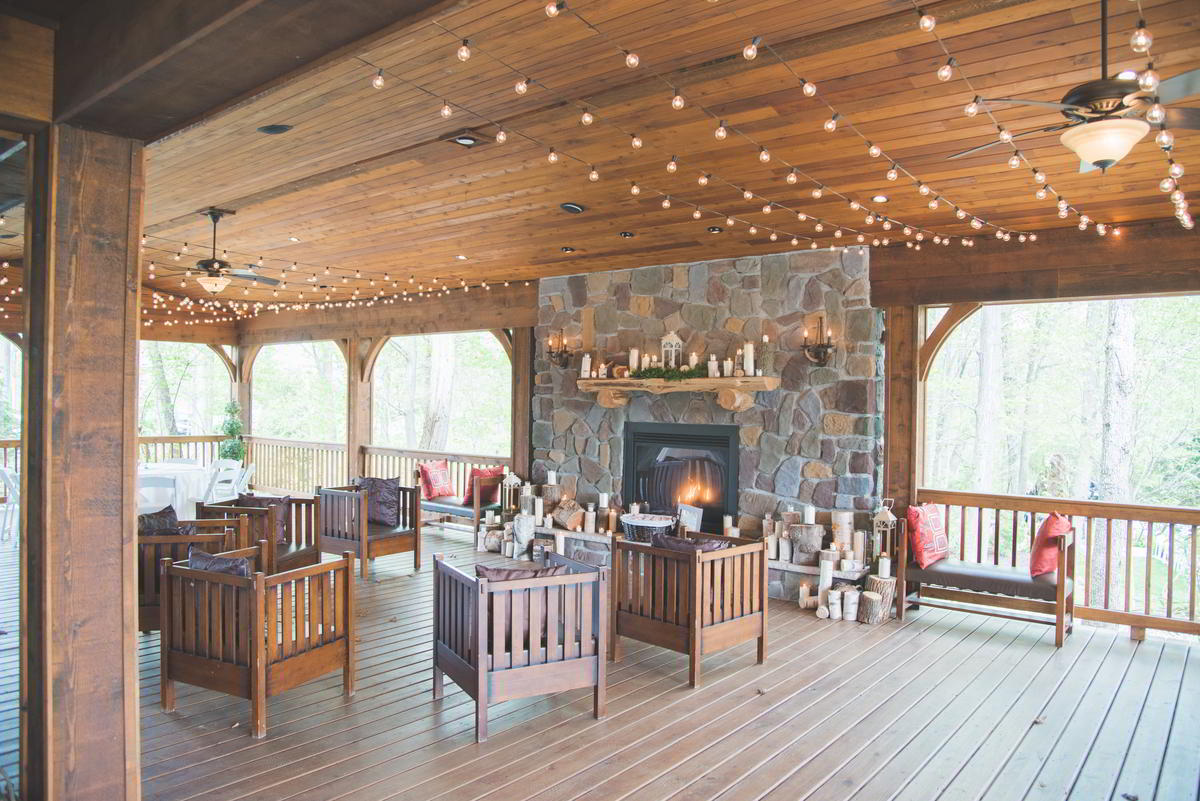 The reception began with introductions of the bridal party and parents, and a grand entrance by Danielle and Michael to a medley of upbeat songs including "Shut-up and Dance". Welcome Mr. and Mrs. Michael and Danielle Incontrera – announced DJ Paris – and the crowd went wild as the couple took the dance floor for their first dance to "For Once in my Life" by Stevie Wonder.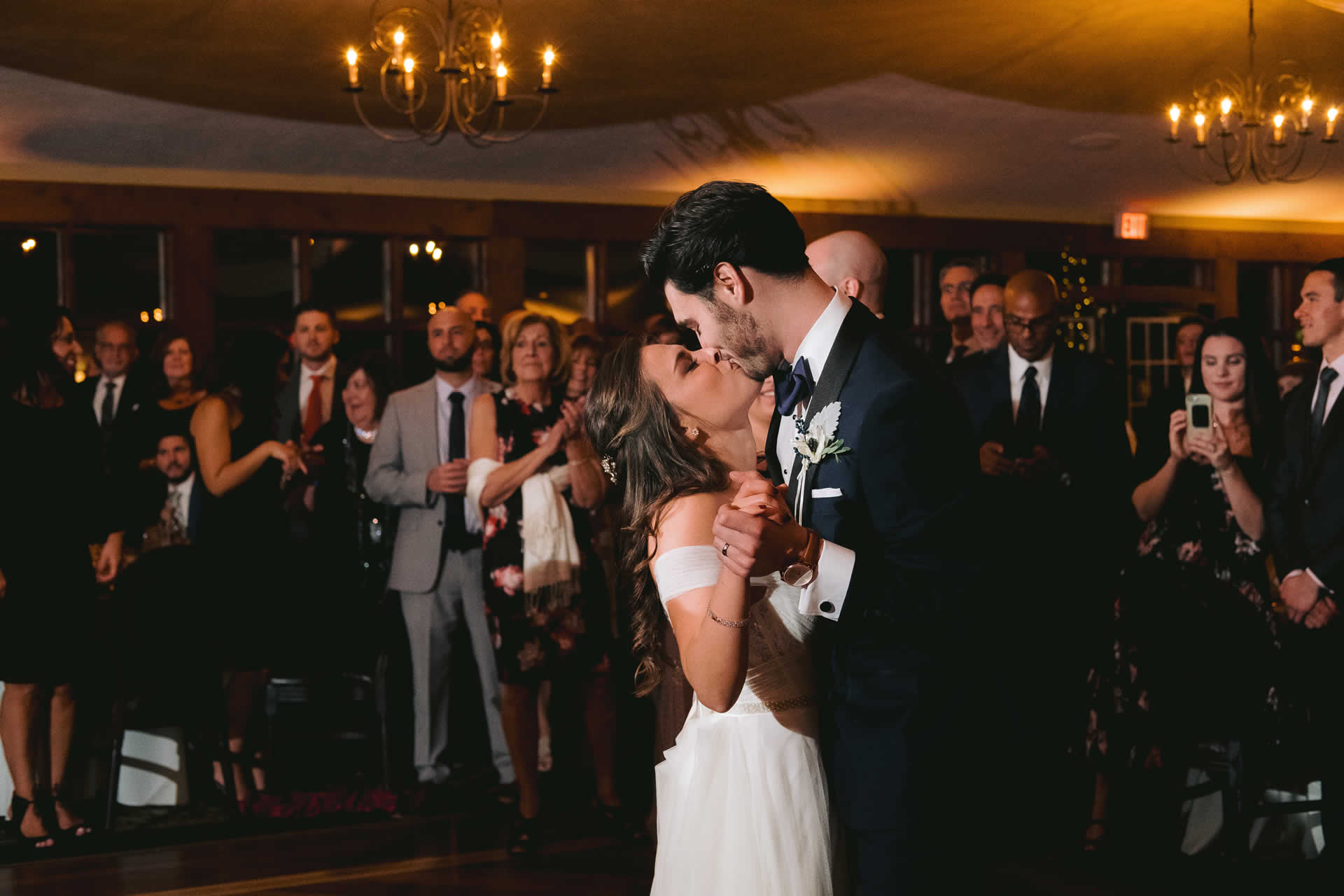 A welcome was given by the Parents of the Bride, followed by heartwarming toasts from the Maid and Matron of Honor, and Best Man – with a dash of silly laced in. Then dinner was served, seconds were delivered, the cake was cut, and the Bride danced with her dad to "Isn't She Lovely" by Stevie Wonder (get that they like Stevie?), while the Groom chose "Have I Told you Lately" by Rod Stewart for his mother-son dance.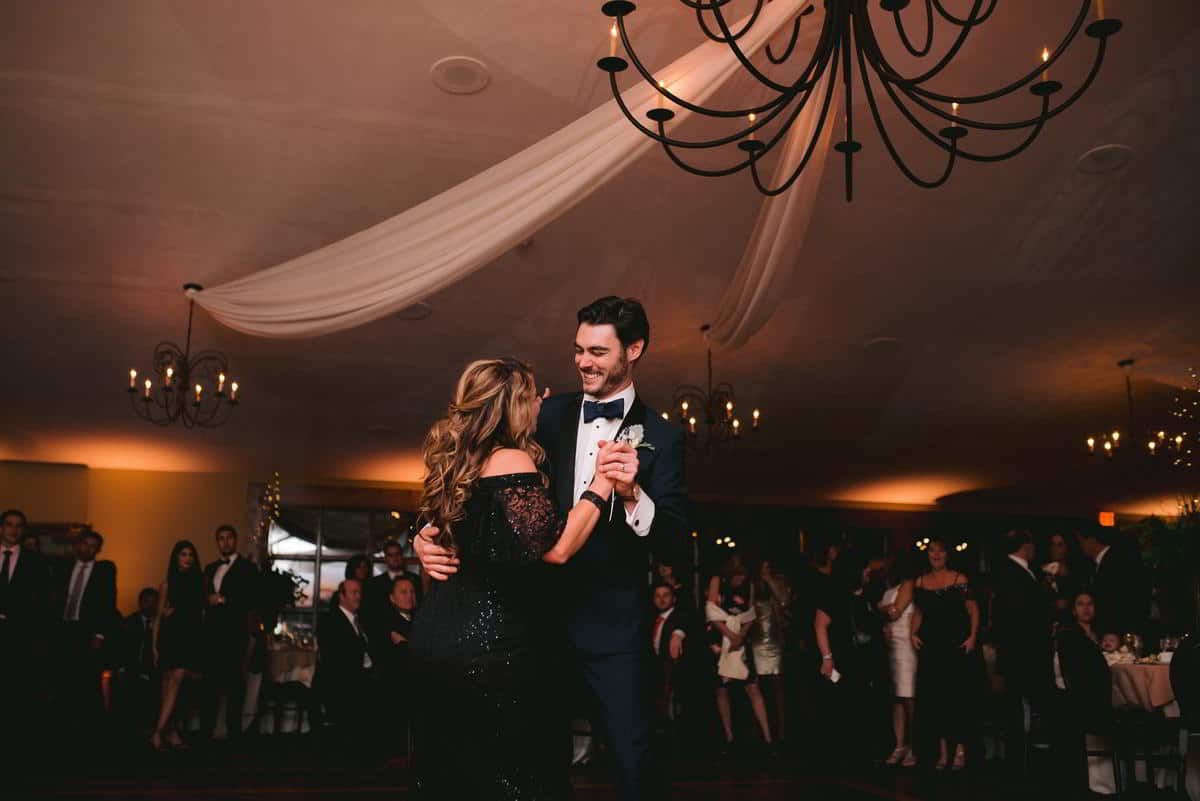 With photo ops out of the way and everyone stuffed from dinner – the rest of the reception was spent on the dance floor!
The next morning, the couple said goodbye to their guests while enjoying breakfast at the Inn. They left for a honeymoon with the following memory of their wedding day . . .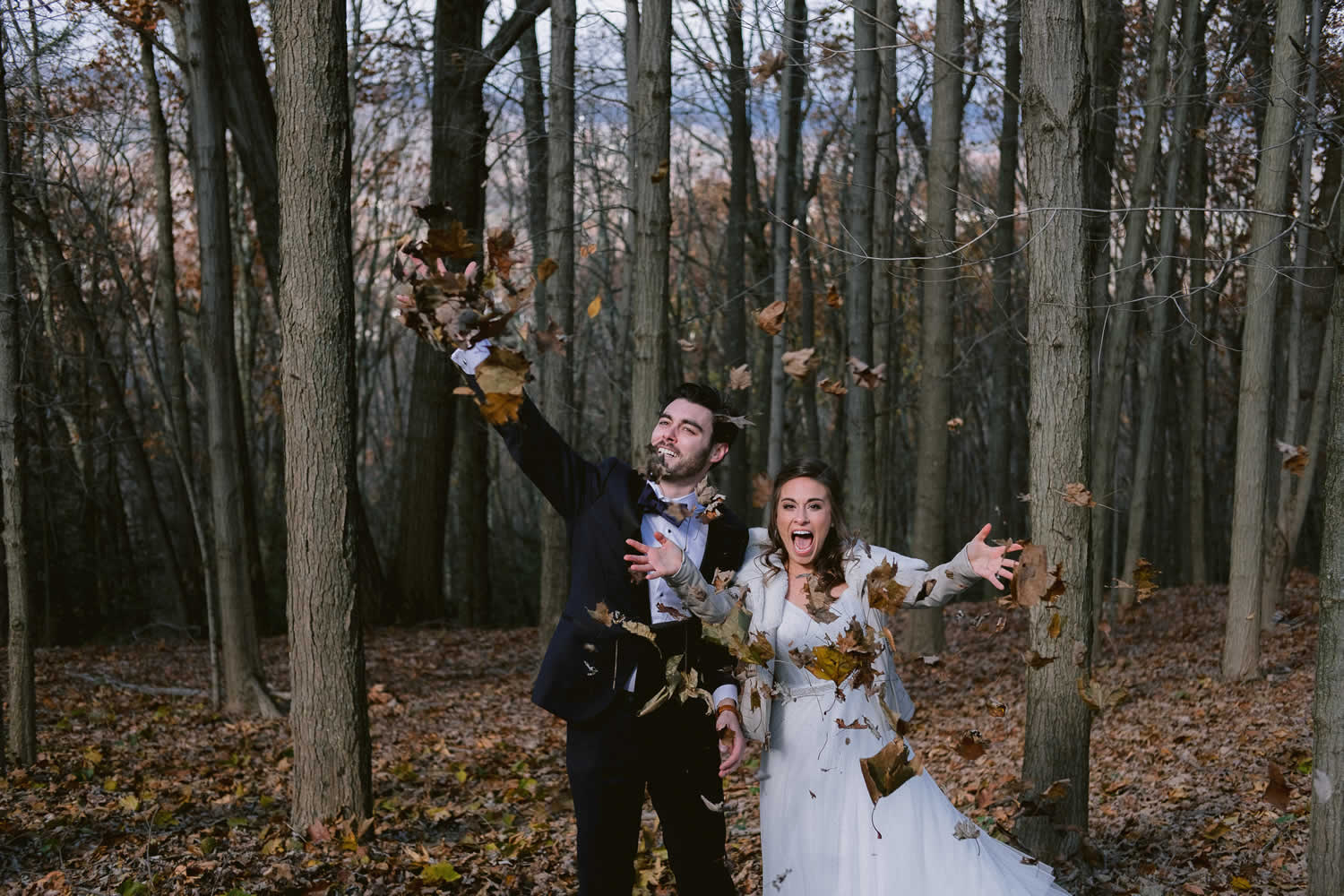 On November 10, 2020, we wish Danielle and Michael a Happy Second Anniversary and hope they will celebrate many more to come at the Inn.