Tell us how and where you met each other!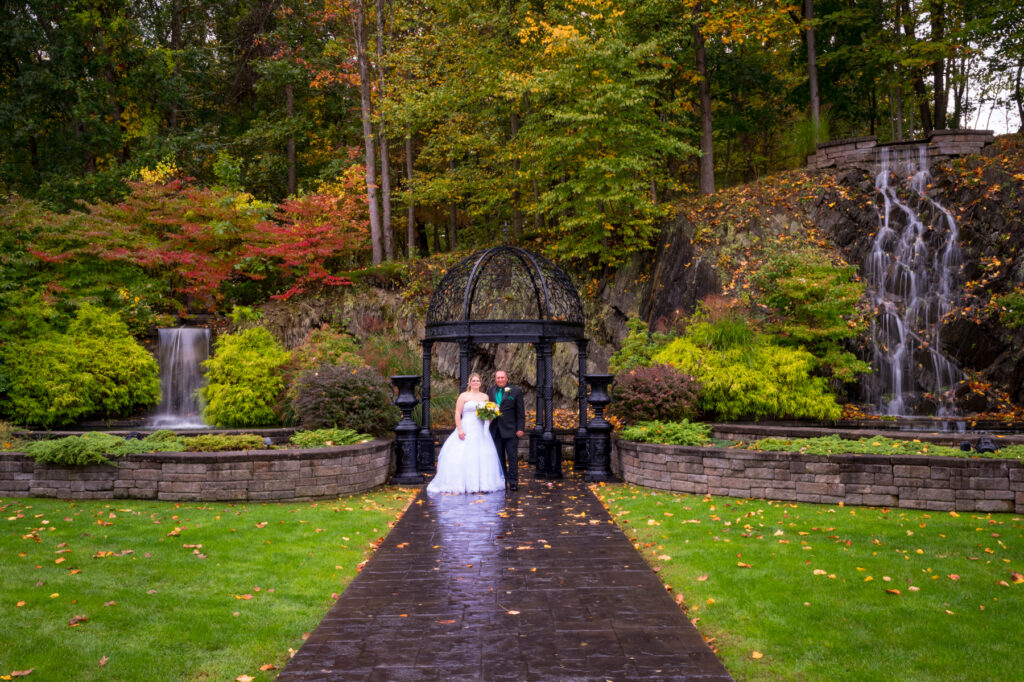 When Olivia was going through classes for her EMT certification in Bethlehem at Northampton Community College Southside Campus Jason's cousin asked him to come and be a patient for our mass casualty incident (MCI). Olivia knew from that day forward she wanted to be around Jason more and get to know him because she had a good feeling that they were going to be a perfect match just from meeting Jason on that day.
Jason's cousin and Olivia then made plans to go to the Flemington Department store in New Jersey where Olivia insisted on inviting Jason to come along; his cousin called him and to Olivia's surprise, he said that he would come along.
Olivia never had butterflies like this before especially when Jason got in the front seat of her car sitting right next to her. That day Olivia would leave her phone number in Jason's truck to see if he would actually reach out to her. The following day he indeed reached out to her when he got home from work—which kind of upset his cousin because she didn't know Olivia left her number for Jason and she didn't want to lose her friendship with her cousin or in fact lose her best friend.
After that Jason and Olivia started hanging out more and more and would go on dates more and more so that they would get to know each other better. We started dating back in 2011 when we both agreed that we didn't want to rush into a relationship quickly and wanted to take things slow because we both believed we were going to be perfect for each other.
What was your first impression of one another, and the day you knew you would be together forever?
Our first impression of each other was that we both knew each of us was down to earth and that we both knew what we wanted to do with life and that doing it together was going to be amazing.
Jason also knew from the first time meeting me that I wasn't going to be one of those stuck-up females who needed to have everything handed to her. Olivia's first impression of Jason was that he was going to be the one to always put a smile on her face no matter what the situation at hand was and to this day that impression still comes into play; he is always looking for ways to continue to make me smile.
Tell us about the proposal!
Jason had a plan and date in mind where he wanted to go to Delaware Water Gap on the Appalachian Trail and propose to me. That morning when he told me I should wear jeans and sneakers and bring a sweater with me, I knew something was up and that he was up to no good. He also had packed his hiking backpack with water and snacks to make sure we would be good at hiking the trail that we never got on.
We then drove over an hour to the location that he wanted to go to and the parking lot where we had to park was packed with cars because it was a beautiful October Saturday. I was then getting upset because I really knew he had something special in mind and he wasn't going to make it happen.
We ended up leaving that location and started driving back home and I started asking questions as to what he was up to after getting over being mad, and he finally told me it was a surprise and didn't want to ruin it.
We ended up back in Milford NJ at the Milford Bluffs which was another one of our favorite locations to hike to be able to overlook the Delaware River. When we got to the Milford Bluffs I was just overlooking the river and enjoying the breeze and sunshine looking at the river and when I turned around to give Jason a chance to take in the gorgeous look, he was down on one knee when I turned around and immediately asked me to spend the rest of our lives together. He then followed it up with. "See, I didn't want to ruin the surprise."
I had the biggest smile on my face as well as he did.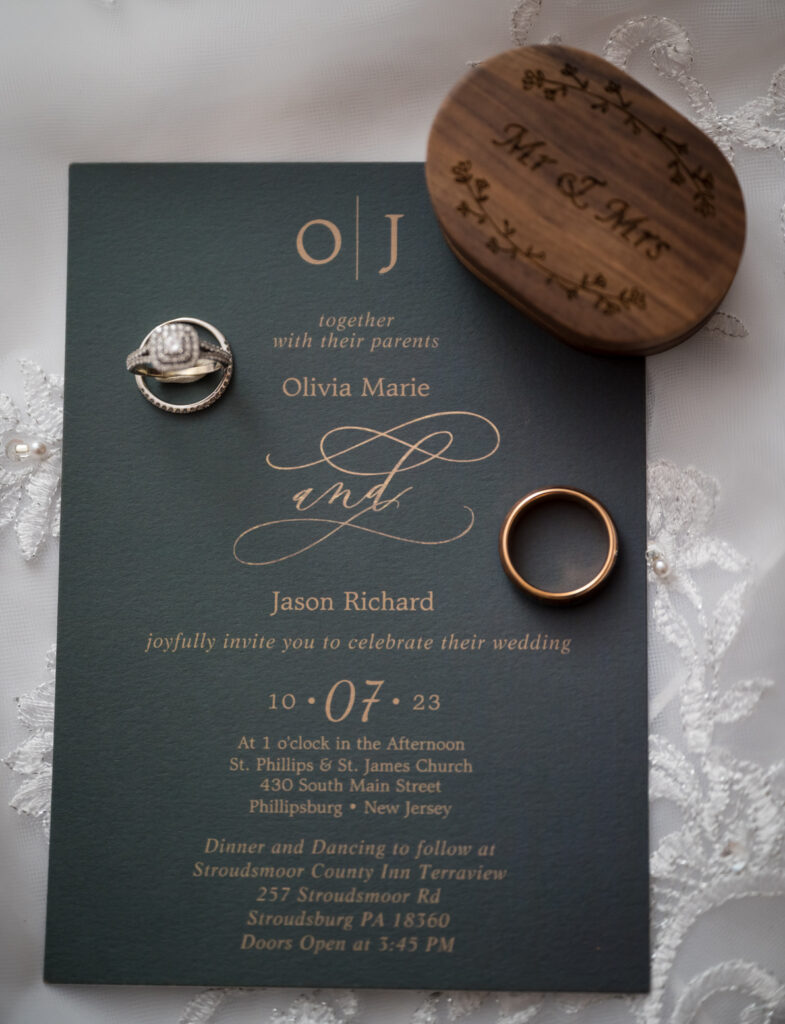 Tell us what led you to us, and your reason for celebrating at the Inn.
Once we got engaged, we chose October 07, 2023, as the date we wanted to get married. It was special to me as it was my uncle Sal's birthday who passed away from ALS.
When we started searching for a venue we knew we wanted to have a place with nice fall pictures as it's both our favorite time of year. We were having a hard time finding a venue and when Stroudsmoor said they still had a venue open for that date we were ecstatic because we also knew they would make our celebrations memorable for us. Linda and the Stroudsmoor staff did everything and more for us on that day to make it a day we will never forget.
What was the one menu item and décor detail that you loved most about your celebration?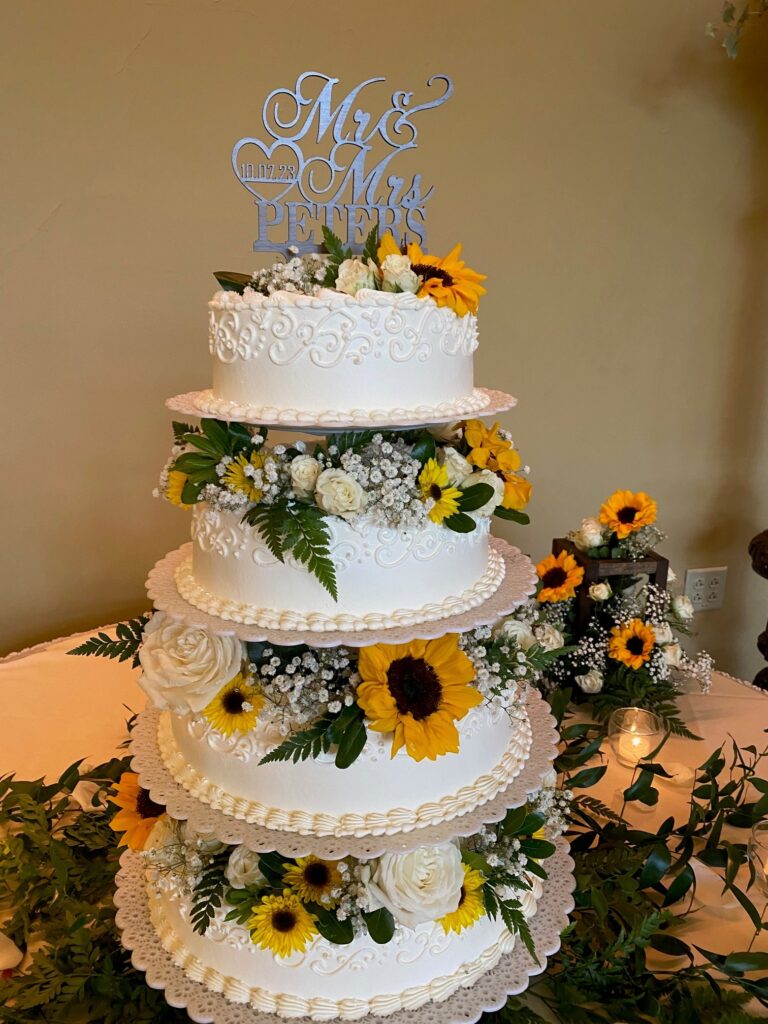 One menu detail that we loved was that we chose buffet style so that people could have a selection of foods that they would enjoy as well as vegetables.
It is so hard to pick one decor detail that we loved most about our celebrations as Linda was able to give us every decor detail that we ever dreamed about. We wanted our decor to be sunflowers and fall decor and she was able to give us everything and more in this aspect with the decor. Linda was even able to give us an added bonus at the end of the night which was an amazing surprise to us; there was a wedding ice cream truck outside for our guests to enjoy as well as us.
What made your Stroudsmoor Wedding Journey most memorable?
The most memorable journey that Stroudsmoor was able to provide for us was from the time we walked into the venue we were greeted with amazing service and continued service that didn't end till we walked out the doors at the end of the night.
Jason and I felt like we were on cloud 9 and everything from the way we expressed how we wanted our decor to look and it truly turned out just amazing and made the day even more special for us.
Another amazing wedding journey that was memorable for us was Belkis who was the individual we went to for everything. Jason and I couldn't have thanked her enough for everything she did for us that day from helping us both off the party bus and throughout the night; she was there for anything that we needed.
Share a hope for your first anniversary.
A hope for our first anniversary will be to continue making memories that will continue till the day we take our last breath as well as growing our bond strong from this anniversary forward. We also hope for our first anniversary that we will be able to share memories of our honeymoon to Antigua.
Vendors and Services Provided:
Flowers: Stroudsmoor Floral & Décor Team
Wedding Cake: Stroudsmoor Inn Towne Bakery
Catering: Stroudsmoor Country Inn
Photo & Video Services: Frankie Carll Productions