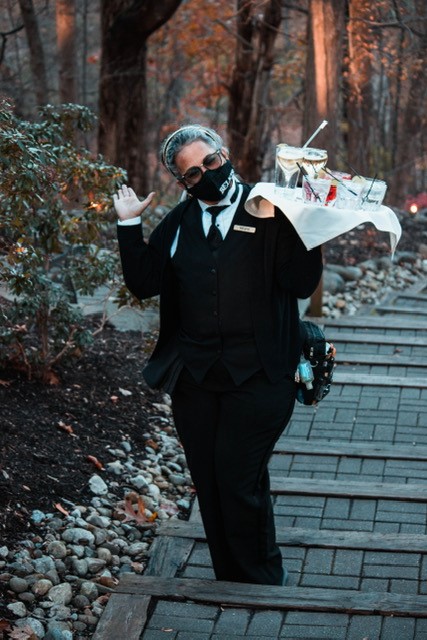 Pictured here is one of the valued members of the Stroudsmoor Event Team—her name is Belkis, or sometimes fondly called "Mary Poppins" by the couples she attends too on their wedding day. Belkis has been part of our wedding planning team since spring of 2013—during which time she has tended to the every whim of hundreds of couples married at the Inn, ensuring their day is perfect. Her dedication and expertise is evident in the many five-star reviews and compliments we receive mentioning her name and the outstanding memory she creates.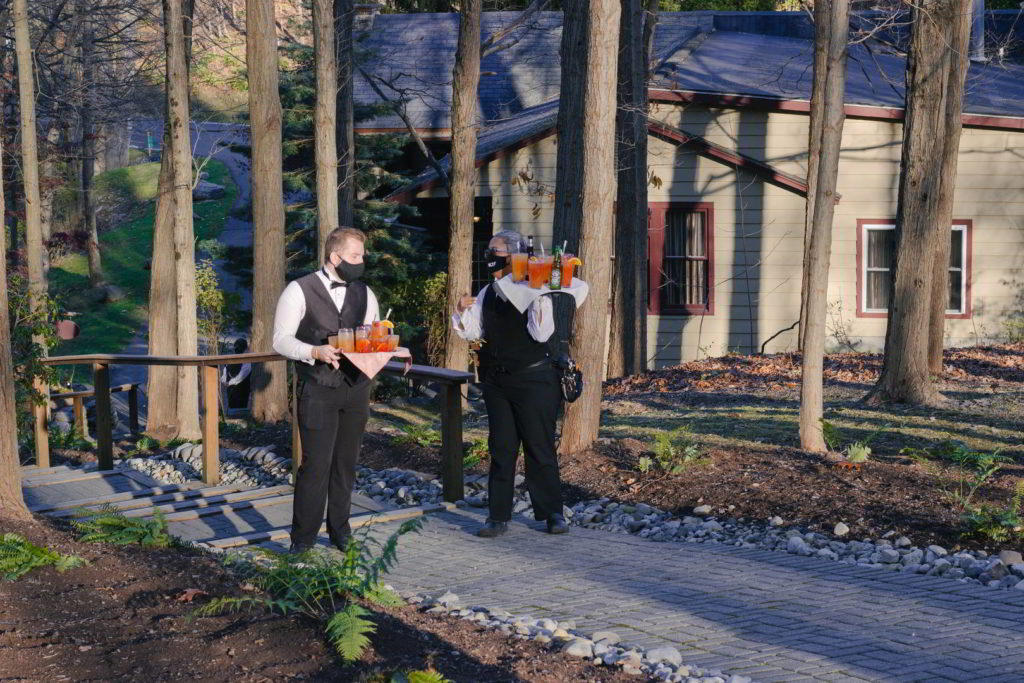 One of many accolades for her service . . .
" . . . the venue the most beautiful space I have ever seen, phenomenal food throughout, and the staff was beyond in-credible. Belkis was SUPER WOMAN! She has a fanny pack CHOCK FULL of handy dandy last minute NEEDED things. Eyelash glue, she has it. Make-shift cup bra, she's got you. Want some lavender misted over you and sang a sweet chant, you bet your butt she's the one chanting. We ended up extending another hour since everyone was having such an amazing time!"
Kristina and Fred McNeely, married on December 19. 2021, at Lawnhaven
Many Thanks to Our Belkis . . .
It is with great pride and pleasure that we say thank you to Belkis for meeting the challenges and ensuring the cou-ple's in her charge have the most memorable experience. We could not have accomplished all and serviced so many without the constant courage, kind understanding, hard work and dedication of staff members like Belkis.
Our thanks and deepest gratitude,
The Pirone Family