This week the Wedding Warrior is proud to introduce another of her comrades in arms – the Worldly Wedding Wench. WWW has enjoyed a career of 10-years in the wedding industry, and has countless wedding related skills under her belt (of course, not as many as the WW). Her talents include, but are not limited to, invitation etiquette, ensemble planning, jewelry procurement, headpiece fitting, color palette selection, wedding day accoutrement organization, seating protocol, program production . . . are you seeing the pattern?? WWW is qualified to not only write of wedding etiquette, she lives and breathes it! Please welcome the Worldly Wedding Wench to the list of writers selected to assist you with any and all things wedding – The WW.
---
From the smallest of details to the most extravagant of fantasies, everyone has a theme for their #BESTDAYEVER.
When asking a couple what the "theme" for their wedding is, there seem to be two types of answers. First, those who know exactly what they want and how they want it. These are the people who have been dreaming of this day and all its décor for years, filling multiple Pinterest boards with all of their ideas. The other type is those who say, "I don't have a theme." You do though; you just don't know it yet. A theme can be as simple as color scheme and elaborate as the zombie apocalypse.
Something as simple as colors can be the theme for your big day. Colors will help you to express the feel of your wedding. Is it a formal black tie affair, a laid back barn wedding, or a mix of the old and new world styles? While colors can be the theme of the wedding, they do not always have to be the one and only theme of the day. The bride below wanting a day filled with shades of pink and blue; complemented her color theme while honoring the season in which she planned the wedding. Many think that if they're having a fall wedding they need to have "fall" colored flowers. Our bride below shows how beautiful out-of-the-box planning can truly be.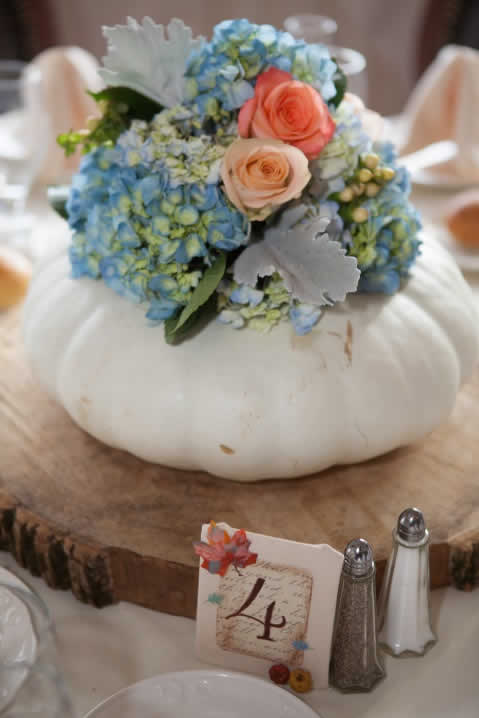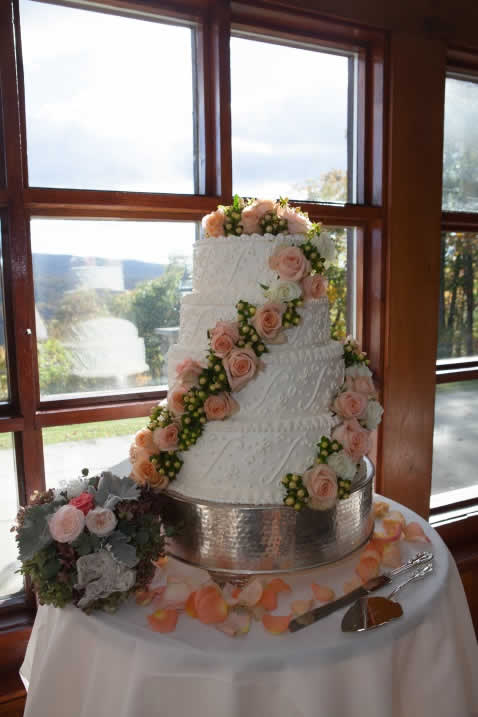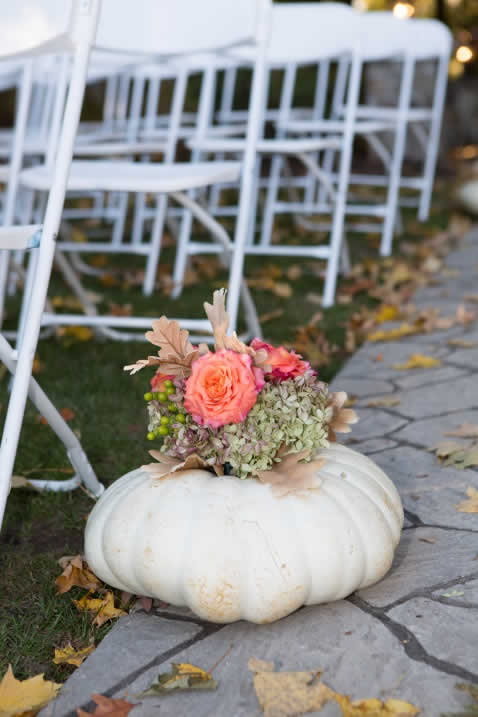 Our next couple used color to create their theme, and the American Flag to show patriotism on their wedding day. Red, white and blue could be seen throughout the venue on tables, adorning the cake and in the flowers. The entire bridal party dressed to impress in their red, white and blue attire adding to the overall ambiance of the day. This couple was able to balance their theme so that it did not overpower their wedding; it accented the day and their personalities perfectly. God Bless Danielle and Adam!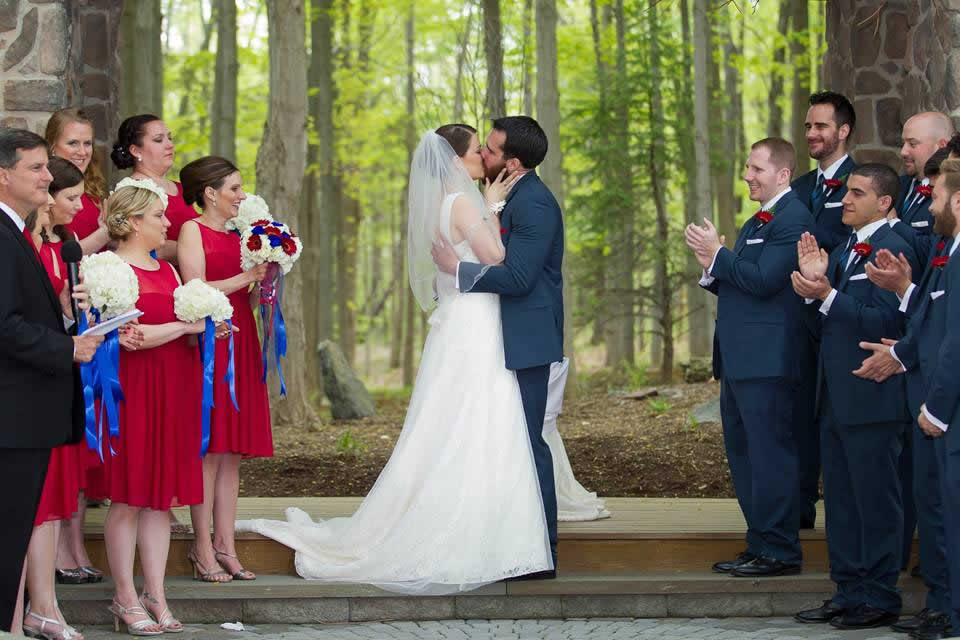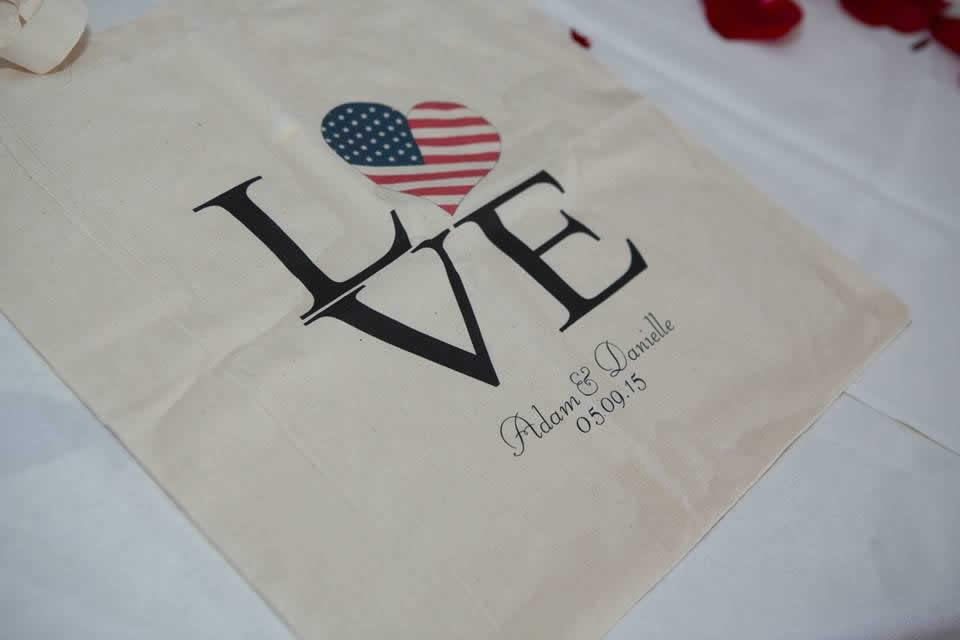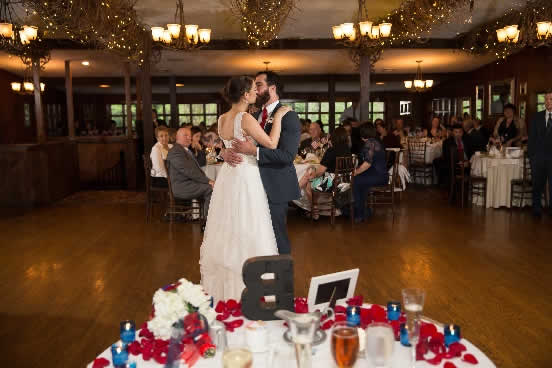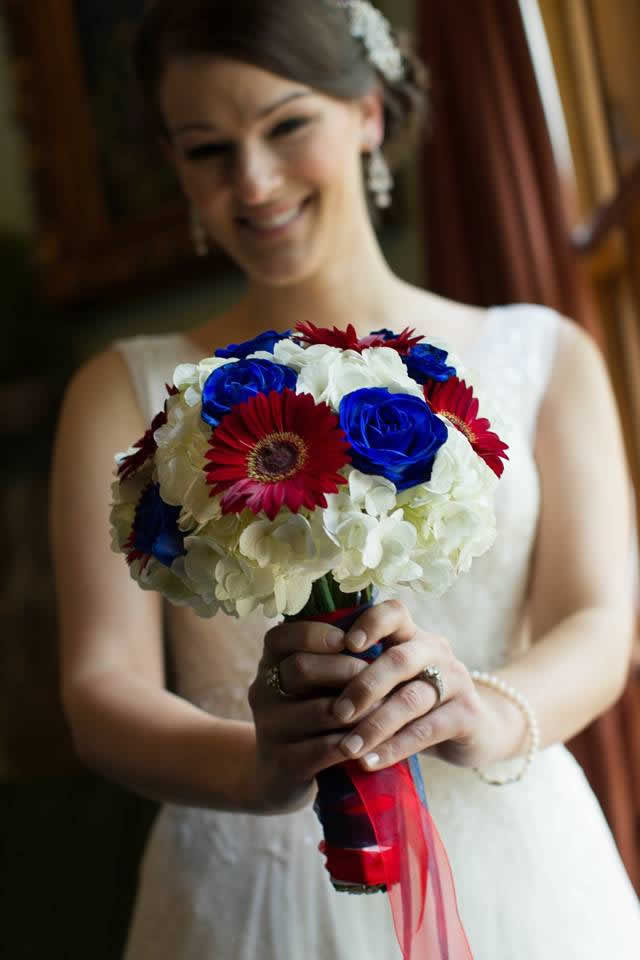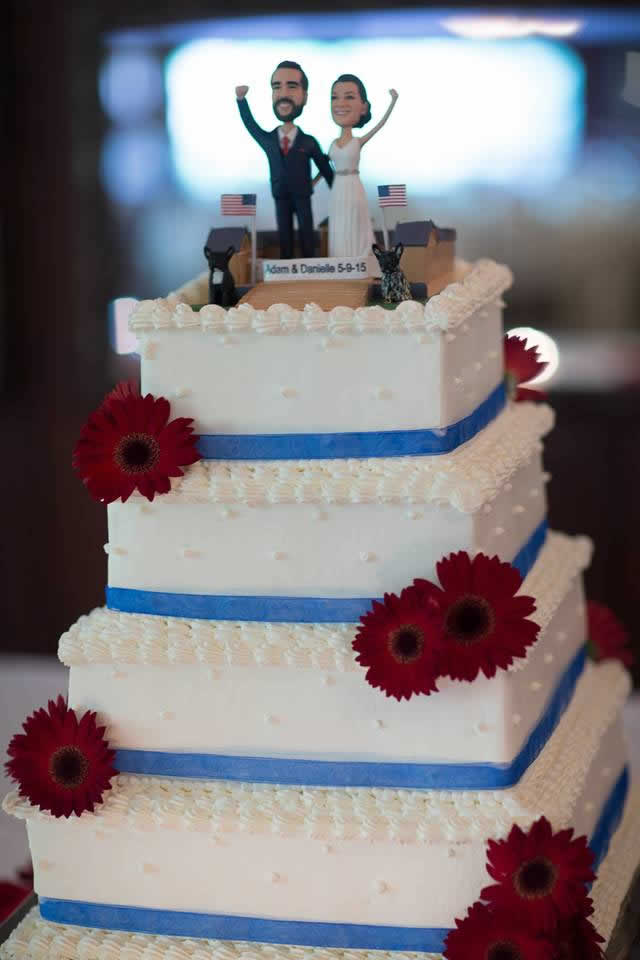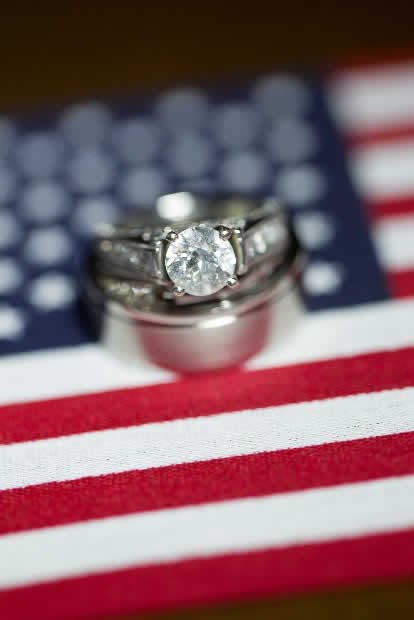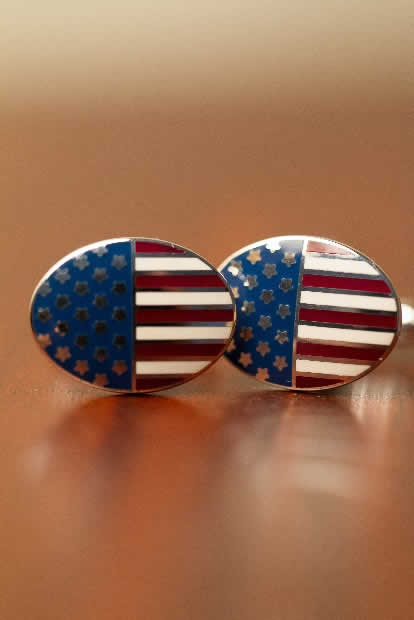 The couple below, did not have trouble with going out of the box. They were able to create a zombie wedding with the perfect mix of zombie gore and country elegance. The bride and groom dressed in regular attire, while specially chosen guests were sent to makeup artists to become zombies for the big day. Little zombie touches were thoughtfully placed around Woodsgate at Stroudsmoor where the ceremony and reception were held. This couple was able to express their creativity and passion for zombies on their wedding day, without taking away from any of their traditions. See how they were able to make their zombie wedding come alive!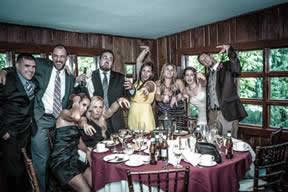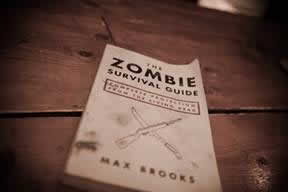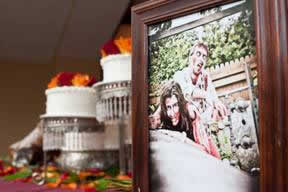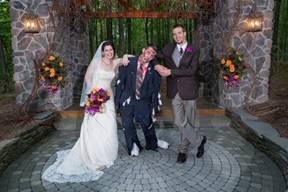 The best advice I can give you when it comes to choosing a theme is … don't lose yourself. You can make your theme as over the top as you want and make every last detail fit, but you don't want to do this so much that who you are as a couple does not show through. Here are three tips to help you create the perfect theme for your big day!
Look at your venue and try to complement its features. Utilizing what the venue offers will not only help with costs, but it will also let you shine through more. Be sure to find a venue that fits your vision so that you can be one step closer to the day of your dreams.
Sometimes less really is more, especially when it comes to your wedding day. Don't let the theme of the day overwhelm the meaning of the day. Remember, the wedding will be beautiful no matter what the theme, because at the end of the wedding you will be forever joined in marriage to the person you love most in the world. So, step back and take a critical look at the items you have selected for the wedding theme – and let some of it go! DIY is nice, but a professional floral team to create your perfect wedding vision is FABULOUS!
On the other hand, this is YOUR day, so you can go as over the top as you like. If you want the Cinderella Carriage to bring you to the ceremony where your prince charming awaits, then so be it. If king and queen thrones flanking your king's table at the reception is part of your majestic vision, then go ahead and take a royal seat.
From The WWW to you . . . Make your wedding day be what you have always wished for, including the perfect blend of the two of you, and your wedding fantasies.
As your Wedding Warrior, I can honestly say, take the Wench's advice and pick a theme that suits you best, even if only the color of your dress! If you are having trouble melding multiple themes into one, or simply picking a single thematic element feel free to ask The WWW – she's a theme guru!
[wpv-post-body view_template="wedding-warrior-cta"]