Make sure your venue offers the support of a team, or you will be looking at another full-time job planning your wedding.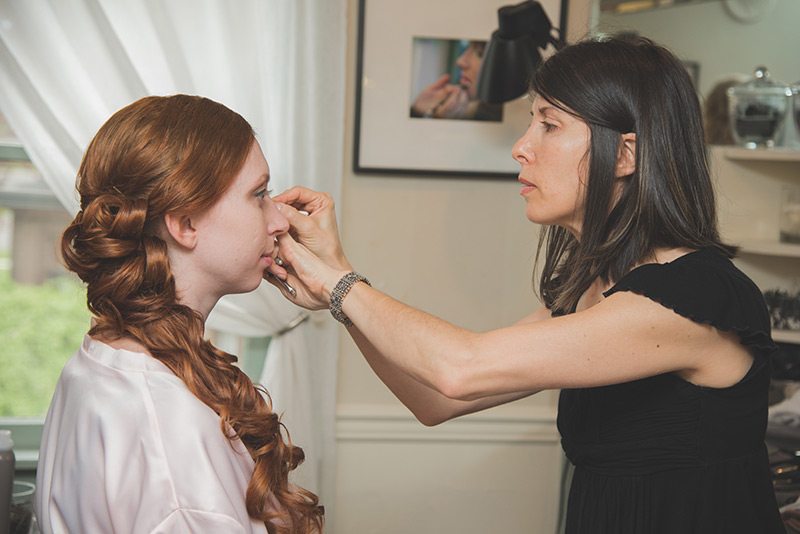 Let the fun of wedding planning begin! Not the stress of finding a team of professionals who can assist with all things wedding. When selecting a venue make sure it is not just catering space. Venues that are capable of producing an event would offer the assistance of a Certified Wedding Planner (CWP), a group lodging coordinator, someone to coordinate beauty needs and wedding accoutrement, and have the capability of introducing you to the most valued wedding professionals in the immediate area. If the venue doesn't offer a support team, remember to add the cost of finding one to your wedding budget – a team of professional doesn't come cheap!
Let's talk team . . .
These professionals are who you will need to ensure the planning process is stress-free and as exciting as the wedding day itself.
Salesperson vs. Certified Wedding Planner (CWP) – It behooves you to know the difference between a salesperson who simply assists in reserving the space at a venue and a CWP who will assist with every detail of the planning and wedding execution. If you choose a venue that does not offer planning services, be sure to add $3-$5K to hire a CWP to coordinate for your #bestdayever. More on hiring a CWP in the future . . .
Group Lodging Coordinator – Most venues with hotel accommodations will have a reservationist to create a group room block. A Lodging Coordinator is charged with many more responsibilities to ensure you and your guests have an enjoyable stay. Responsibilities like:

Selecting accommodations to meet the guests' special needs and budget
Assisting with activities like tee or tea times, sky-diving, shopping, etc.
Arranging for the delivery of hostess bags, dressing snacks, and romantic touches for the wedding night
Coordinating with guests who have special needs and ensuring that the VIP guests are accounted for before you release unoccupied rooms
Not to mention, finding you off-site accommodations if your guest list grows larger than you planned

Bridal Studio/Salon Coordinator – These days most hotels have some kind spa on-grounds. Make sure the venues you are considering do and, if so, be sure they have the capabilities you require for your wedding day. It is important to have someone who will coordinate the beauty needs for you and your bridal party. She will be able to arrange services to include the following and more:

Spa services from facials to couple's massage for the day after the wedding
Hair specialists – complete with bridal experience and portfolio of work
Make-up artists – including those who offer lash enhancement
Trail appointments – to ensure you know in advance exactly how you will look on your wedding day. Leaving nothing to chance for the camera!

Wedding Registry Coordinator – This is not your typical wedding registry – no blenders or toasters on your wedding day wish list. This professional will help you find everything necessary to execute the wedding of your dreams. Including but not limited to:

Save-the-date cards, formal (or FUN) invitations,
Guest sign-in options – from traditional book to signature bench
Cake knife and server – those that sparkle to a woodsy theme
Toasting glasses – from Waterford to Mason (jar)
Bridal party gifts – for your maids and men
Envelop collectors – complete with lock and key
Wedding Jewelry – with designs for the bride, maids, moms and yes, the men. (Every bridal party needs a little BLING!)
Head to toe ensembles – from the wedding veil to the "I Do" on the bottom of your shoe!
Unity Services – are you lighting a candle or blending sand? Do something special to show that two souls are now one . . . plant a tree in the footprint of your wedding ceremony and watch it grow into the mighty oak that will be your marriage.
A true Wedding (day) Registry Coordinator will assist with favors, flower girl wagons, signs for ceremony and reception, tuxedos, tiaras and so much more, while helping you stay within a budget.

Wedding Professionals – Every venue has a list of professionals they recommend. Be sure that they are recommended for the right reason – not for a kick-back. A CWP will introduce you to the best options to fit your wedding dream and budget. Don't sell your wedding to the lowest bidder, be sure the vendors you hire have the right credentials and fit your wedding vision.
These are the major components of a wedding team and should all be provided by the venue you reserve for your wedding celebration. If not, I suggest you visit Stroudsmoor before reserving a date. The Stroudsmoor Team will ensure your wedding dream is not a nightmare! They will work hard while you are hardly working to create your vision and a memory that will last a lifetime.
Are you interested in learning more about Certified Wedding Planners?  Ask the WW . . .
[wpv-post-body view_template="wedding-warrior-cta"]