The subject matter for my articles is based on elements of the day I feel should be discussed with those of you planning a wedding celebration. However, a thought occurred to me that the subjects we discuss should be all about your questions and the various elements of a wedding celebration YOU would like to learn more about.  
To this end, I am hoping you will send me questions about any and all things wedding for our review, debate or general knowledge. Here are a few questions that are asked quite frequently to give you an idea for yours:
Would you like to learn more about creating a signature station to WOW your guests during the cocktail hour? Here is one we created for a couple whose favorite condiment was Ketchup.
The station included:
15 flavors of Ketchup – including Bourbon, Siracha and Bloody Mary flavors created by our chefs to suit the couple's tastes


Ketchup flavored vodka made some interesting signature drinks

Ketchup Chips added a salty-sweet touch to a classic favorite snack

Guests dipped Chicken Fingers and Tater-Tots in their favorite Ketchup blend – including mini bottles of Heinz 57!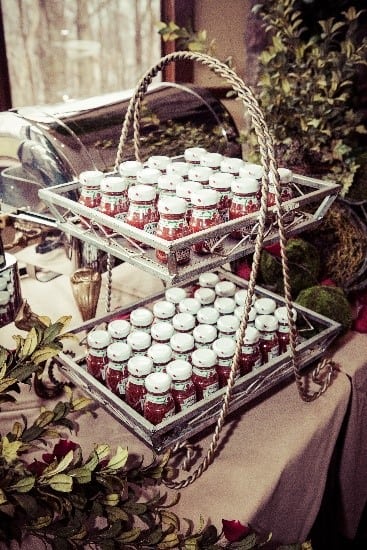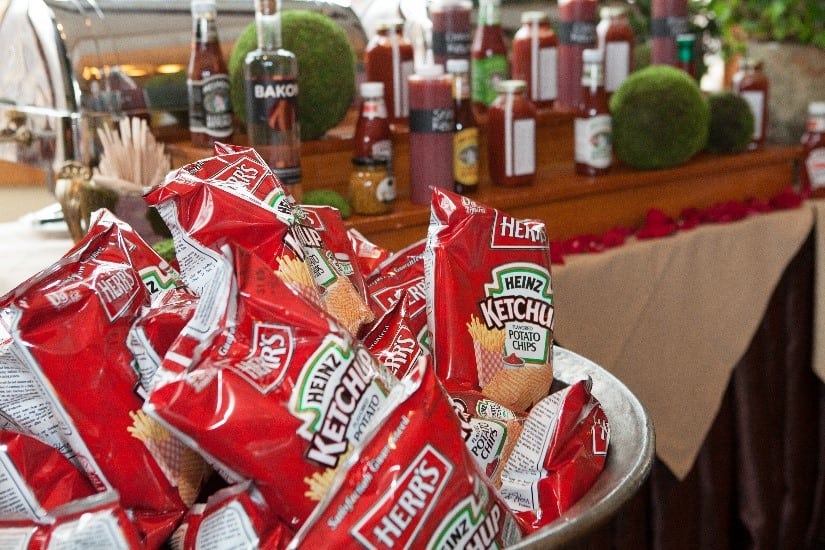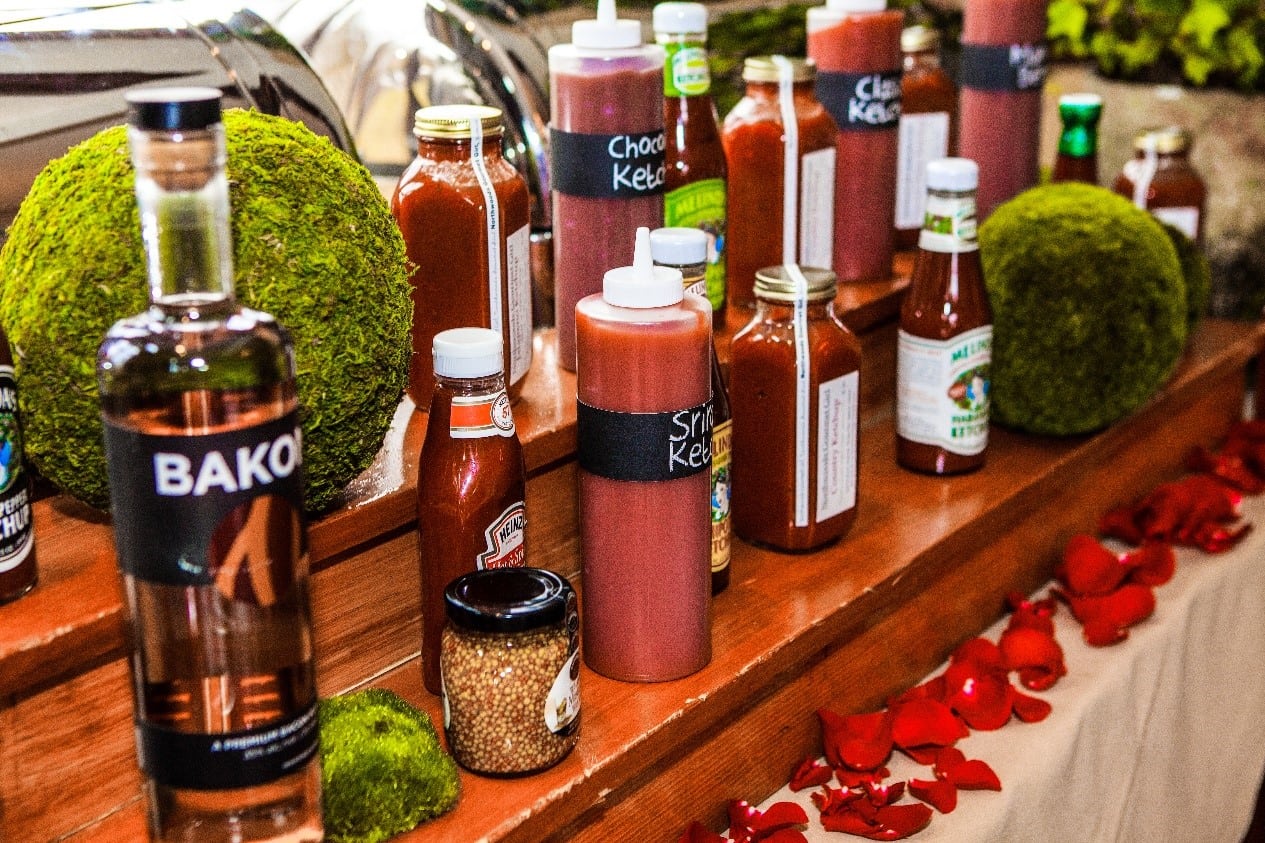 The bride took it one step further and ordered a Ketchup themed Cake – a masterpiece in RED VELVET – for her groom.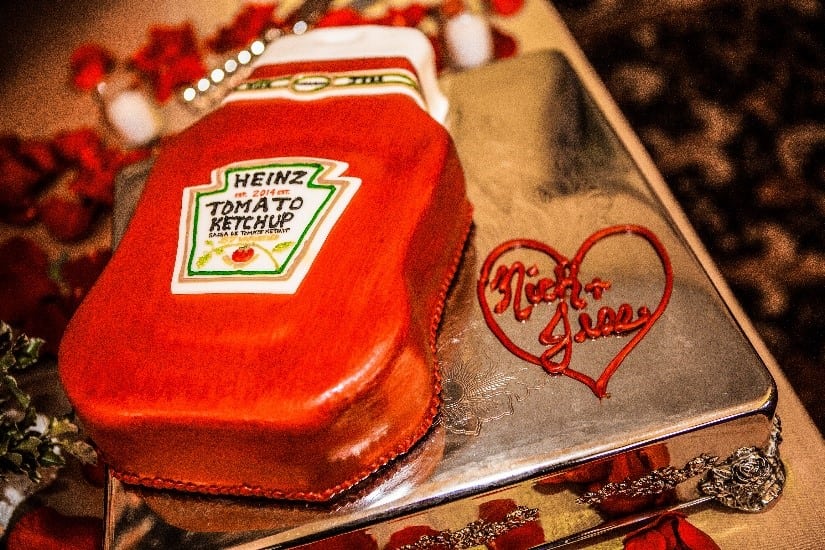 This leads to another question you might have – How to select the perfect Groom's Cake?  
Do you know the tradition of the Groom's Cake? It originated in England during the Victorian era when most Groom's Cakes were more of a liquor-soaked fruitcake than a masterfully-crafted, over-the-top, themed to suit the Groom's personality, flour-based cake. The tradition gained popularity in the southern states and was often a decadent chocolate flavored cake as the wedding cake was always white and light in texture and flavor. For many couples, the cake is served at the rehearsal dinner but for some it is a surprise on the day of the wedding.
Today's grooms' cakes are everything from the famous Steel Magnolias Armadillo to the groom's favorite team, his beverage of choice, or an inspirational person/character in his life . . . there is no limit to the ways these sweet confections can highlight the Groom's personality. These are just a few created by Stroudsmoor Inn Towne Bakery: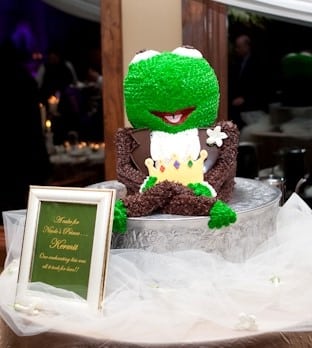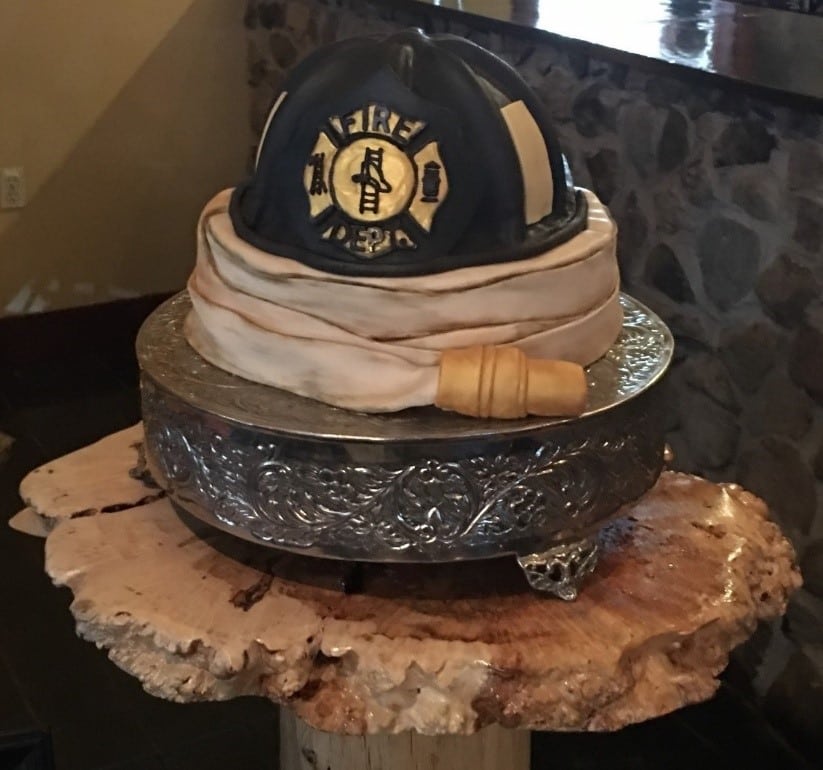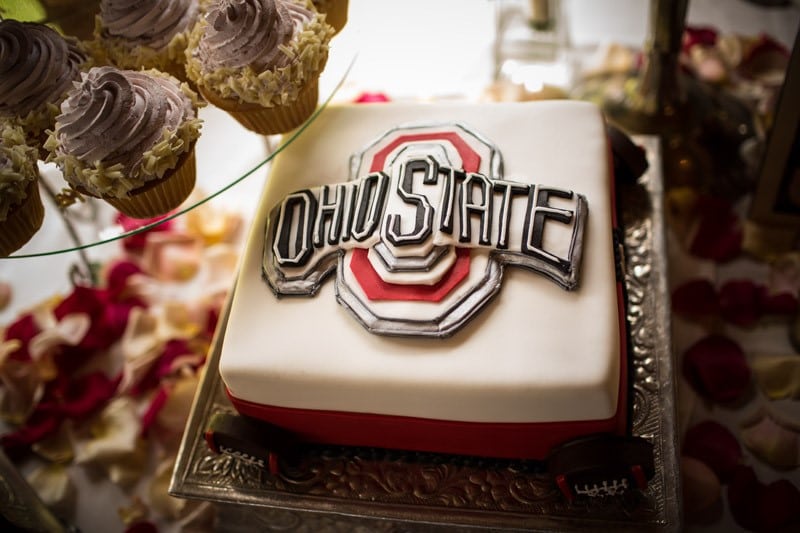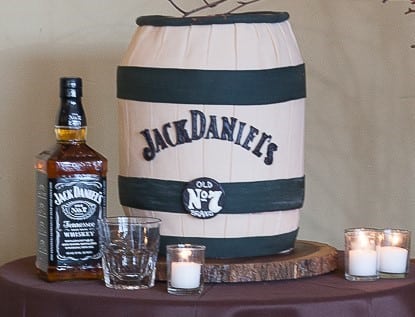 One more popular question and then I will look forward to receiving yours . . .
What is the perfect time of year for a wedding?
The answer is simply . . . everyday is a beautiful day for a wedding. No matter what the season brings, no matter if skies are blue or silvery gray, the perfect day for your wedding is a date that speaks to your hearts. So, whether you choose the date based on a perfect number like 8/18/18 or the anniversary of your first date, as long as the day has meaning to both of you it will always be the perfect date to celebrate.
Please send me your questions, and I will look forward to the challenge of getting you the best answer!
---
[wpv-post-body view_template="ask-wedding-warrior-cta"]
[wpv-post-body view_template="wedding-packages-cta"]