As a premier four-season resort situated right in the heart of the renowned Pocono Mountains, Stroudsmoor Country Inn welcomes hundreds of couples year-to-year to celebrate their much-anticipated "I-do's." However, weddings aside, we've also been able to welcome many couples back for anniversary celebrations, baby showers, and more. In fact, Robert & Patricia Schnur, who originally spent their honeymoon with us in 1993, returned to the Inn just this past April where they celebrated their milestone 30th wedding anniversary.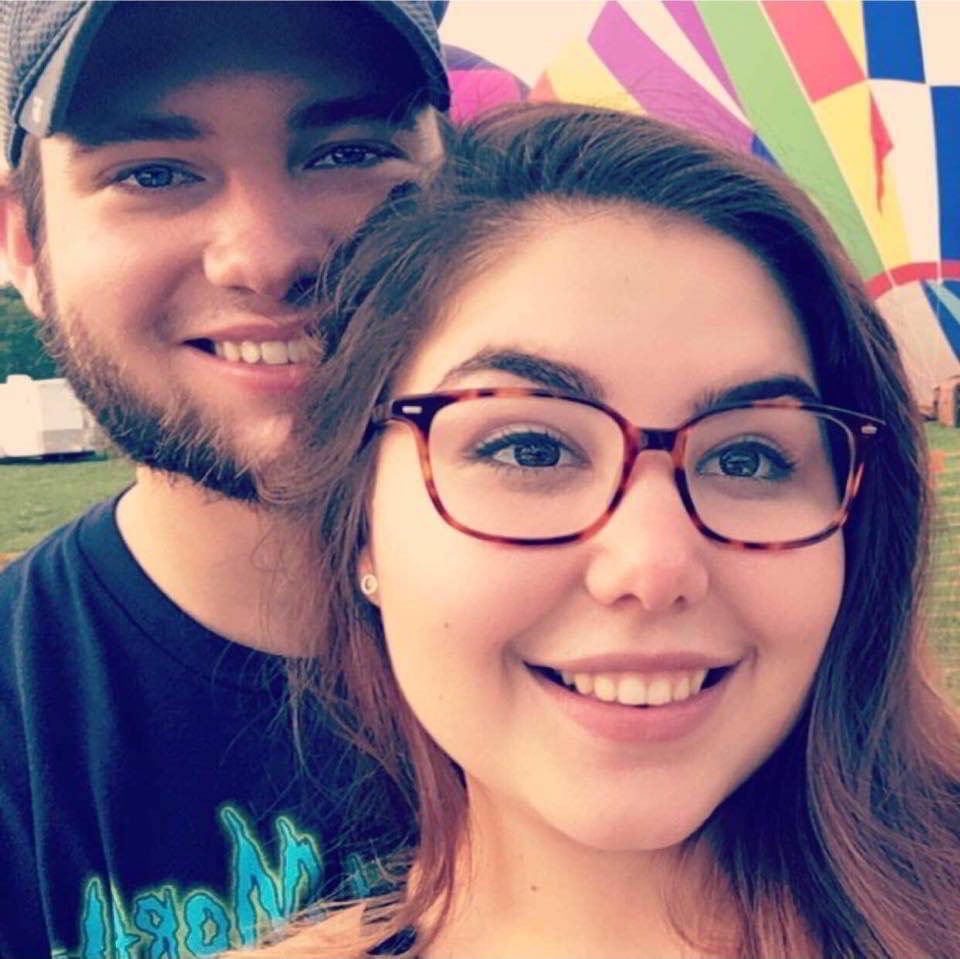 Now though, rather than looking back, a new Stroudsmoor couple, Samantha Vedral and Cameron Payne, are looking ahead, having just officially kicked off their one-year countdown to their own "I do's."
As our certified wedding planners work to plan every detail of their Spring 2024 wedding—from their vision of the venue down to the minute details of their cake—Samantha took some time to tell us a little bit about their love story. Soon to celebrate six years together, the soon-to-be Mr. and Mrs. shared with us how their tale began.
"We met while working at Applebee's," Samantha shared, "and we hung out many times before we officially got together."
At first, their love story sounds relatively ordinary: meeting as coworkers before developing a close friendship and, ultimately, falling in love. However, as she tells it, their first date took an abrupt turn. And after hearing her recount the experience, we can be certain their wedding day will be just as memorable.
Samantha continued, "Our first official date was at Warren Lanes in Phillipsburg, New Jersey. It was so simple; we just went bowling, talked, laughed, and decided to really give a relationship a try."
Simple. But not for long.
She continued, "Later that evening, Cameron was driving me back to my car. On the way there, there was a box in the road that we could not avoid and the car got a flat tire."
Reflecting on the incident, she said that she and Cameron were forced to push the car to the side of the road and wait hours for a tow truck. Despite what might seem to some like a disastrous end to a first date, Samantha and Cameron felt differently.
"Normally that would be a terrible end to a first date, but in that time we were waiting, we learned so much about each other and that was the start of the best relationship of my life."
Although they still have about a year until we happily introduce Cameron and Samantha as husband and wife, we are just as excited to see how their wedding planning unfolds in the coming weeks and months as we're sure they are.
Follow Cameron and Samantha's wedding day countdown over the next year as we navigate every step of their wedding-planning adventure, and perhaps consider letting Stroudsmoor's devoted team of event planners help bring your own vision of your special day to life.