Laura & Kevin Reed (Lawnhaven — 5/7/2005)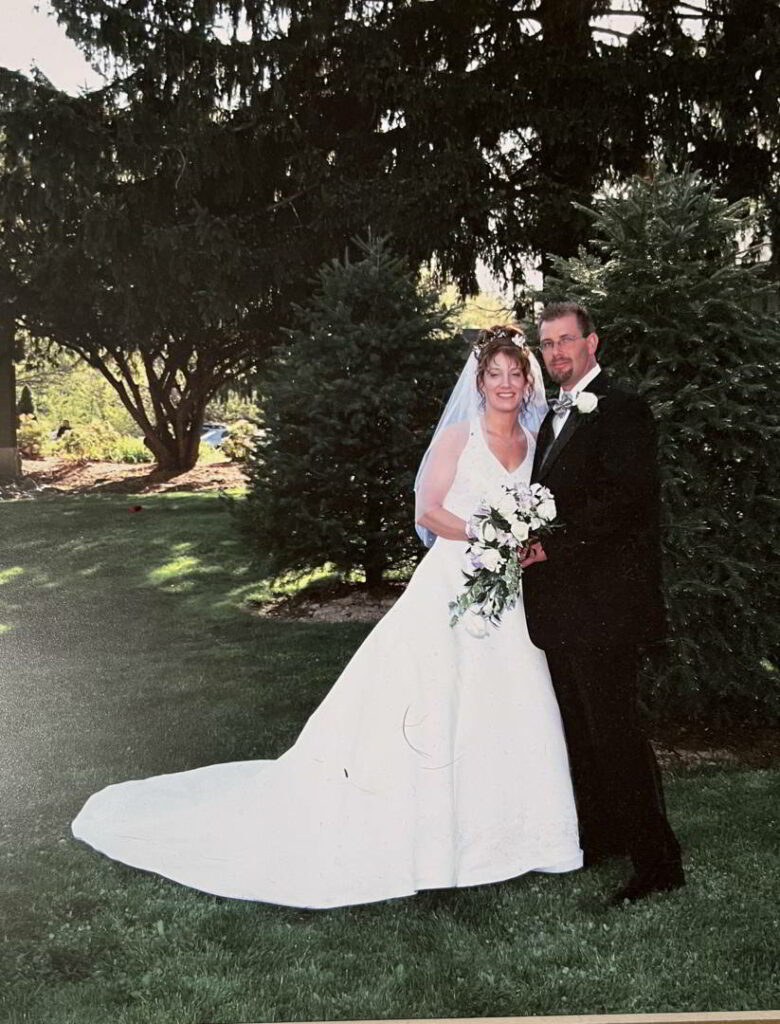 Stroudsmoor Country Inn is widely known as a premier Poconos wedding venue and resort, however, we're always happy to welcome back our couples for special anniversaries and celebrations.
On May 7th, Laura and Kevin Reed, who were initially married at Stroudsmoor's outdoor venue, Lawnhaven, on the same date in 2005, joined us for a special meal at The Moor, the Inn's onsite restaurant. While there, our devoted staff provided the couple, who are now celebrating 18 years together, with a complimentary bottle of champagne and strawberries. Later that month, Laura reflected on what made both their anniversary meal and their "I-do's" at Lawnhaven so special.
Given it's been 18 years since Laura and Kevin were married at Stroudsmoor, she was quick to notice all the architectural renovations and additions on property, not excluding our grandest venue, Terraview. She additionally spoke about how her own venue, Lawnhaven, has changed and developed for the better over the years. Thinking back on their special day, Laura said, "Our wedding flowed beautifully."
Laura described Stroudsmoor as a "beautiful setting in the woods," both today and when she and Kevin initially said "I do."
She further spoke highly of the food choices provided to her and Kevin then and during their visit to the restaurant, the staff that kept their wedding running smoothly, and the selection of vendors that made bringing their wedding vision to life that much easier. Overall, everything was "so brilliantly beautiful" Laura concluded, not to mention "convenient" as all the necessary elements and features of a wedding were accessible on property and via Stroudsmoor staff.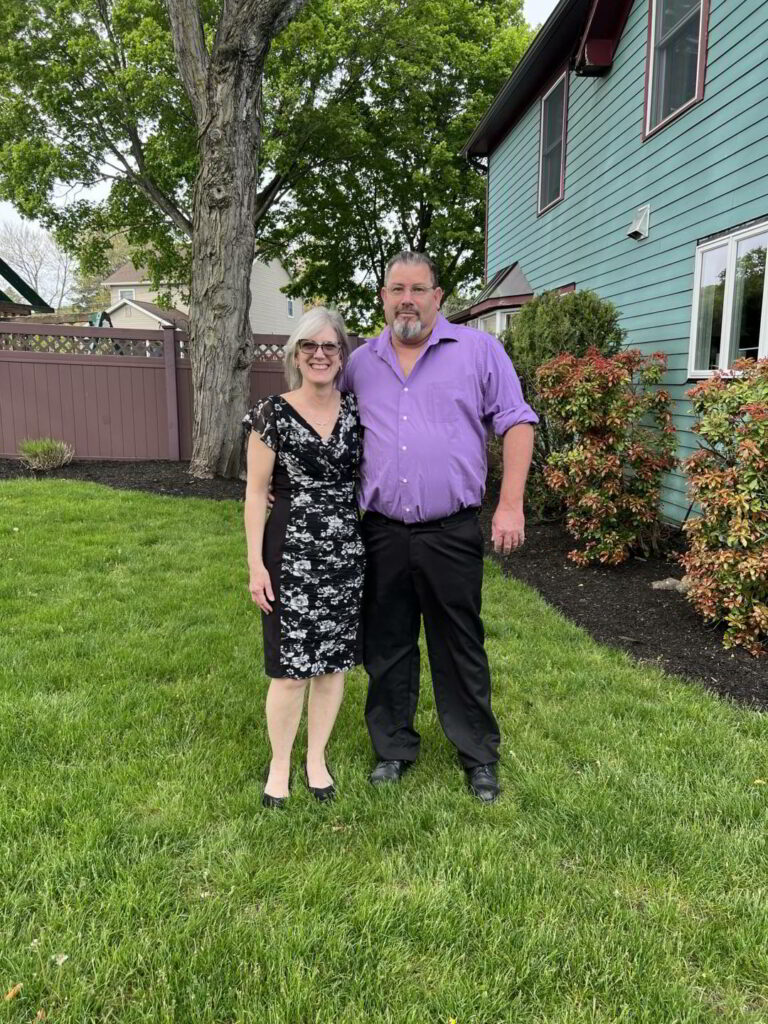 Aside from Stroudsmoor's dedication to making their special day as flawless and easy as possible, Laura also said what continues to make the Inn such a special place for her and her family, which now consists of two daughters and a son—Travis, Kassie, and Amber—is that nature plays a vital role in the Inn's appeal and brand.
In reflecting on her wedding as well as her anniversary dinner with her husband, Laura shared with us some of her first impressions of Kevin and how her family has grown since saying, "I do."
Overall, Laura said that while Kevin came into their relationship with a litany of positive qualities, it was the way he spoke of his children (Travis and Kassie) from his prior marriage that really attracted her to her husband. A year after celebrating their wedding, Laura and Kevin welcomed their daughter Amber, who is now 16 years old.
We look forward to welcoming the Reeds back to The Moor for their 19th wedding anniversary next year, and hopefully in the many more years to come.