Tell us how and where you met each other?
We met through a dating website called "Coffee Meets Bagel". Our first date was in Philly on March 30th, 2018. It was going to be at "A Bar" but it was too crowded so Jeff suggested we go to a cocktail bar called "1 Tippling Place". It was a nice quiet place to talk and was eclectically decorated. We sat on an old Victorian style couch and talked over interestingly named cocktails. It was a very relaxed atmosphere. We then went to get ice cream at a local gelato place and ate ice cream in the freezing cold in the middle of a park. I felt immediately comfortable with him, and we talked for hours about everything from our favorite foods, family, to Star Wars, Lord of the Rings and Transformers.
What was your first impression of one another, and the day you knew you would be together forever?
My first impression of Jeff was that he was very kind, funny and smart. He was very easy to talk to and and always made an effort to make sure I was happy. I do not know the exact time or place that I first fell in love with him. I was in the middle before I even realized it had started. But once I knew I loved him, I knew I could not be without him.
My first impression of Sara was she was sweet, talkative and very nice. She was so engaging in conversation and was so easy to get along with that time flew by. I knew she was the one when I was excited to share my family and culture with her, and travel the world with her.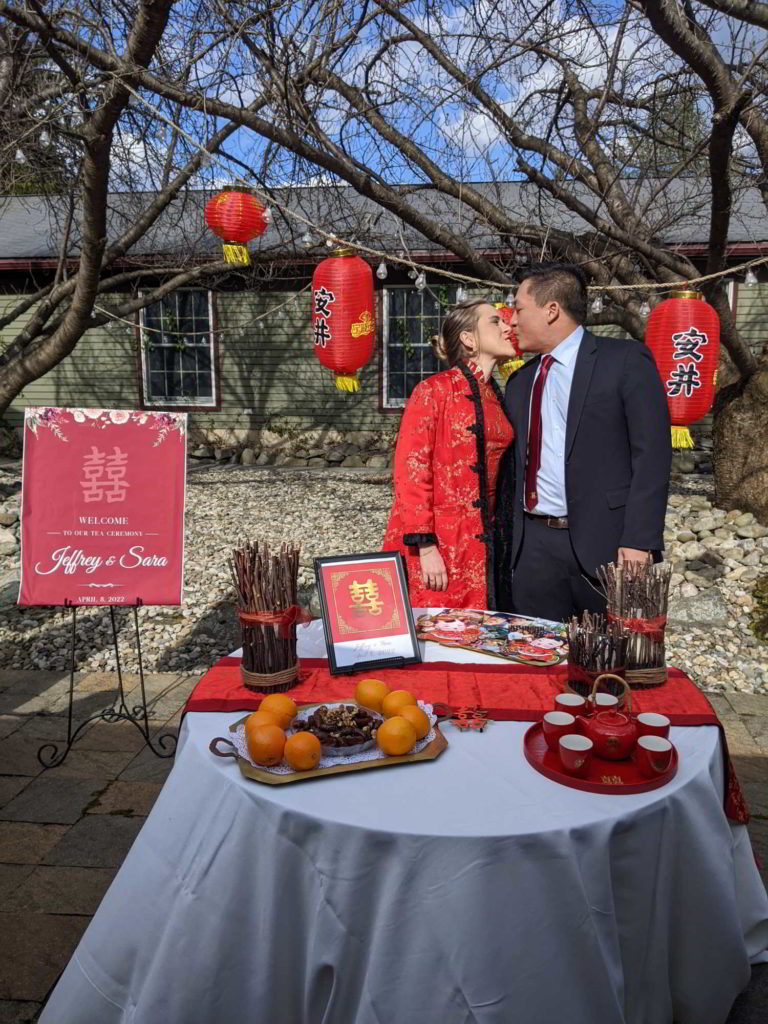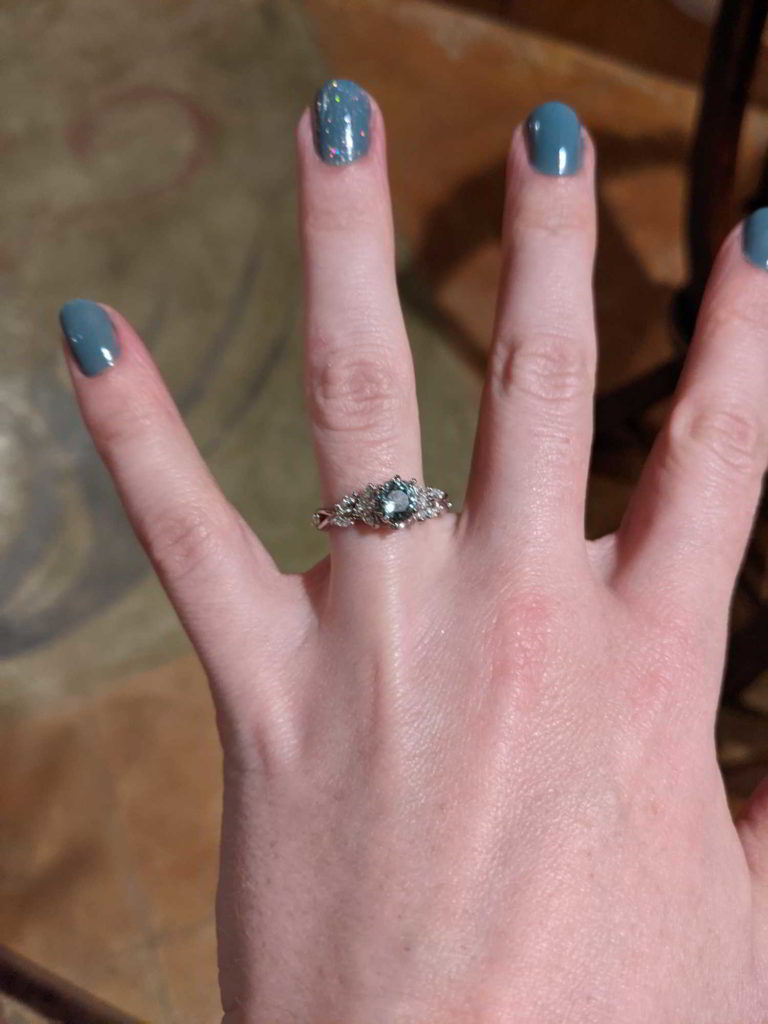 Tell us about the proposal?
Jeff found an AirBNB that was in the style of a Hobbit house. I am a HUGE Lord of the Rings fan, and it was the perfect setting. Our first night there he pretended to give me an early Christmas gift of a necklace. As he went behind me to pretend to put on the necklace for me, he pulled out the ring and proposed. I answered of course! And also asked "Are you sure?". It was the perfect weekend as we were isolated from everything. We were able to enjoy the next few days to just ourselves before we shared the great news with everyone.
Tell us what led you to Stroudsmoor and your reason for celebrating at the Inn?
We knew we wanted a little destination wedding, as most of our guest would have to fly in anyway. We wanted an outside, relazed atmosphere. We were looking at places on the Knot website, and came across Stroudsmoor. There were so many options and styles at Stroudsmoor, it was easy to find one that we liked. Once we toured the Woodsgate venue, we knew we had to get married their. Woodsgate felt so cozy yet special from the very first look. The staff at Stroudsmoor really was the icing on the cake. Everyone we met, from the event organizer to the bar tender at the Inn, made us feel like family and welcomed us with warm smiles and open arms (from a safe distance of course).
What was the one menu and décor detail you loved most about your celebration?
The one (of many) details we loved about the menu was that is was simple and very well done. The guests raved about the food, especially the cocktail hour, and were excited that they continued to see different items of food all night. The items provided served to please a wide variety of tastes. For Jeff, he loved the outdoor wooded space provided at the venue, and the views it provided. Sara loved all of the small details, such as the small lights strung around the room, and the candles at the sweetheart table, that really made the room come together and feel so special.
What made your Stroudsmoor Wedding Journey most memorable?
The fact that we felt very supported and encouraged the entire way from everyone we worked with at Stroudsmoor. Any question was entertained and any fear was laid to rest. Despite some of our vague requests and us not always knowing what we wanted, the staff was able to guide us to what we envisioned as our wedding day.
Share a hope for your first anniversary.
Our hope is that we are as excited to celebrate our first anniversary as we were to celebrate our marriage.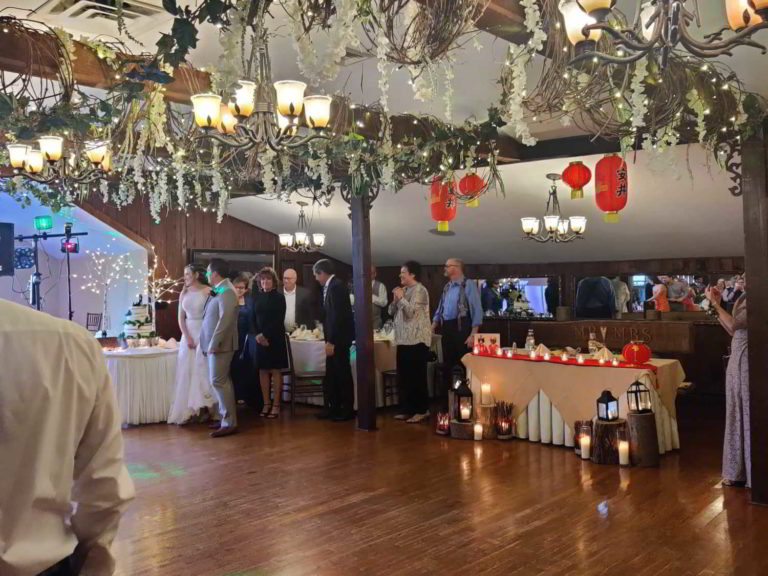 Vendors and Services Provided
| | |
| --- | --- |
| Floral and Décor | Stroudsmoor Floral and Décor​ |
| Wedding Cake | Stroudsmoor Inn Towne Bakery |
| Catering | Stroudsmoor Country Inn |
| Photography and DJ | Frankie Carll Productions at Stroudsmoor |
| Transportation | Palmeri Group |
| Hair and Makeup | Sheer Design Spa and Salon at Stroudsmoor |
Here are a few photos that tell their wedding day story . . .