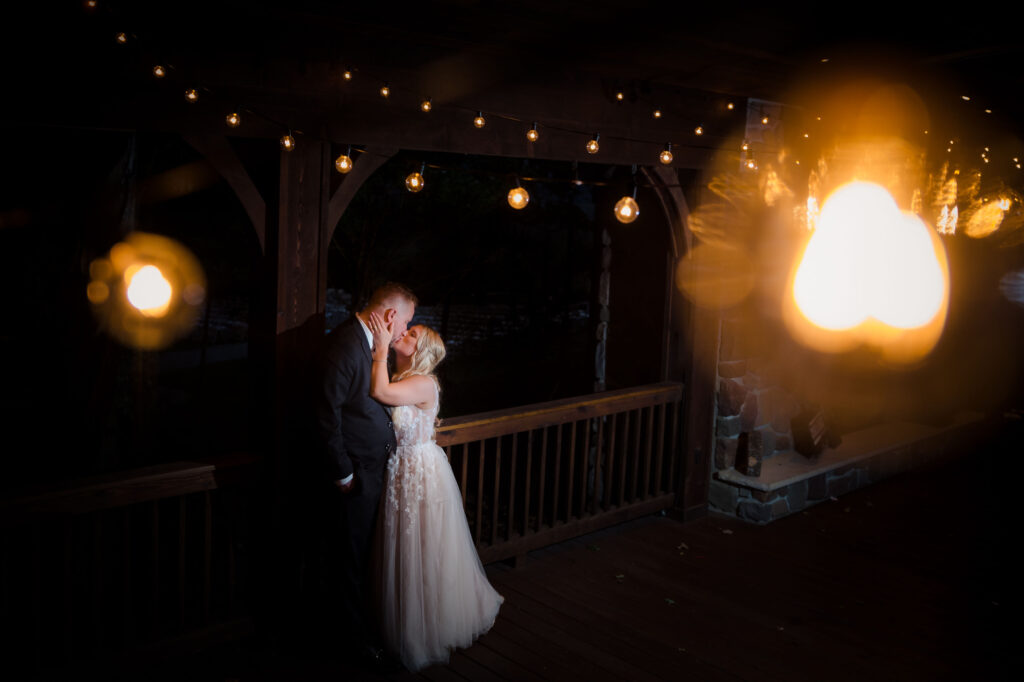 At Stroudsmoor, our Floral & Décor team manages everything from bouquets, boutonnieres, and corsages to wedding ceremony and reception drapery, linens, and signage—and that's just the beginning! Oftentimes, the Floral & Décor Department—and more specifically our department atelier, Grayson—is in charge of adorning our couples' wedding cakes with the clients' selected florals. And while many of those clients opt to use fresh flowers, Hayley Weaver and Ethan Bobb, married September 9th at Ridgecrest, opted for a more unique choice of florals for their cake.
How Dried Flowers Give Our Cakes an Unconventional & Totally Unique Look:
When you host your wedding at the Inn, you can be certain that you and your partner will enjoy a uniquely personalized experience. For Hayley and Ethan, that meant using dried, pressed flowers to decorate their wedding cake, rather than standard fresh cuts. Following the wedding, Hayley's mother reached out to our Floral & Décor atelier to share her admiration and appreciation of her new son-in-law and daughter's wedding cake:
"Grayson,
The flowers you did for Hayley and Ethan's wedding were absolutely amazing! I loved the vases on the windowsills. We got so many compliments on it because of you.  Also the cake was exactly what we wanted. They were so gorgeous. Thank you for all of your hard work…
Thank you so much!
Mary Weaver"
Grayson, an accredited Floral Designer and a crucial member of the Stroudsmoor team, said of Hayley and Ethan's cake, "Stroudsmoor prides itself on its timeless style and vintage elegance. As wedding styles evolve, we make it our priority to keep with the times while maintaining the integrity of our signature looks."
Speaking to current trends, she continued, "In the last few years, we have seen a surge in wildflower-themed weddings along with the 'cottagecore' trend. As we design your wedding day, we take a look at every detail that would support your vision, even down to the flowers on the cake! Naked cakes and scraped cakes have been rising in popularity, and with it the rise of pressed dried florals to adorn them."
Hayley and Ethan very much embraced the growing popularity of the "wildflower theme." Grayson said, "They had a very clear vision from the greenery submerged under floating candles to the bottles of wildflowers filling the windows behind the sweetheart table. But when it came to the cake, they wanted something different from our traditional clusters of fresh flowers. When I brought up the idea of pressed florals, it was a hit! Our team of designers takes pride in every design we do, and this one was no different. The pressed florals were meticulously placed on the cake piece by piece to create a cake this couple will remember forever.
Stroudsmoor Samples: Pressed Flower Wedding Cakes
As seen at our Bakery, many of the wedding confections our team creates daily are adorned with a wide variety of flowers, in shades ranging from deep purple and red to a bright, classic white. Below are some photos of other Stroudsmoor Bakery Café wedding cakes done up in colorful pressed dried flowers. 
More Photos From Hayley & Ethan's Wedding: