Making a special memory on your wedding day is a given, but making a super-secret special memory – one only you will know – is truly a memory that will last a life-time!
Every wedding holds dear the memories of family and friends surrounding the happy couple as they unite in marriage. There are those traditional memories from the ceremony, including the vows, exchanging of rings, the kiss and the pronouncement of the couple.  The reception gives us memories of the first dance, cutting of the cake, parents' dances, and the tossing of the bouquet and garter – all photo ops for the wedding album, all special; however, remember to give your guests (and yourselves) one that will be carried with them always. Add a personal remembrance. Perhaps some little quip, a dynamic toast, a quick one-liner never to be forgotten, or a superbly spontaneous dance in the rain. Here are some examples of super-secret special memories other couples have created . . . for all to cherish forever!
Asha and Chris Raab married on September 15, 2017 at . . .
Terraview Pocono Wedding Venue
The morning of the wedding was slightly overcast, but only 10% chance of showers.  The couple decided against an indoor Plan B – rightfully so – and proceeded to dress for the day.  The ceremony began with the Baraat – Groom's Parade.  The weather was calm and cool for the wedding procession with groom arriving on horseback.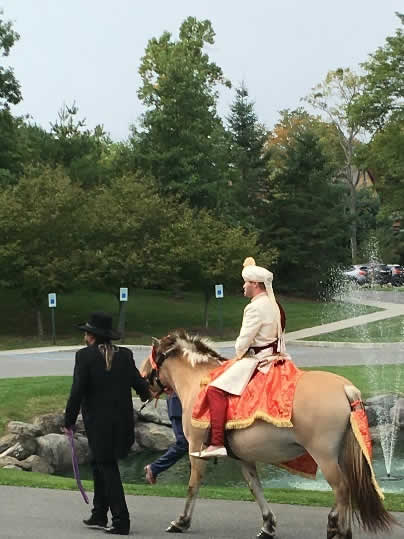 As the ceremony began an occasional raindrop did fall, but when asked, the bride and groom said, "Outdoors for all". Guests were assembled in the outdoor site, umbrellas were distributed, and the ceremony began. Then intermittently and gently the drops continued to fall – one guest, four guests, six retreated to the dry indoors.  Still the bride and groom continued to say their vows outdoors.  Suddenly and forcefully the rain came down – every guest ran for cover and a roof overhead.  But, not the bride and groom! They looked at each other, smiled sweetly, and began to dance in the rain.  Laughing, kissing and hugging, the bride danced barefoot as the groom spun her around. This couple made a memory that will indeed last a lifetime – for themselves, their guests, and for this Wedding Warrior.  BRAVO Asha and Chris!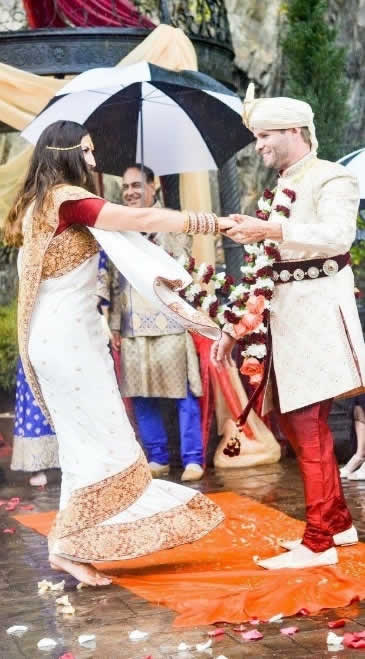 OVER THE MOON!!

"We are beyond happy with our wedding!!! The words I came up with today were spectacular and magical!! I'm still floating!! Thank you, thank you, thank you!!!! Oh, my goodness it was perfect!!!"

Asha and Chris
Nicole and Ken Yee married on April 25, 2009 at . . .
Terraview Pocono Wedding Venue
Nicole – a former Ms. Pennsylvania USA – married Ken for so many reasons.  For his sharp mind, his business savvy, surely his good looks, true love and the soft way he would speak to her in the voice of Kermit the Frog – yes Kermit!  Nicole surprised Ken with a special kiss and an "easy to be green" cake on their wedding day . . .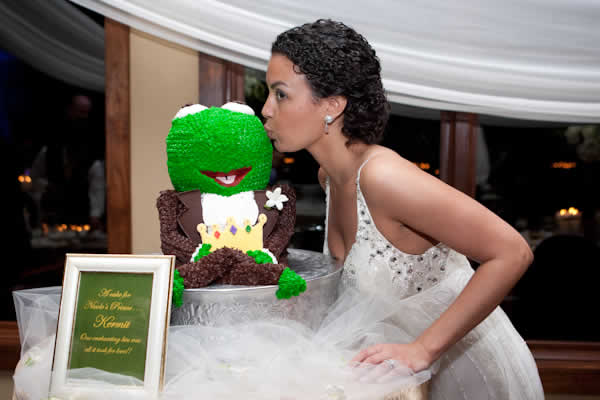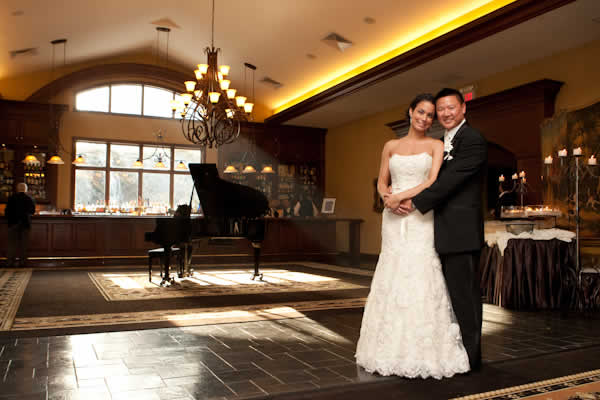 A "sweet" memory created by Stroudsmoor Inn Towne Bakery.  Kermit says, "Life is a movie, write your own ending." And, Nicole and Ken lived happily ever after.
Jennifer and Andrew Kraft were married on October 11, 2014 at . . .
Ridgecrest Pocono Wedding Venue
They planned a very traditional ceremony followed by a classic cocktail hour.  Introductions of the Bridal Party were executed customarily, but they WOWED the guests with a streamer cannon salute during their first dance!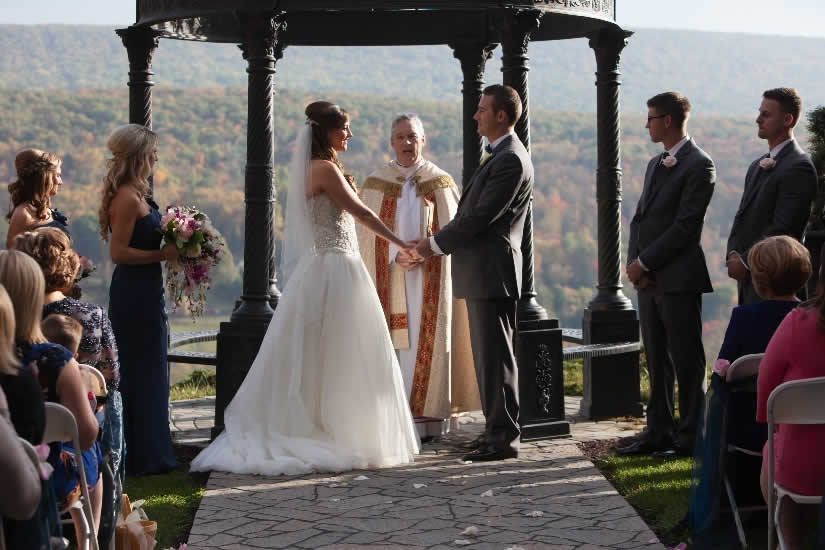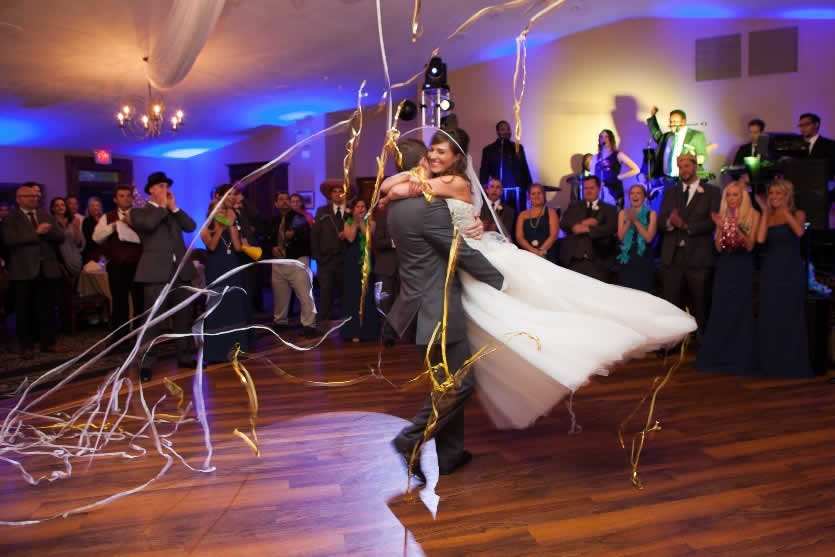 Rachel and Vincent Giannotti were married on September 6, 2015 at . . .
Terraview Pocono Wedding Venue
This charming couple said their vows in a beautiful cathedral, and then went to La Festa Italiana with their guests before the reception for zeppole and focaccia.  Congratulazione!!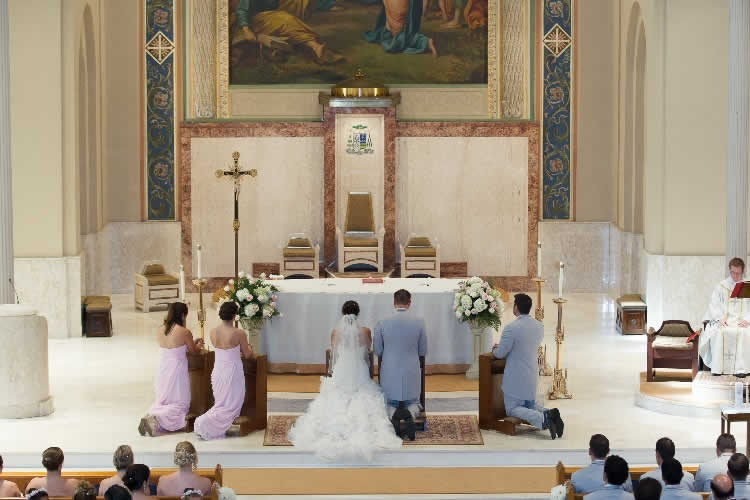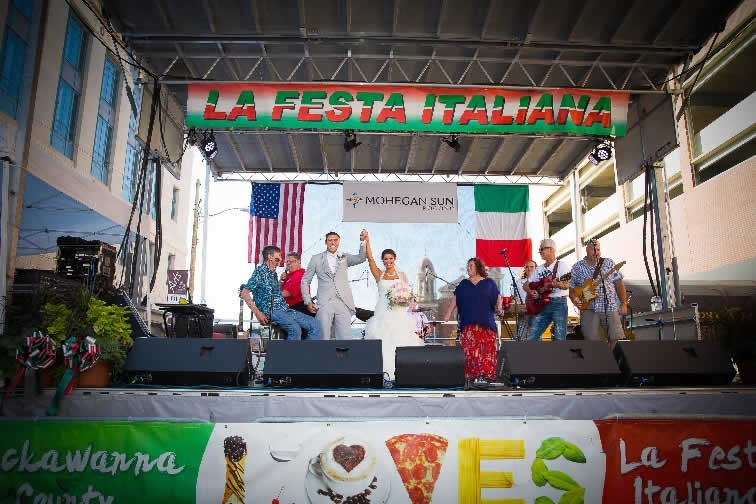 "History is full of surprises" – Arthur Schlesinger, Jr. Be sure you make history on your wedding day – The Wedding Warrior.
[wpv-post-body view_template="wedding-warrior-cta"]