When preparing your wedding ensemble is a veil a must? Yes and no depending on your personality, dress style and the location of your wedding ceremony.
There is lots to talk about when it comes to the wedding veil, but here is the short version of veil construction and etiquette.
Let's talk about types first. These are the most traditional styles and their descriptions:
Cathedral Length – the edge of the veil surpasses the edge of the train
Chapel Length – the edge of the veil ends at the floor above the train
Fingertip – the edge of the veil ends at your fingertips
Birdcage – covers only the front of the face with no veil extending down the back
Now we move into fabrics:
Veils by Roxanne offers a good cross-view of fabrics. In my experience, each offers a specific feel, and more importantly, a different weight. A description of each might help you decide yes or no to wearing a veil.

Bridal Illusion (Tulle/Netting) – sheer lightweight with minimal coverage, creates the illusion of mystery, slightly stiff can be used for flowing or structured designs, available in widths of more than 100"
Glimmer Illusion (Tulle/Netting) – same as above adding the illusion of shimmer when capturing the light
Silk Chiffon – woven fabric, slightly heavier weight than the Illusion Tulle, semi-transparent (to opaque) coverage (fabric is also used in the making of the dress), natural fiber, soft creating movement used for flowing designs, widths are narrow ranging from 42" to 50"
Polyester Chiffon – same as above only synthetic fiber (more cost effective than its sister silk)
Organza – woven fabric similar in weight and coverage to Chiffon, but slick and stiff to hold the structure of the veil design, available in natural (silk) and synthetic (nylon, polyester) fibers, maximum width 60"
English Net (Netting) – Tulle-like fabric, soft to the touch, less transparent than Bridal or Glimmer Illusion, has movement and is good for flowing designs, available in synthetic fiber typically polyester in 60" widths
Silk Tulle – semi-transparent netting, gauze like texture, natural fiber available in 60" width, good for slightly structured designs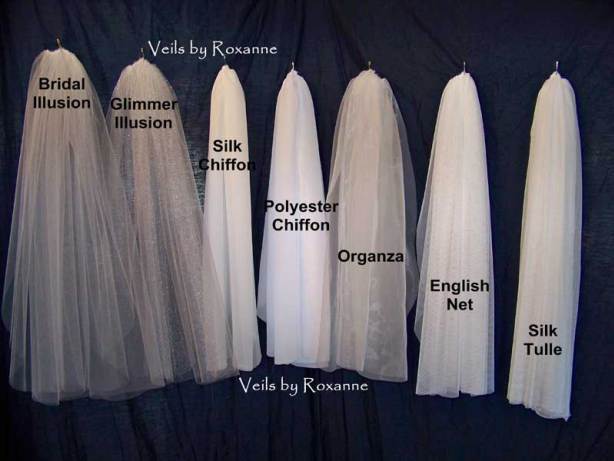 Next, we discuss the difference between adornments and embellishments. An adornment is traditionally a non-fabric element added to the veil fabric, while an embellishment is fabric or thread that is most likely an element featured in the dress fabric.
Lace Embellishments
Embroidered Embellishment
Pearl Adornment
Sequin/Rhinestone Adornment
Other decisions you will need to make when selecting the veil are:
One or two layers of fabric
Gathered fabric affixed to a comb for grasping the hair
Draped fabric vs. gathered – usually limited to one layer of fabric
Blusher or Not – the shorter length of fabric that covers the face when processing to the alter, usually lifted by the father of the bride or the groom is called the blusher
Will the veil be a hat – pill-box, brimmed, headband-style, scull-cap, and more are coming back
Is your pretty little head spinning yet . . . This is merely a simple look at veil style, fabric and design. Believe me, we could go on and on, and on about all things relating to the wedding veil/headpiece. However, why agonize over the veil details when you have so many other aspects of the wedding to consider. Simply, try the veil (or veils) on with the dress, and you will know when it's a perfect fit.
Here are some examples of the perfect veil selection making the wedding ensemble a perfect fit from head to toe!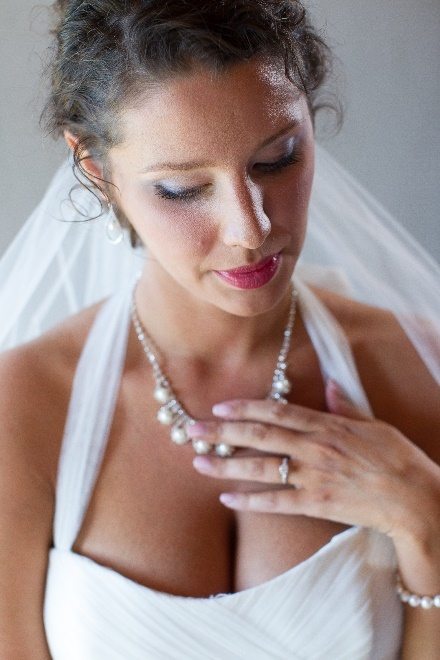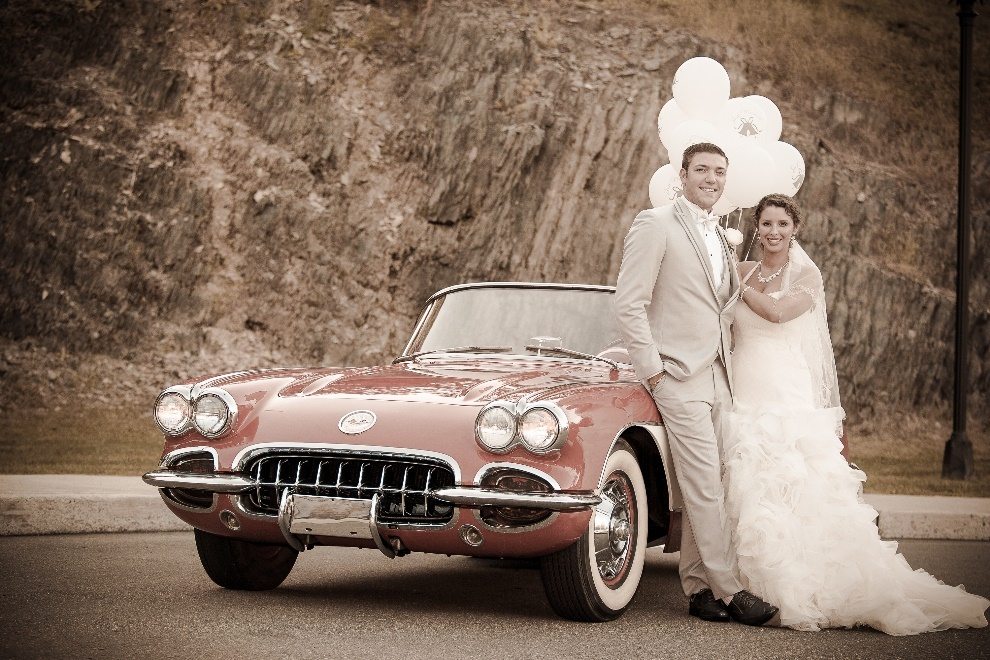 Double Layer of Bridal Illusion, comb gathered, chapel length with merrowed edge (See, we did not discuss the edging – too much information!)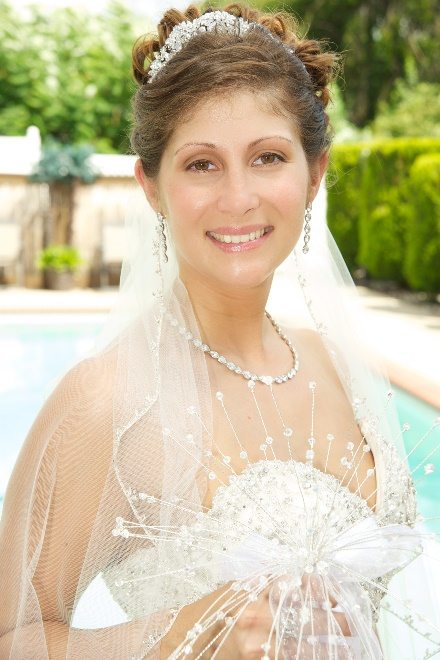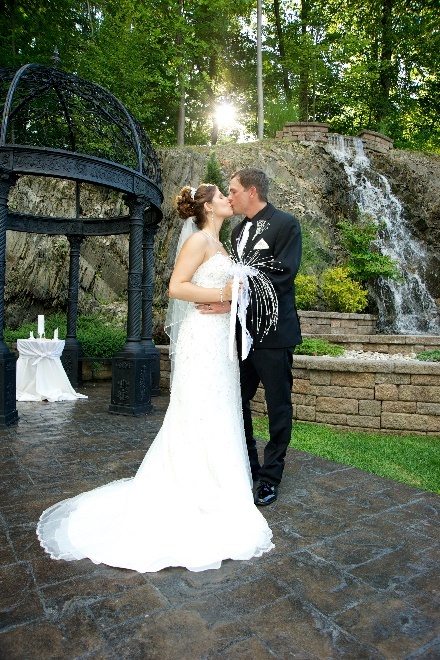 Tiara and veil made of Bridal Illusion finished with Swarovski Crystal edging, fingertip length with gathered comb.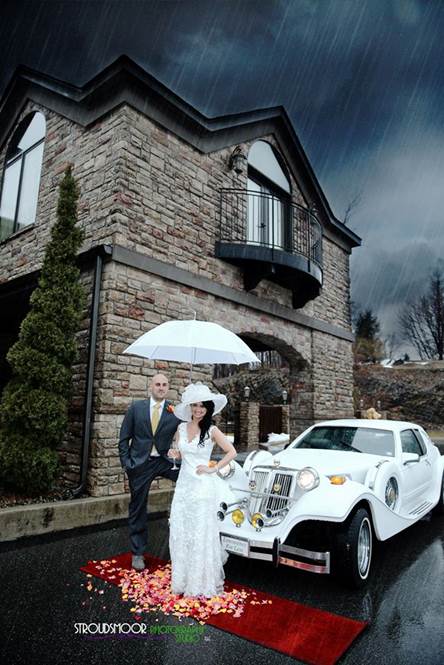 The perfect chapeau in any weather . . . This beautiful bride wore a birdcage down the aisle and changed before coming to the reception to a fabulous wide-brimmed hat. The bridesmaids and the guests were asked to don their best hats to enhance the wedding day theme of "A Run for the Roses" a Kentucky Derby Day motif!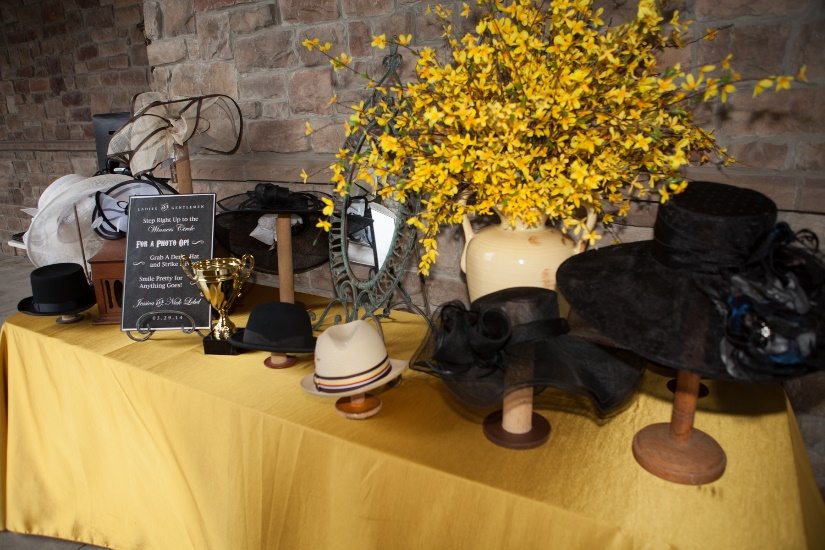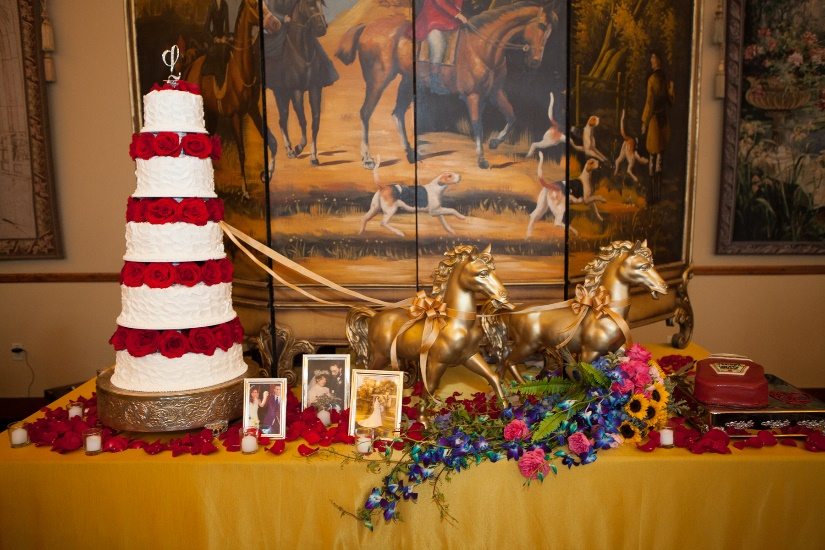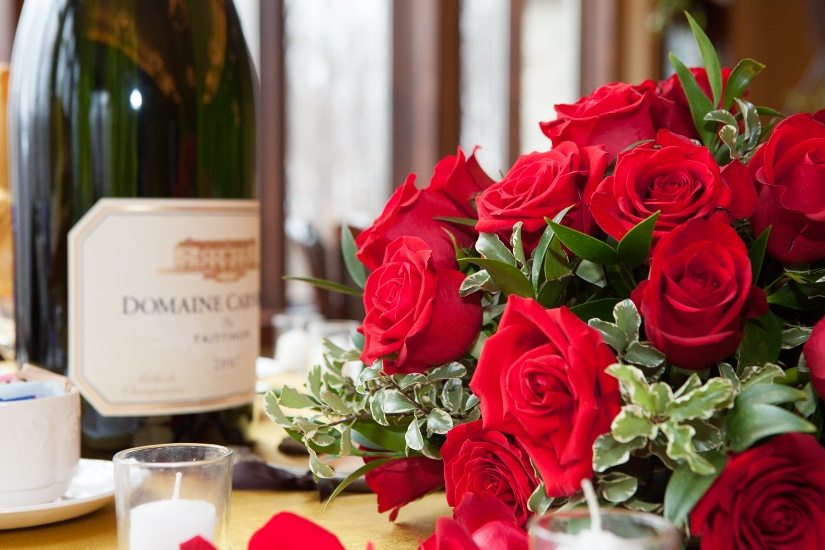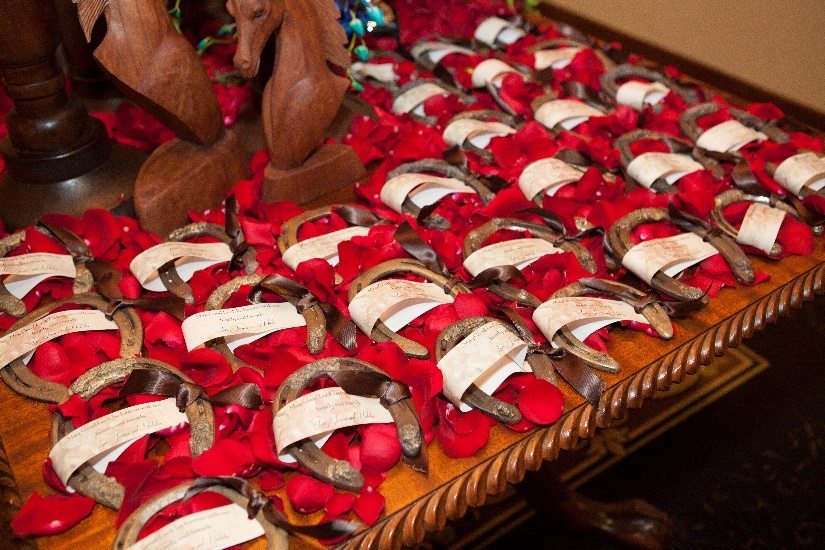 Double Layer netting, fingertip length, adorned edge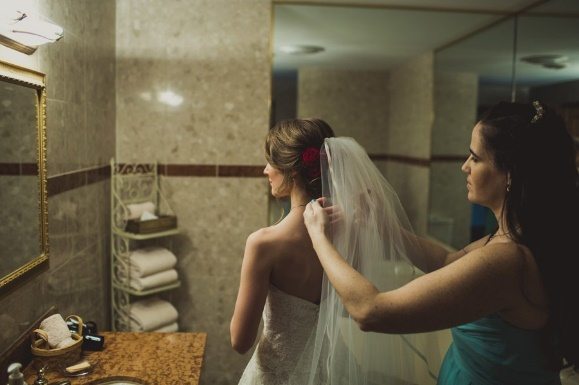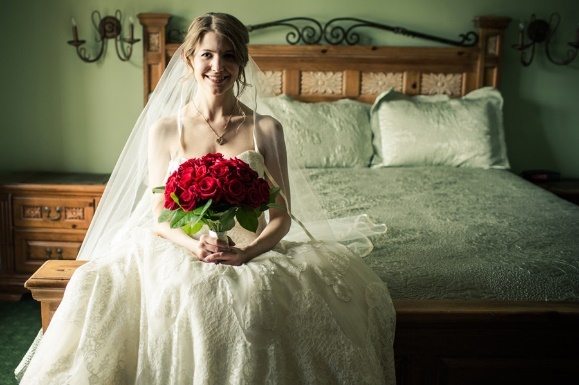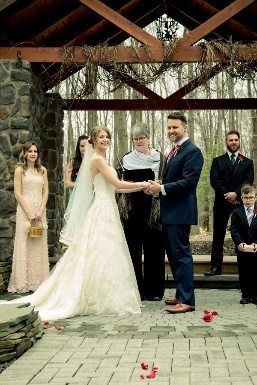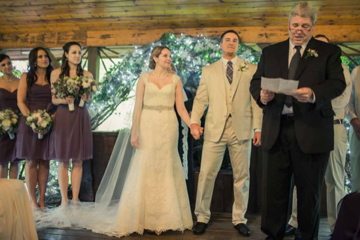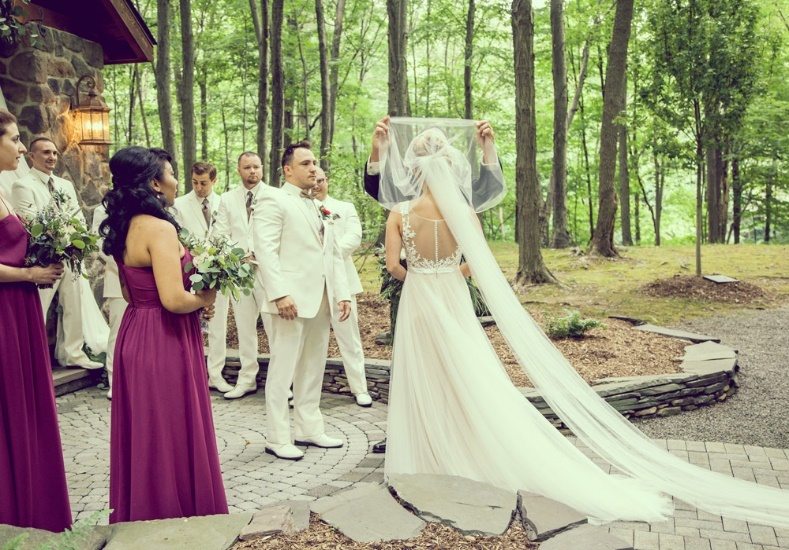 Cathedral length – 1. Single layer embellished lower edge  2. Single layer with comb and blusher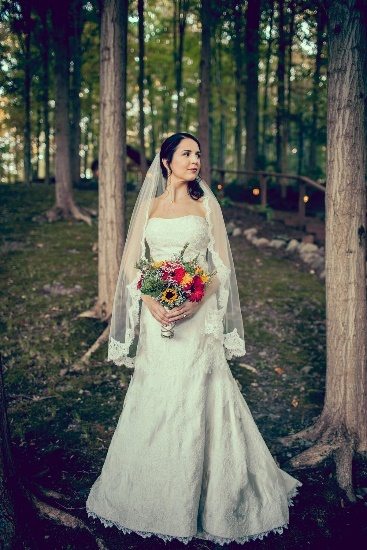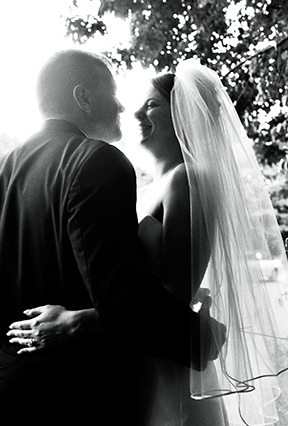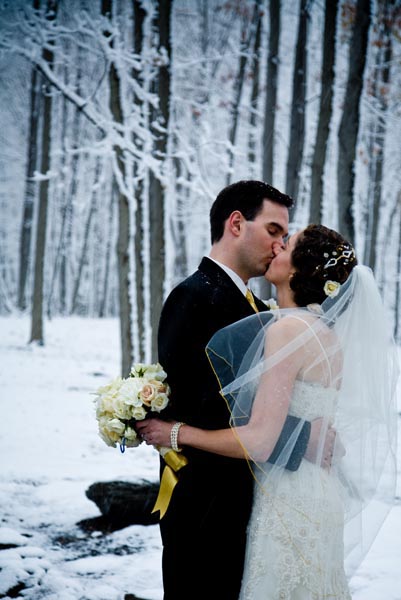 Fingertip length embellished edges – 1. Single layer with flat comb 2. Double layer with gathered comb 3. Single layer with colored merrowed edge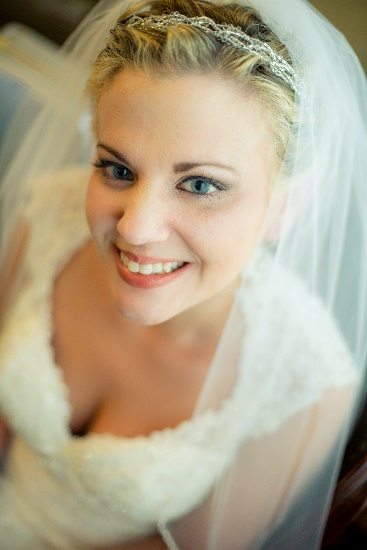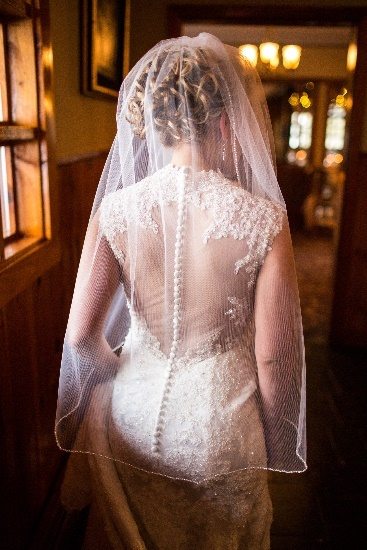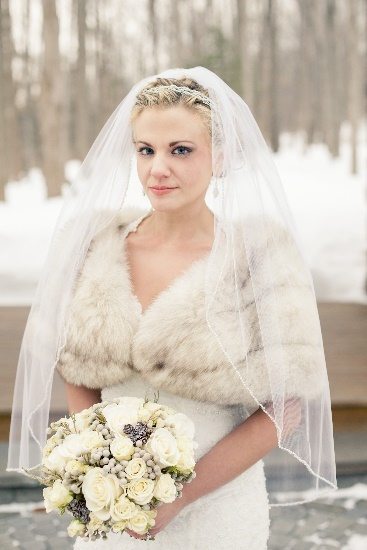 Fingertip, single layer folded (circular cut of fabric folded) comb gathered and merrowed edge – with HEADBAND!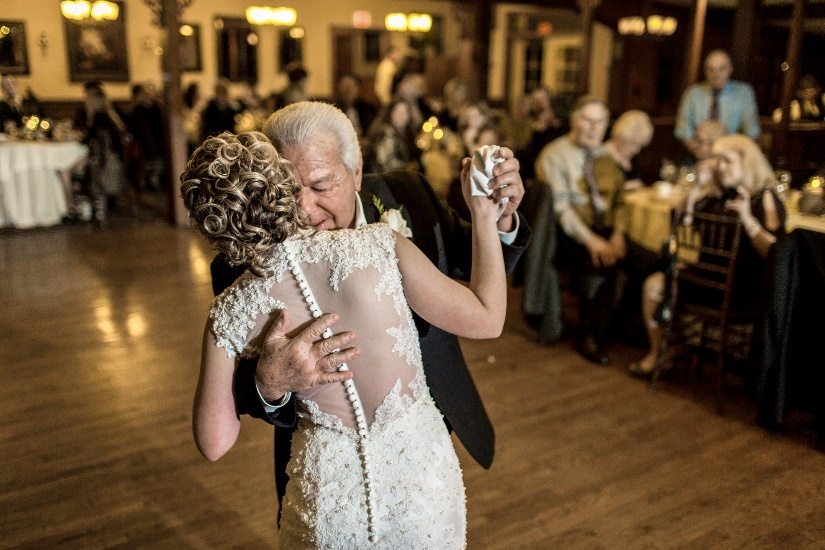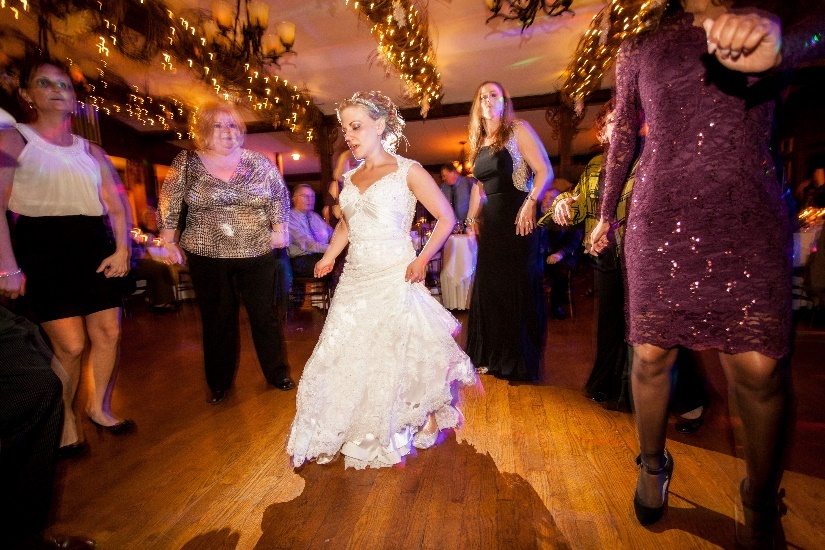 This beautiful bride lost the veil for dancing and still looked perfect from head to toe in her wedding ensemble.
Oh no – no veil!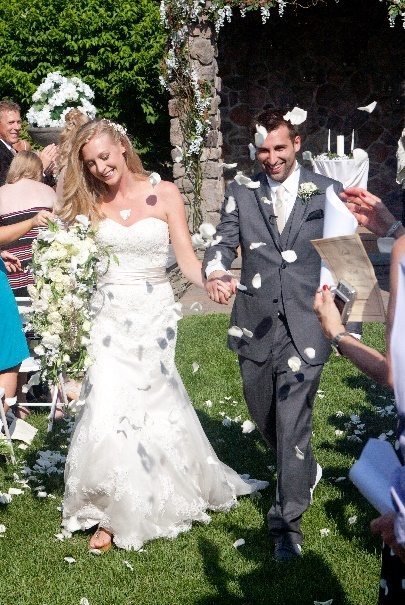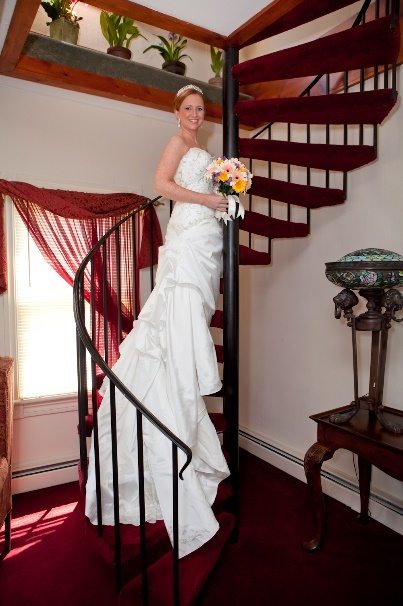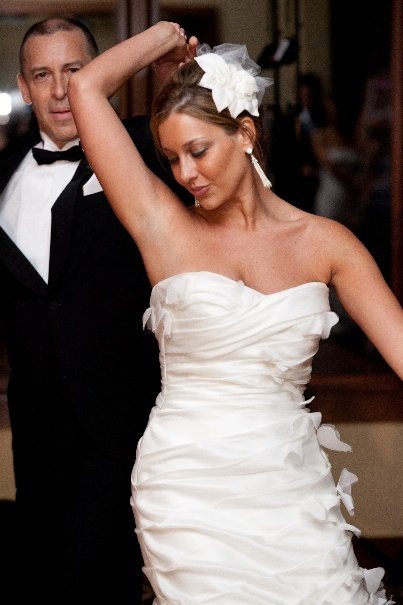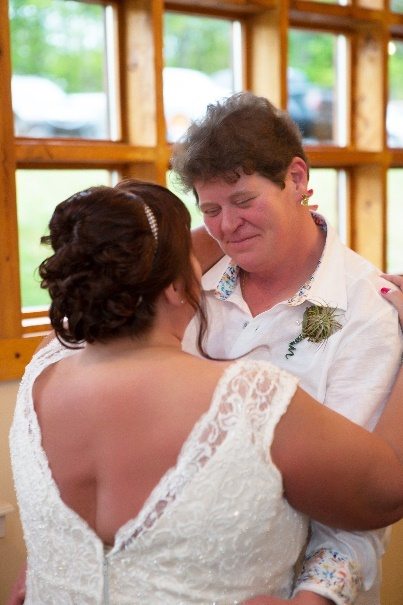 To veil or not to veil – is the question with an answer only you will know. Miles of netting and yards of fabric are not requirements to complete your wedding ensemble. But remember, you must finish off your "perfect look" from head to toe, so never go without a little something, something in your hair!
Now you have the cliff-note version of veil construction – more on veil etiquette to come. If you have a question about your veil style or need help matching from head to toe – ask the Wedding Warrior.
[wpv-post-body view_template="wedding-warrior-cta"]