Photography provided by Savannah Smith Photography
December 8, 2018 – Lawnhaven
---
How and where did you meet?
We met at Penn State University in a Japanese culture class in 2012. Chris sat in a left-handed desk (he is right-handed) the entire semester so that he would be able to sit by me. After that we were very good friends for about a year until he asked me out. We have been together ever since!
What silly little thing made you fall in love – or what were your impressions at first sight?

I loved his smile from the first moment I met him. He has the biggest smile and happiest disposition that I couldn't help falling for.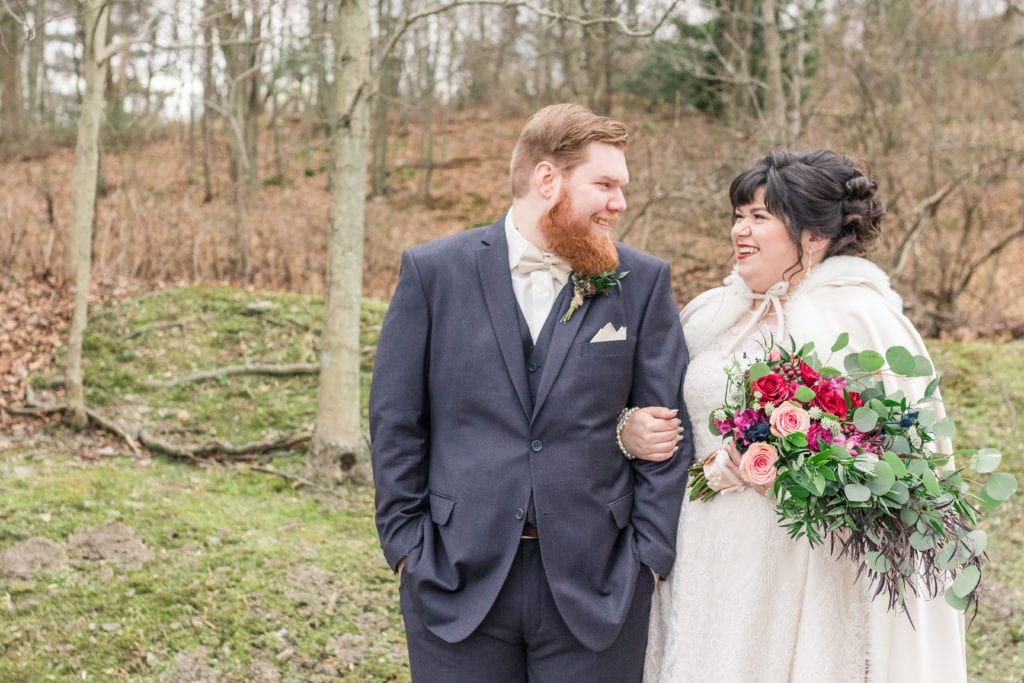 How did he propose?

He proposed during Christmas Eve in 2016 at his oldest brother's house. His brother always has a huge Christmas Eve party and a lot of the family comes over for it. We were surrounded by friends and family when he asked me and of course, I said yes!

Why did you choose Stroudsmoor for your wedding celebration?

We really loved the rustic look and feel of the Stroudsmoor and we loved how charming it was. The staff was fantastic from the get-go and it was a really wonderful place that we just saw ourselves getting married at immediately.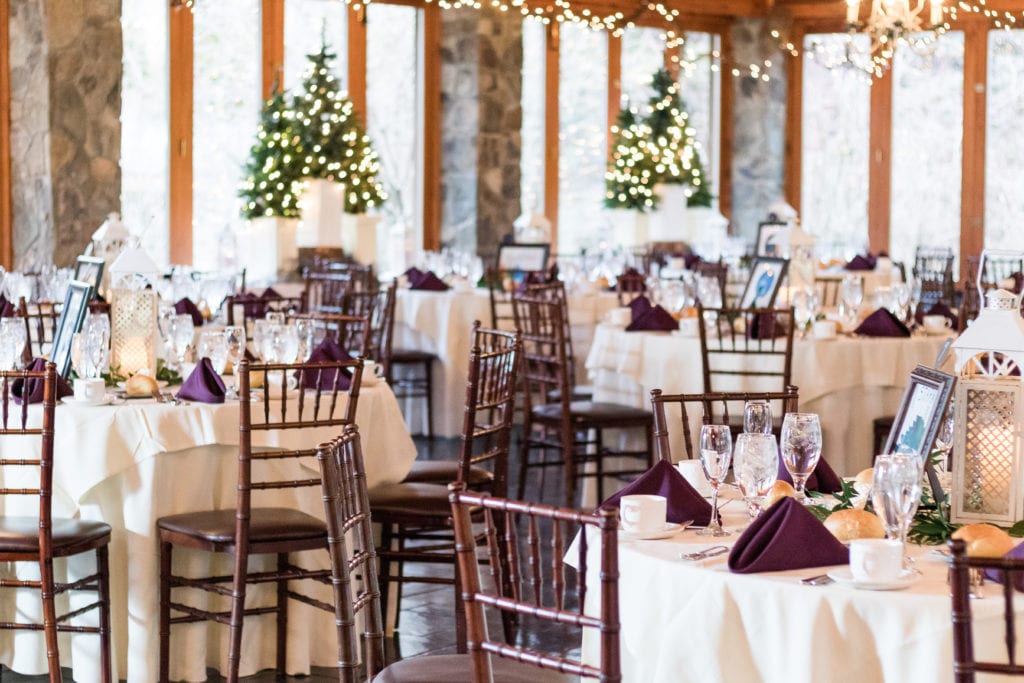 Share a message about your wedding day – the experience or something you will never forget . . .

Even though it was freezing outside, we had an outdoor ceremony by the fireplace under the pavilion. The heat lamps were an amazing addition to the day so that our guests could keep warm and the fireplace created a beautiful backdrop for our special day. The decorations inside of the Lawnhaven room were phenomenal! All of the Christmas decorations were subtle enough that they went with our theme and everything was so wintry and magical. The staff was fantastic and so kind to everyone throughout the entire experience. Plus, our guests have not stopped talking about the
hors d'oeuvres and how many of them there were!!