"From the décor to the food, every single detail
created our dream wedding."
Rebecca and Daniel were married on a gorgeous autumn day in the Woodland Chapel at Woodsgate. Woodsgate is the oldest and most historic of the Inn's 24 buildings. Once a barn for winter storage, Woodsgate is now restored to invoke a rustic-chic vibe for many a couple seeking a natural environment for their celebrations.
A personal note from the happy couple…
We have taken the past couple days to unwind from our amazing day and are finally settled at our Honeymoon destination, Jamaica! We just needed to reach out to you and thank Stroudsmoor for EVERYTHING! Our wedding day was absolutely, beyond perfect. From the décor to the food, every single detail created our dream wedding.
We are on absolute cloud 9 and we owe it all to you! You made the wedding planning process seamless, organized and very fun! Every question I ever had was promptly answered and I was always reassured that our vision would come to life. The day-of service was absolutely amazing.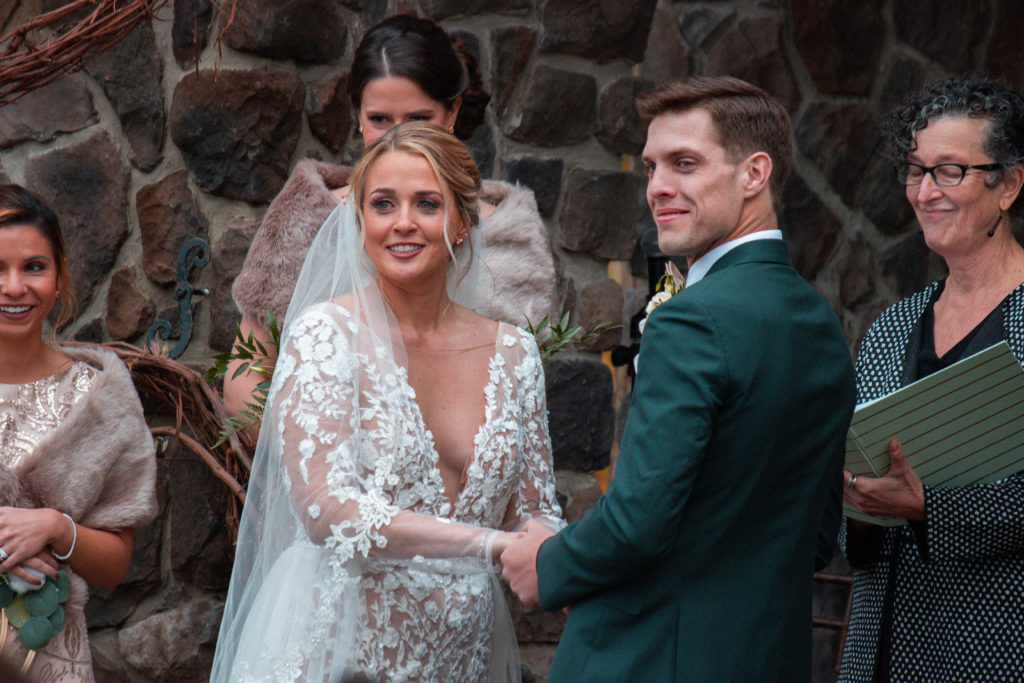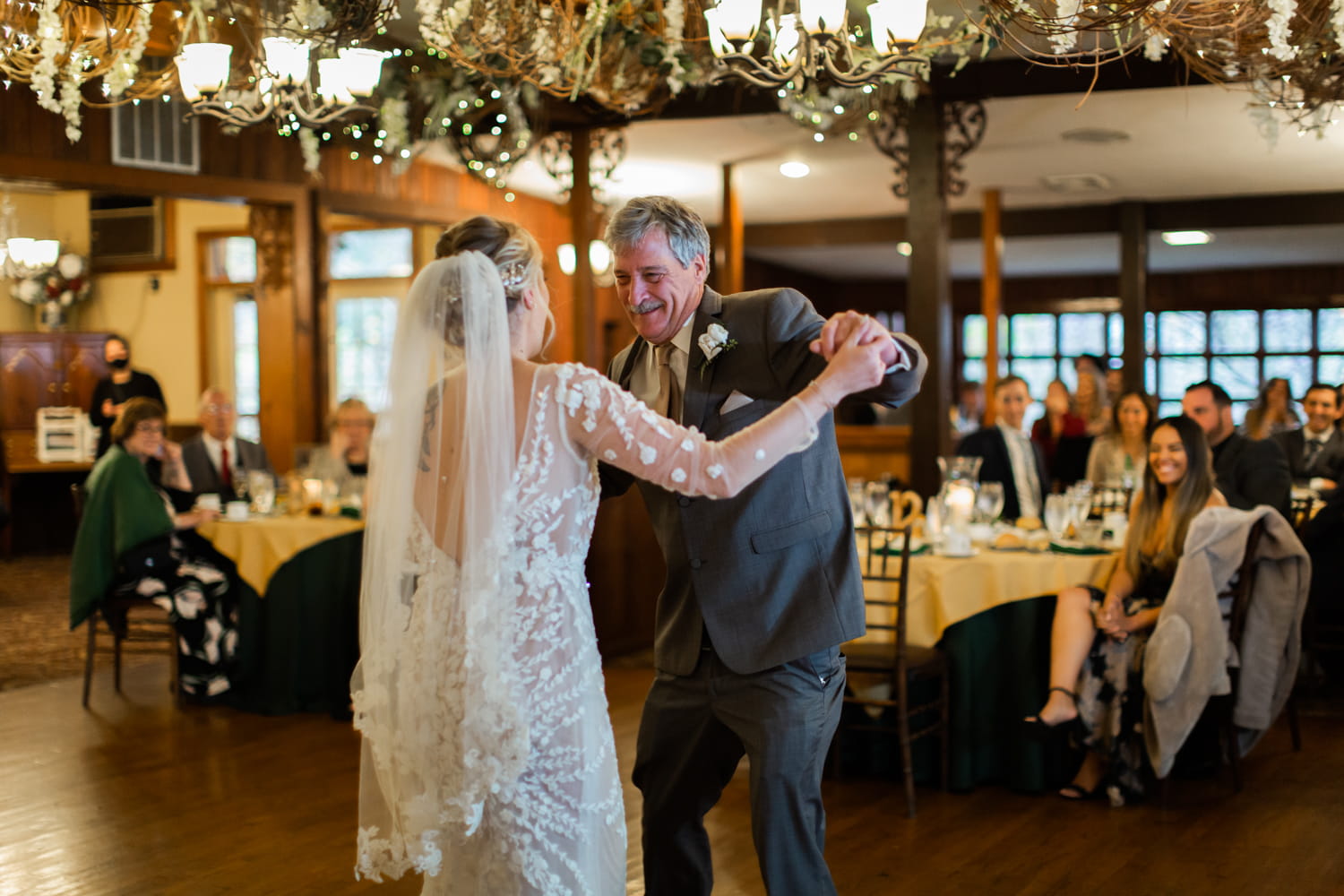 We had so many guests RAVING about the food and many of them said it was the best, most unique wedding they've been to yet! We can't thank you enough for all of the work you put into our wedding day. We are so grateful to have had a great, hardworking team behind us at Stroudsmoor. From the beautiful floral and décor, to the readiness to answer all questions, to the comforting personalities that helped me stay extra calm throughout the day. Huge shout out to Belkis as well who was absolutely incredible, always making sure we were well fed and had a drink in our hand!
I will forever treasure our wedding day. The rain let up, the sun came out, and apart from a few chilly gusts of wind, it was the best possible weather we could've asked for in Late October! Thank you for storm-watching and ensuring we'd have a beautiful ceremony no matter the weather, but we were ECSTATIC to be able to use the beautiful Woodland chapel!
I also want to thank you for handling our gigantic bridal party with ease. We have a great group of friends behind us, but it can get hectic no matter how well-behaved everyone is! They truly appreciated all of the guidance and help you provided throughout the rehearsal and wedding day processes.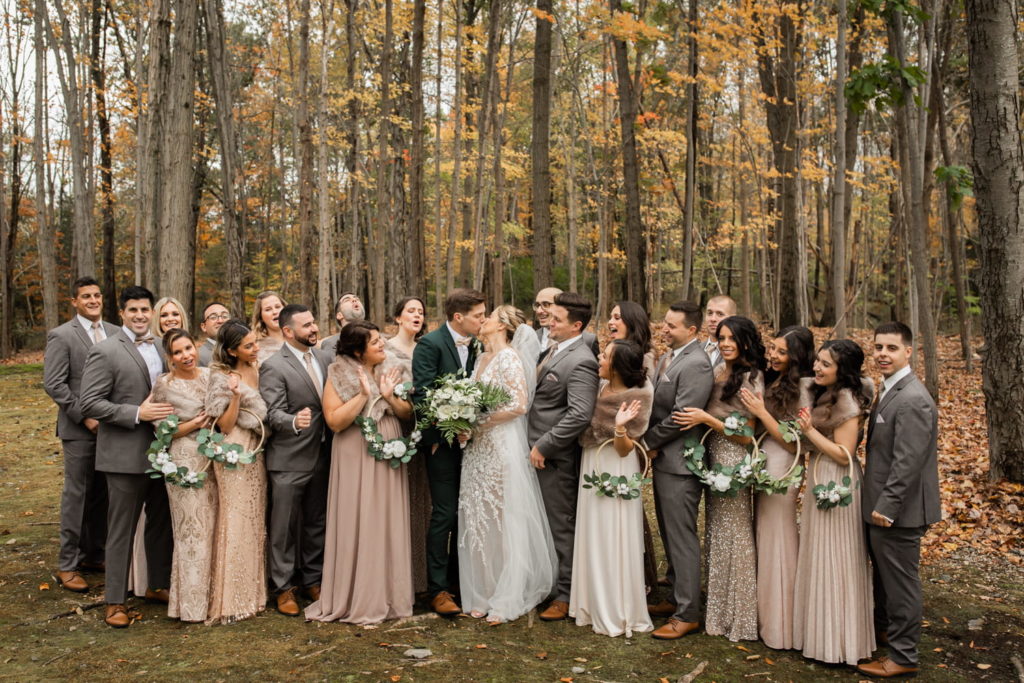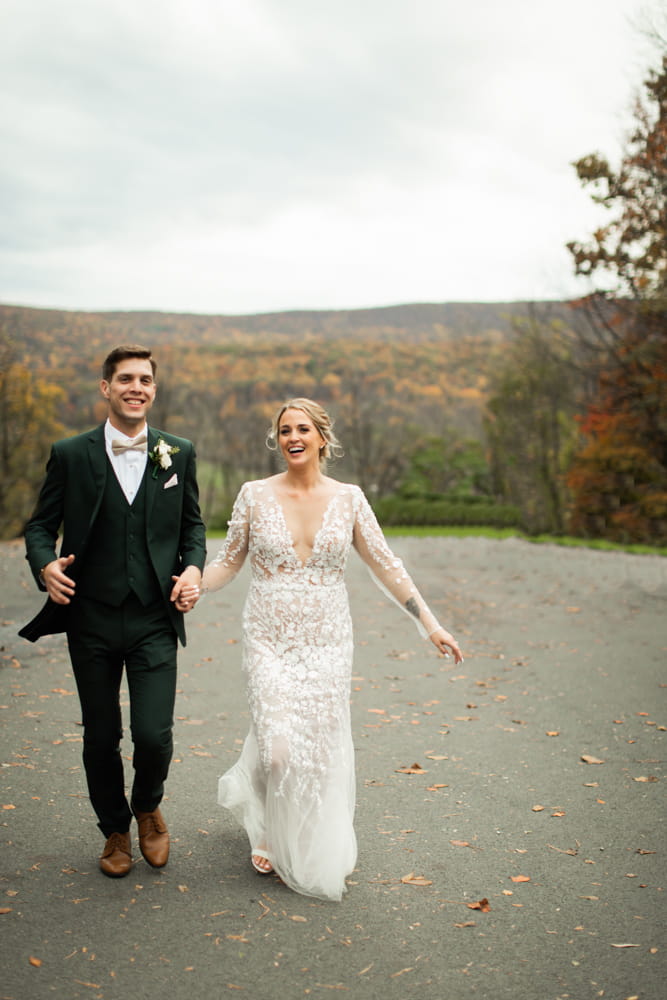 WE LOVE YOU! I could go on and go thanking you up and down for every little detail, but please know that you are all so incredible. Stroudsmoor is an absolutely beautiful property and business with even more beautiful people behind the scenes. We are so, so grateful and couldn't have had the amazing day we did without you.
Please let us know if there is a place that we could leave a raving review, as you absolutely deserve it.
Thank you all so, so much again.
Wishing you all the best,
The New Mr. & Mrs. DiStasio!!!!!
Vendors and Services Provided
| | |
| --- | --- |
| Officiate | Eve Wagner |
| Photographer | Will & Dee Photography |
| Videographer | Frankie Carll Productions at Stroudsmoor |
| Floral and Décor | Stroudsmoor Floral and Décor​ |
| Reception Entertainment | Frankie Carll Productions at Stroudsmoor |
Here are a few photos that tell their wedding day story . . .